Loewe's first collection of men's sneakers, bringing sophistication to the street.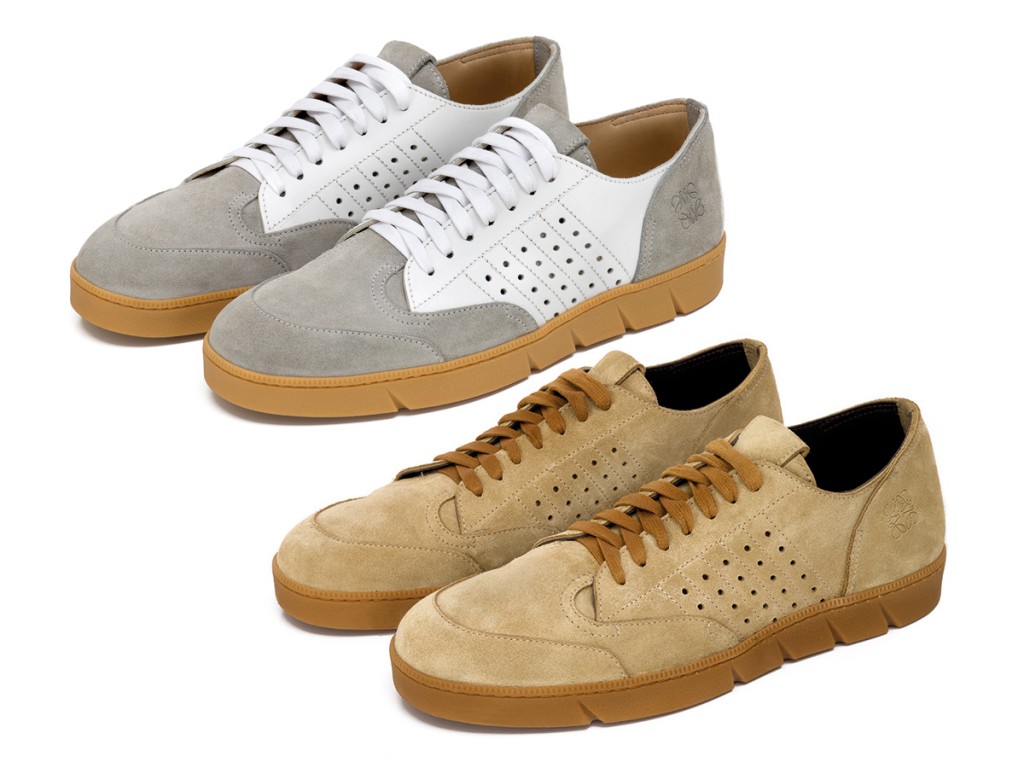 The 170-year-old luxury leather goods company has launched their first men's sneaker collection, no doubt the influence of their newest creative director Jonathan Anderson. The classic bowling shoe is available in Loewe's trademark d'oro seude, in addition to a streamlined colour palette of multi and bi-colour ways.
Loewe's sneaker collection is allowing the brand to enter the market from a different perspective. The new direction is the influence of Jonathan Anderson, hitting refresh on the brand's image and show casing a more experimental style from the traditional luxury leather goods company. The level of craftsmanship is evident in the selection of quality fabrics such as Napa leather and d'Oro suede. Attention to detail of leather perforations, stitched rubber soles and runway motifs printed on leather are testament to Loewe's history of luxury innovation.
Whether you're looking for your next statement shoe or a quality classic to match your style, Loewe is the next name in your shoe game.