Sun's out guns out… as they say.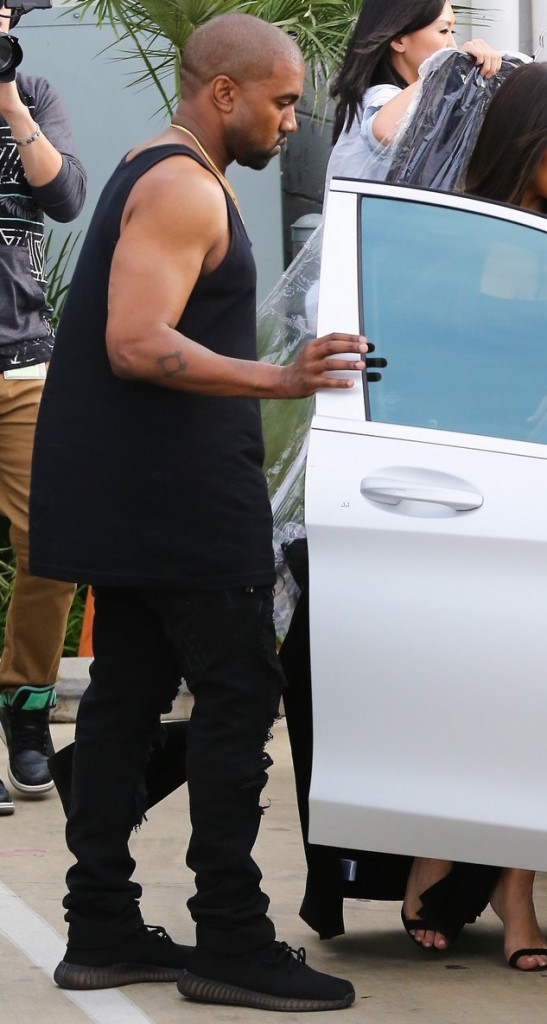 Kanye West was spotted leaving the Kocktails with Khloe (the umpteenth televised offering from America's 'royal' family) wearing a black tank, Yeezy Season 4 shredded jeans and Yeezy Season 3 black 350s. Teamed with gold hardware flourishes in wrist and neckwear, the artist and designer showed off his arms and ink as the best tried and tested advertisement of his own product.
Shop Yeezy Season pieces on eBay here.