Himumimdead is a one to watch.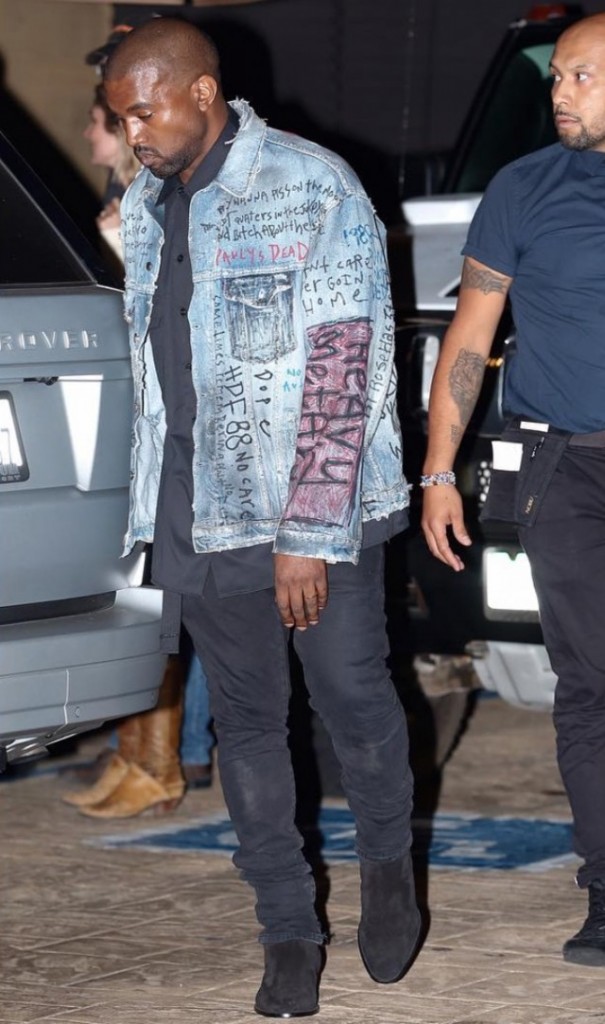 Kanye West has been spotted in Malibu for Rob Kardashian's Birthday. True to tradition, he stepped out in all black shirt, jeans and boots. However his jacket of choice, pale blue denim graffiti clad from an Instagram independent.
He has been seen numerous times wearing his @HiMumImDead denim jacket with rough graffiti details of social commentary. The jacket comes from Instagrammer Pauly creating one of a kind items for other artists such as A$AP Rocky. While Kanye is controversial, his support for unknown designers and fashion rebels is honourable and we applaud him.