Tropical print is taking over.
Spotted: Miguel

Miguel has been photographed on the red carpet of a charity event for A Place Called Home, sporting the Gucci geranium print shirt, white denim jeans and checked Vans sneakers.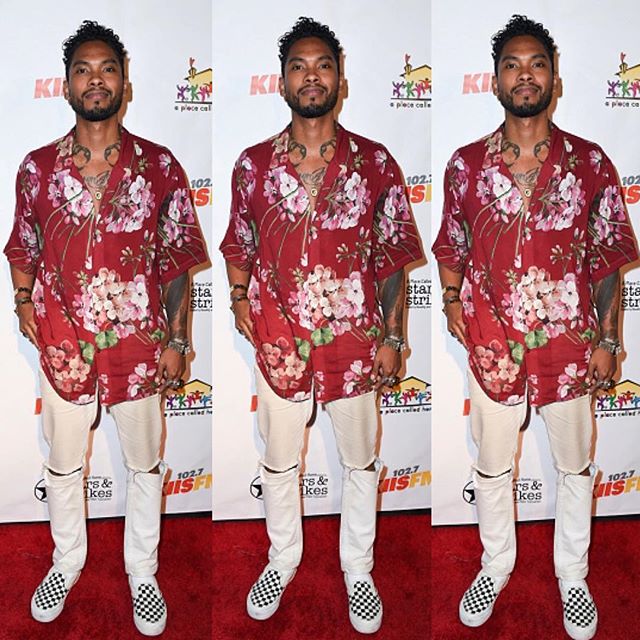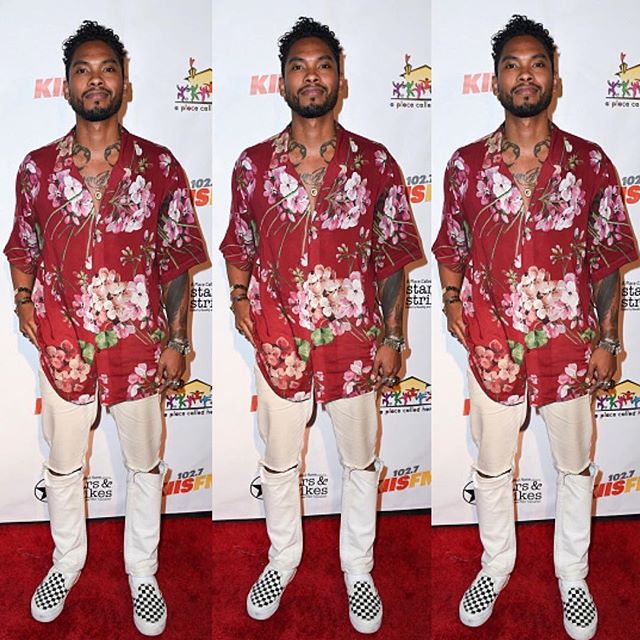 The Gucci 'voile' shirt print below is available online for around £435 at MR PORTER
The red trend we are seeing is a typical summer colour, re-invented through the use of unusual prints. Japanese inspiration from typical wood block prints of Mount Fuji, historically these depictions have appeared in books, fine and applied arts. Gucci's adoption of Japanese cultural images are a sign of Eastern promise, it is likely that we will see more eastern trends surfacing in the brand leaders.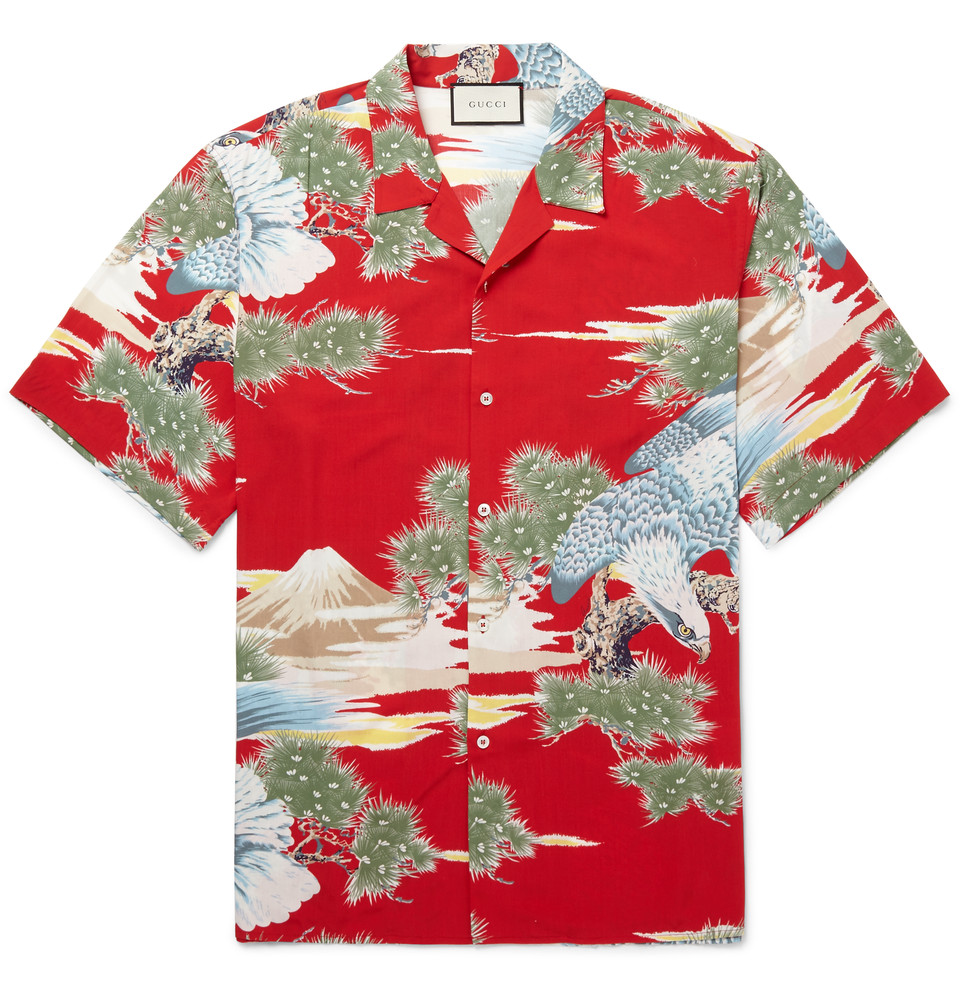 Click here to buy.
Miguel also performed at the event with a small outfit change, adding a tropical sunset print Saint Laurent jacket from their Surf Sound collection. Adding this item to your personal collection will set you back around £1,194.00 / $1,790.00.