ASAP Rocky's 'son' graces the cover of EXIT Magazine.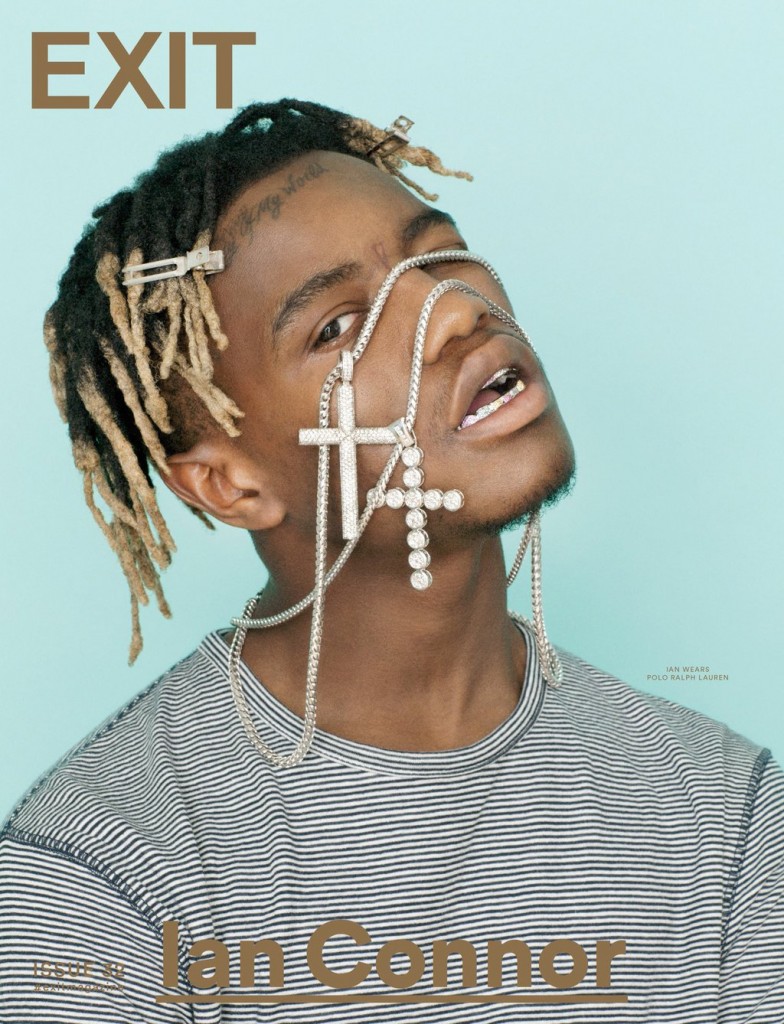 Ian Connor has just revealed his cover for London based EXIT magazine's 32nd issue with a simplistic image that sees Ian in a breton T-shirt, multiple chains and a pastel blue background.
The release was made via Connor's Instagram with the caption
"Following In Dads Footsteps With The Cover Of EXIT MAGAZINE Issue 32."
You can pre-order the issue online today.