Coachella has kicked its first weekend and musical artists and celebs hit the stage with the best and the most interesting outfits. Here's the list of the Coachella festival attendants: so, let's PAUSE and SKIP the most eccentric ensembles….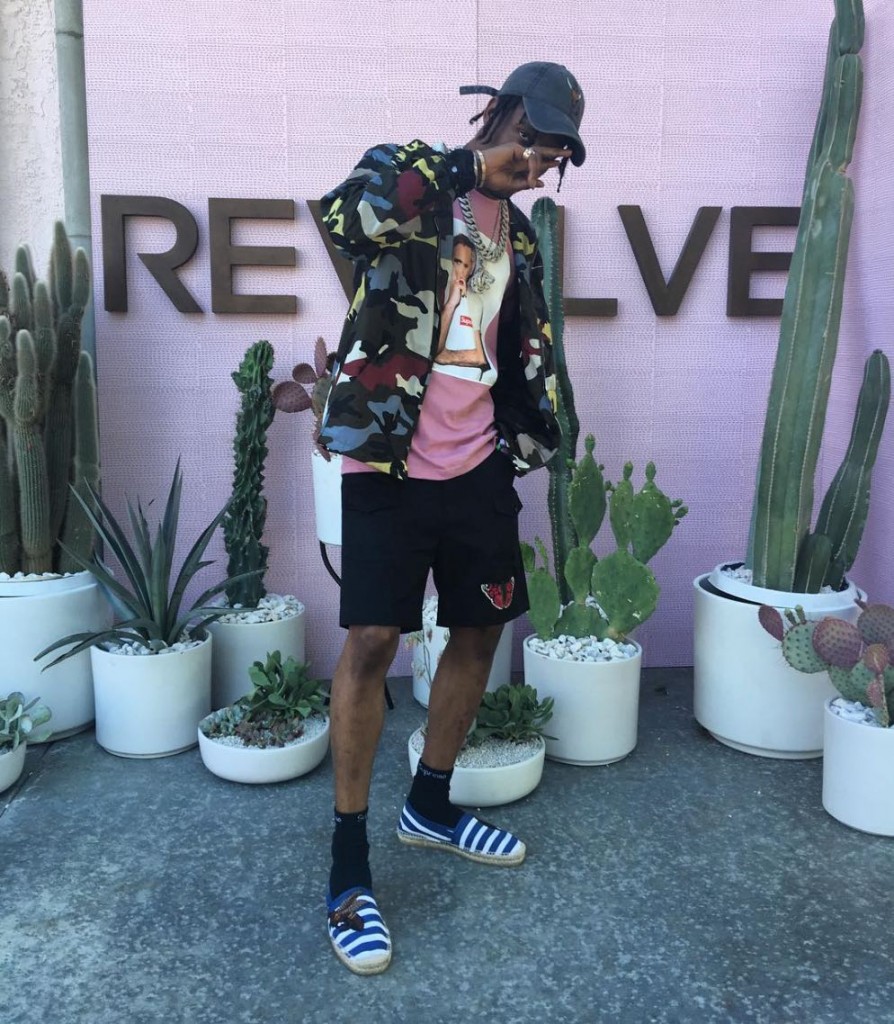 SKIP – Travis Scott
We at PAUSE love Travis Scott however we are definitely not into this mix-and-match outfit: a camouflage jacket combined with a pair of striped espadrilles? Not today, Travis, not today.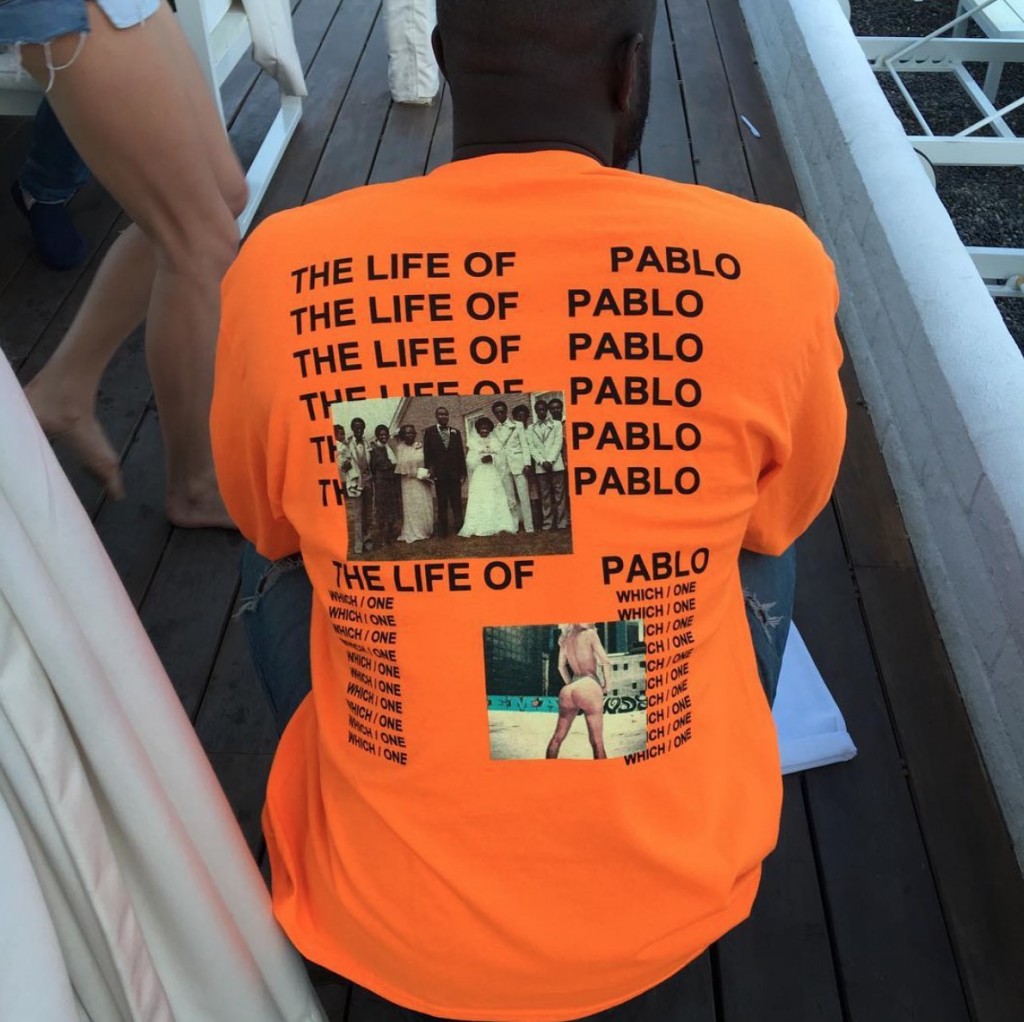 PAUSE – Virgil Abloh
Virgil Abloh rocked the best print t-shirt behind the stages at Coachella. The Creative Director payed a tribute to Kanye West's Life of Pablo, wearing the imagery of the album: now, we at PAUSE really need that t-shirt.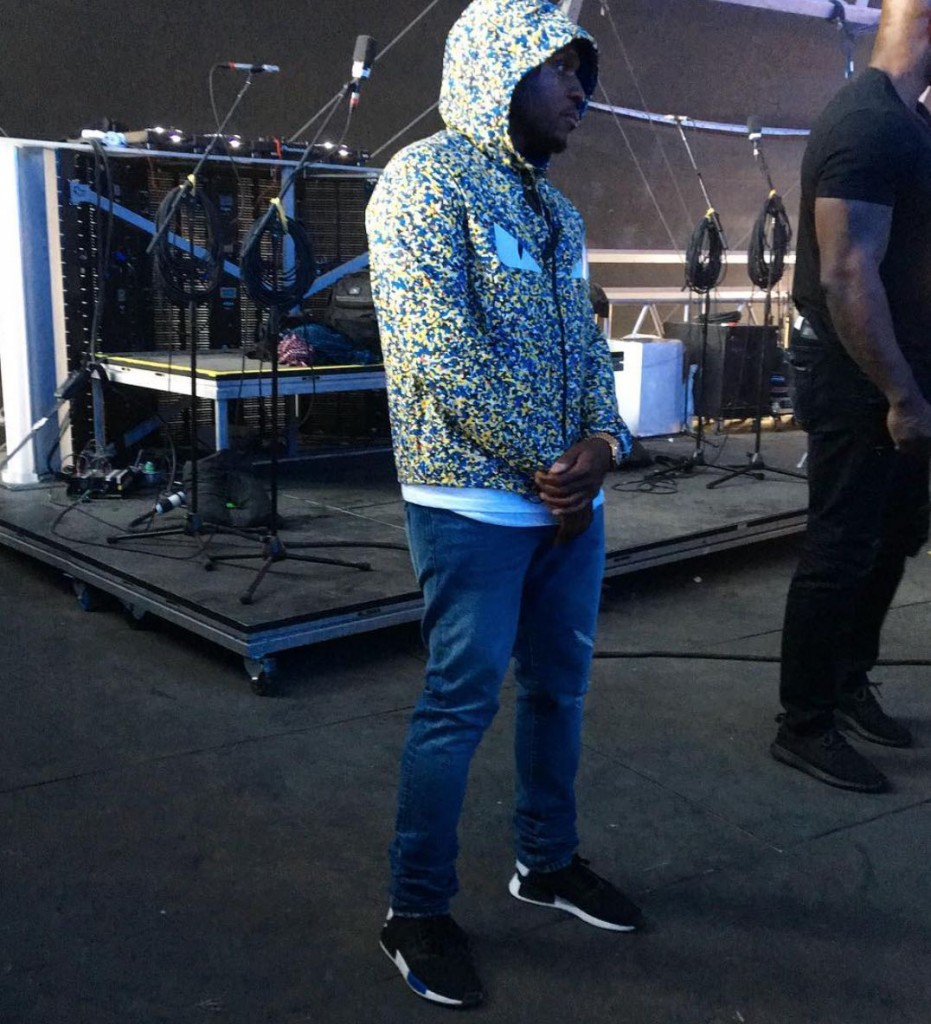 PAUSE – Pusha T
The hip hop artist opted for a statement Fendi Bag Bugs windbreaker at the Coachella festival as well as a pair of Adidas Originals sneakers.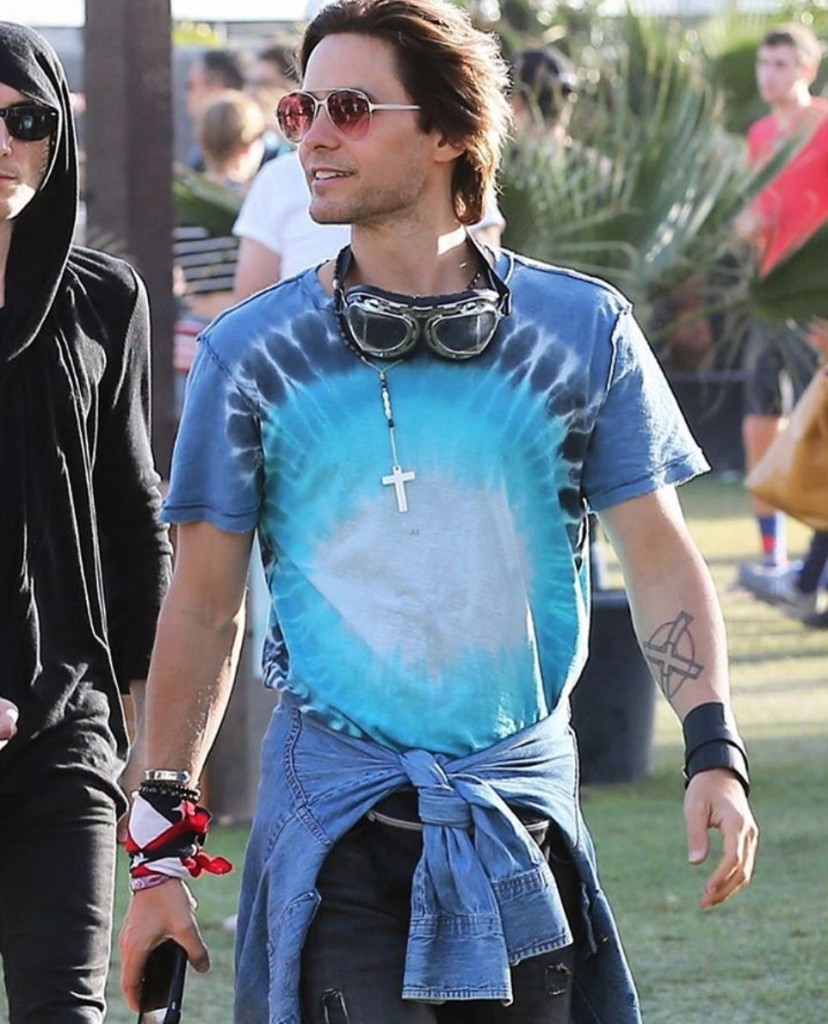 SKIP – Jared Leto
The Suicide Squad actor tried a Baja East tie dye t-shirt with a denim jacket around the waist. We don't really understand the reason behind the goggles but after all, this is Coachella…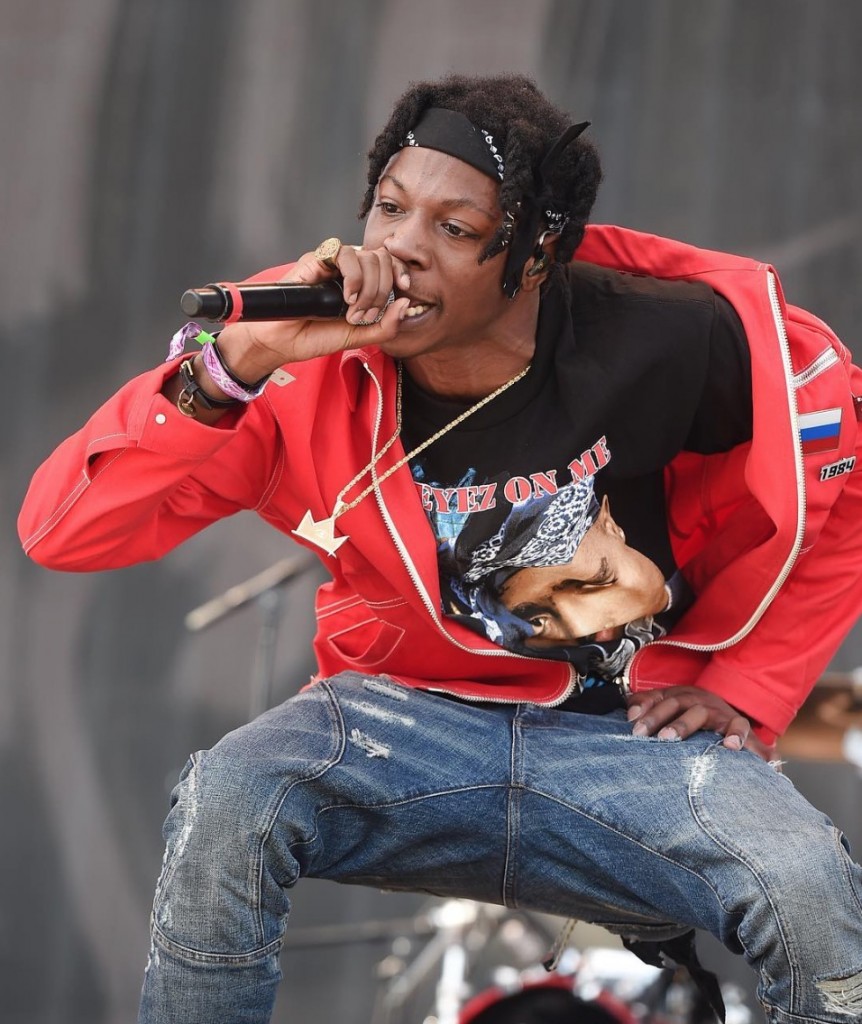 PAUSE – Joey Badass
Rapper Joey Badass hit the stage with a Tupac t-shirt and a Gosha Rubchinskiy red jacket: the right combination, at the right time.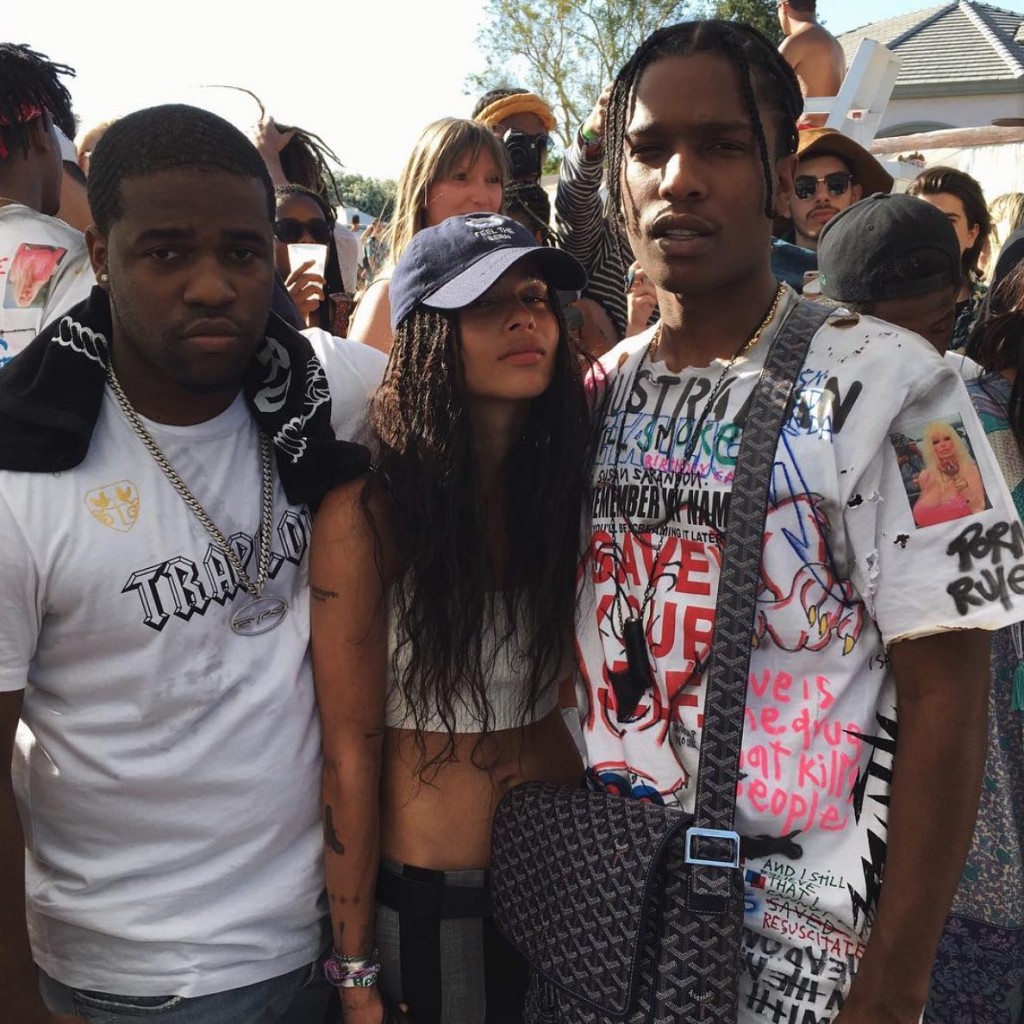 PAUSE – ASAP Rocky and ASAP Ferg
The duo hung out with Zoe Isabella Kravitz in the crowds of the music festival, respectively wearing a Himumimdead print top and a Goyard Urbain cross body bag for Rocky and a Trap Lord t-shirt and a matching towel. Squad goals.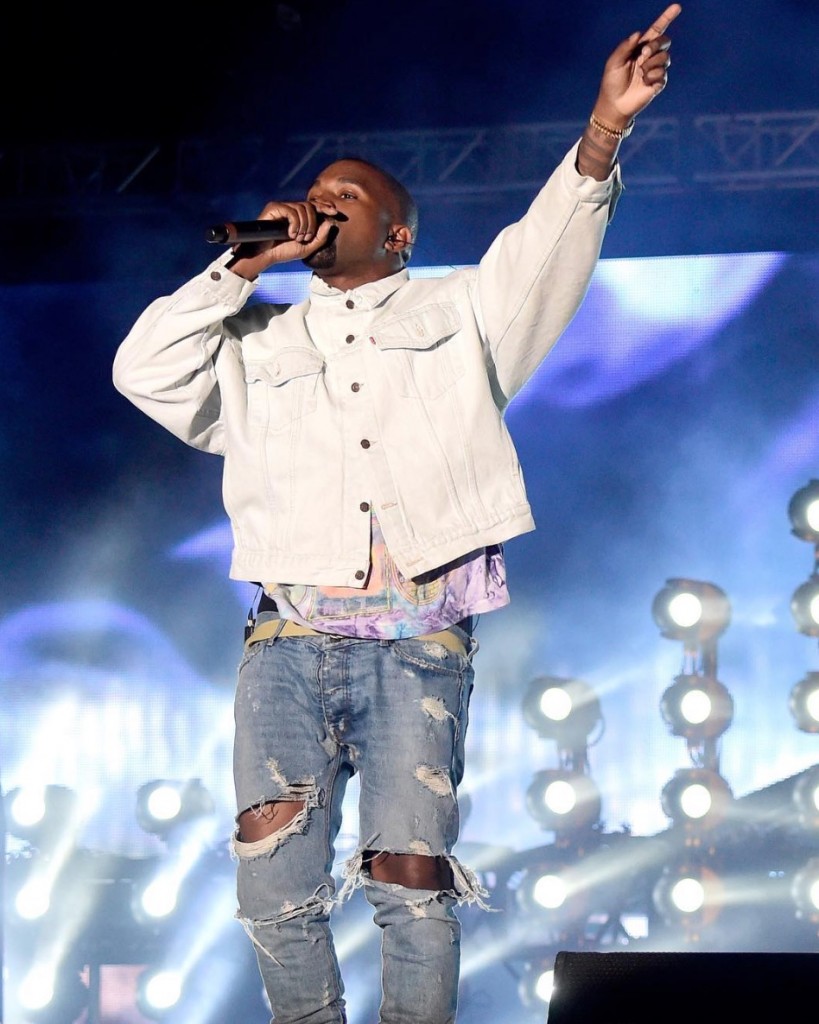 PAUSE – Kanye West
Kanye West pulled out the total denim look. Surprising the crowd with during ASAP Rocky's set, Kanye West wore a Levi's vintage jacket as well as pair of ripped jeans and his Yeezy 1050 boots.