Work hard, play harder.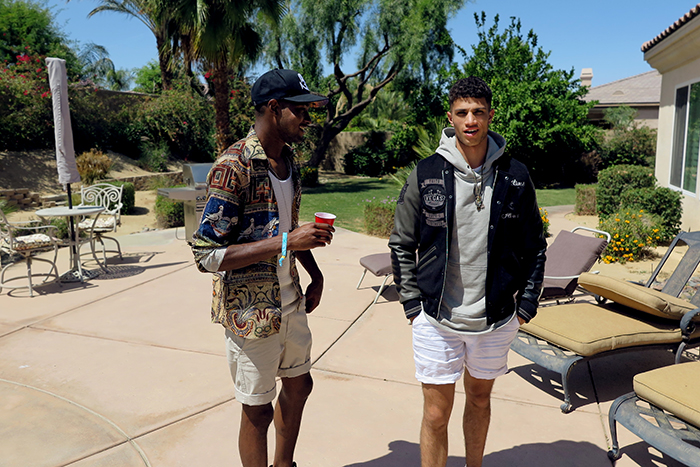 New independent streetwear label NIN3LIVES officially launches for Spring/Summer 2016. The brand is inspired by road trips , friendships and cultural experiences – this capsule collection exhibits pieces inspired by a journey from Las Vegas to California. The new NIN3LIVES collection launch features printed tees, snapbacks, jackets, hoodies and limited run of the exclusive Varsity Jackets. Each collection will hero a one off exclusive product, a continued story, and collector's item.
Life on the road is high – octane. It requires integrity, personality and passion. Produced on a rare, limited quantity run to preserve the original stories they instill – influenced by American classics, craftsmanship, detailing and workwear basics, NIN3LIVES celebrates individuality and creativity. Supporting outsiders, artists, musicians, photographers, party animals and all creative like – minded souls, this collection exhibits a path that we want you to take. Travel, visit the places, the venues, and meet the characters for yourself. Create your own story.
NIN3LIVES has now launched and the products are avialable to buy from www.nin3lives.com
Follow them online at @NIN3LIVES_LDN