See the full Agi & Sam Spring/Summer 2017 Collection which showcased at London Collections: Men.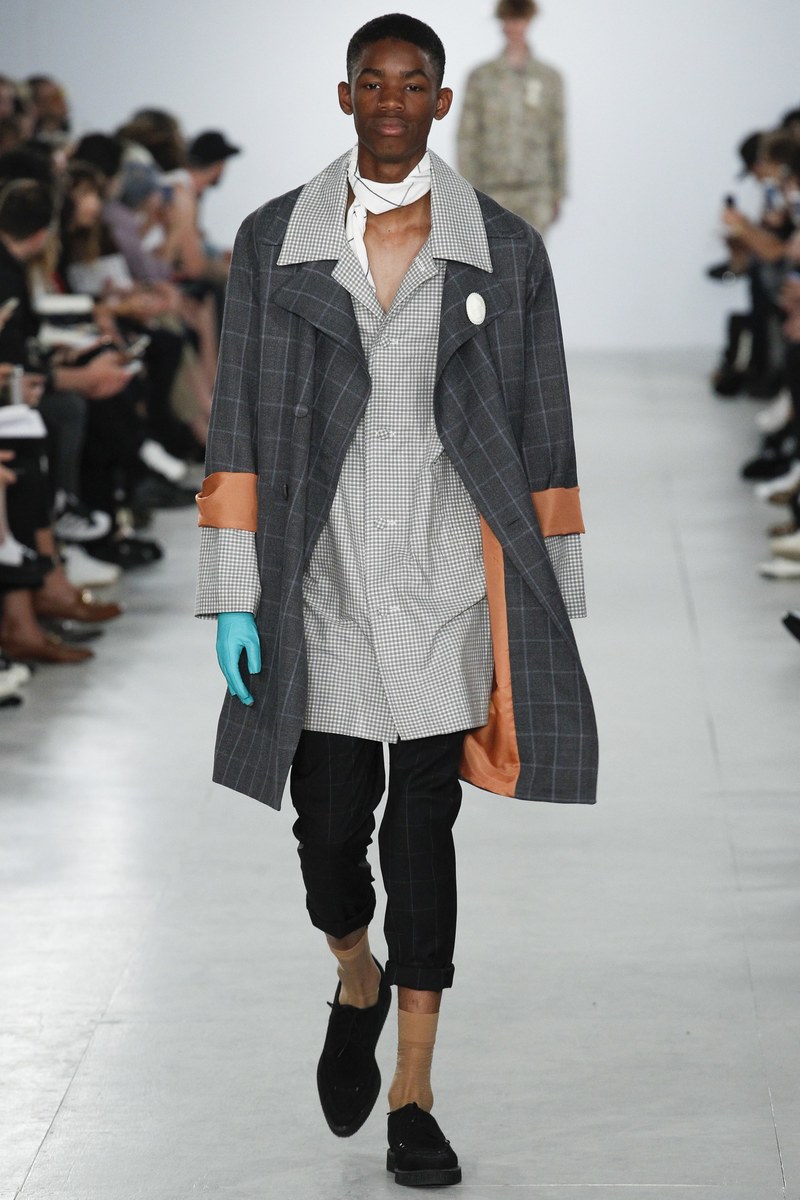 NEWGEN Men alumni, Agi & Sam, kicked off day two of LCM with their collection which posed the question; what makes a modern man? Stemming from Sam's, then unusual, upbringing with his dad being the house husband and his mother out in the city to work; Agi & Sam wanted to explore the idea of today's social constructs, particularly what masculinity means in 2016.
With the gender gap getting ever closer, lines becoming blurred and the, now zeitgeist, equality movement still prevalent in the media; the SS17′ collection observes both masculinity and femininity in unison – noting that one isn't, and shouldn't be, isolated from the other.
Small flourishes and styling techniques, such as the addition of rubber gloves to complete male model's looks and traditional gender assigned fabrics and silhouettes were switched up, yet were all incredibly wearable – only furthering the collection's directive.
Relaxed tailoring, exaggerated collars and flowing trousers formed the basis of the collection in a selection of expectedly light Italian wools, cotton and technical fabrics. While more traditionally masculine garb came in the form of military jackets and smart separates. Not ones to take themselves too seriously, the design duo drafted in Britain's favourite yuppie, Del Boy, printed across a t-shirt as a final flourish to a wholly well-received lineup. In Del Boy's own words: "He who dares wins!"