See the full Alex Mullins Spring/Summer 2017 Collection which showcased at London Collections: Men below.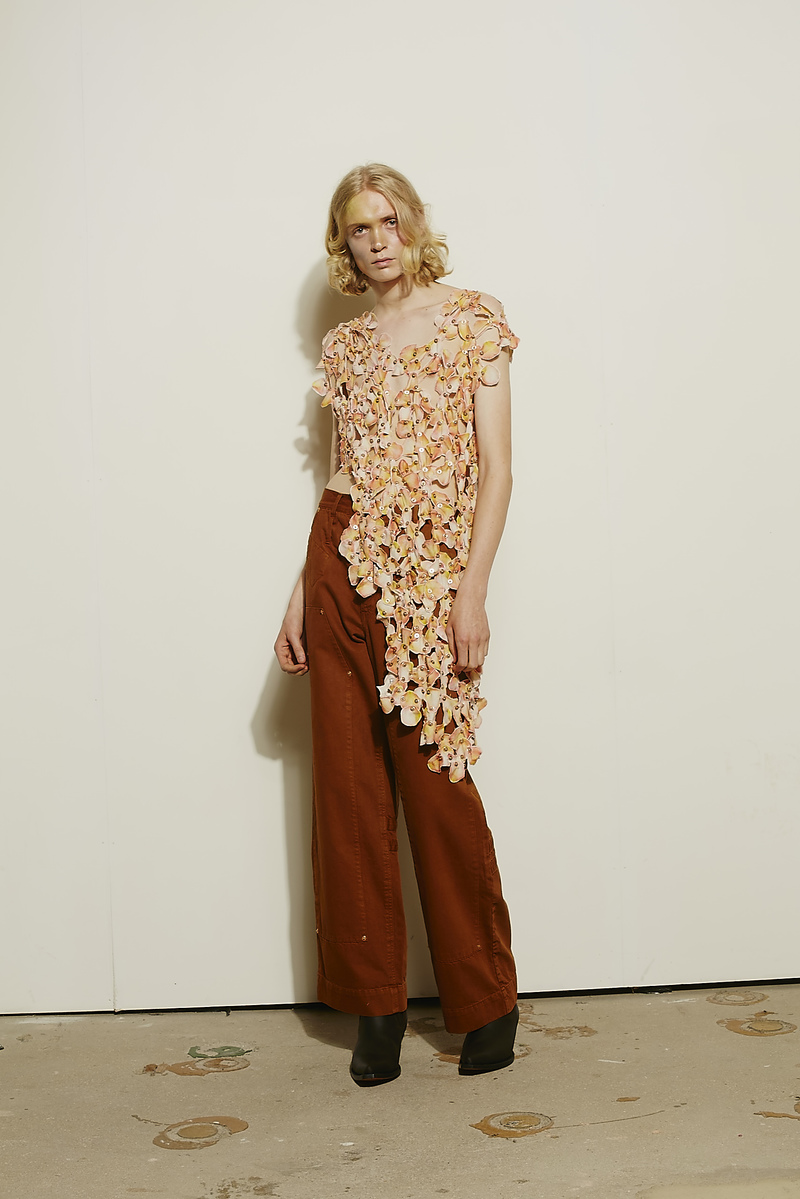 Mullins' work this season marks another agender collection foraying onto the catwalk.
Mullins has started afresh since his Pollock-inspired collection of last season. Working instead with florals and fish themed prints, in whites, dusty brown and pink. Mullins has sent out baggy, asymmetrical silhouettes created with denims and silks. The floral, boxy figures and layering of tough and soft fabrics gives the collection a genderless appeal.
Mullins also experiments with layering and fringing, leaving hems unfinished to give the collection a customised feel. However alongside the ostentatious pieces are some more conservative jacket and short co-ords that are more street wearable.