Ralph Lauren's SS17 is a collection that covers a lot of ground, from jumpsuits to tailored suits, to space suits.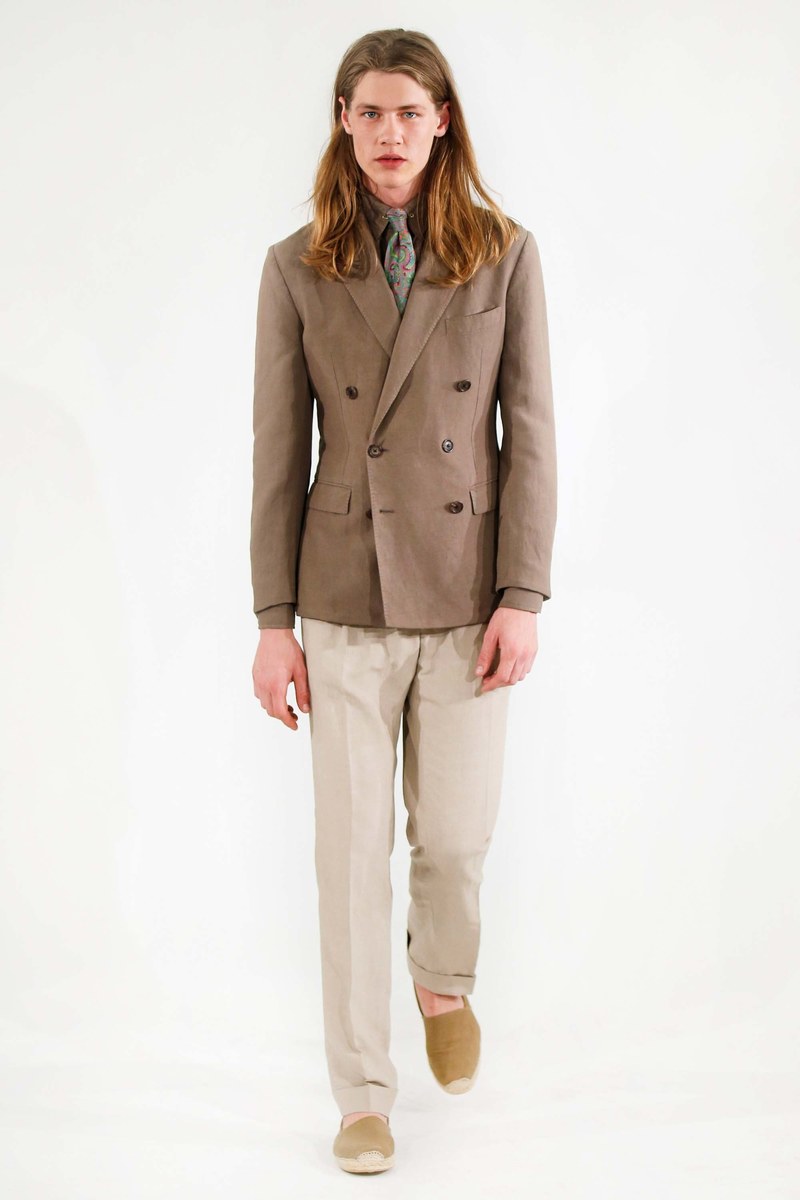 Lauren's SS17 collection goes in so many directions its hard to grasp one theme or component of this collection to review. It's not so much palette, which doesn't stray too far from caramels, navy, khaki's and the occasional pop of purple or orange, it's, well, everything else. There's grainy cotton, silks, linens, leather, knitwear…Lauren has left no fabric un-turned, and he's got some soft, leisurely suits to show for it.
From here the collection briefly visits military chic staples: khaki jackets and a particularly lush suede hoodie before launching into the direction of Art-Deco-inspired monochrome knitwear and tuxedos. We at PAUSE are particularly interested in the development of these silvery, padded space jackets paired with white trousers. They're based around menswear essential the bomber jacket but the updated colour makes for an intriguing, futuristic look.