See the full Dior Homme Spring/Summer 2017 Collection which showcased at Paris Fashion Week below: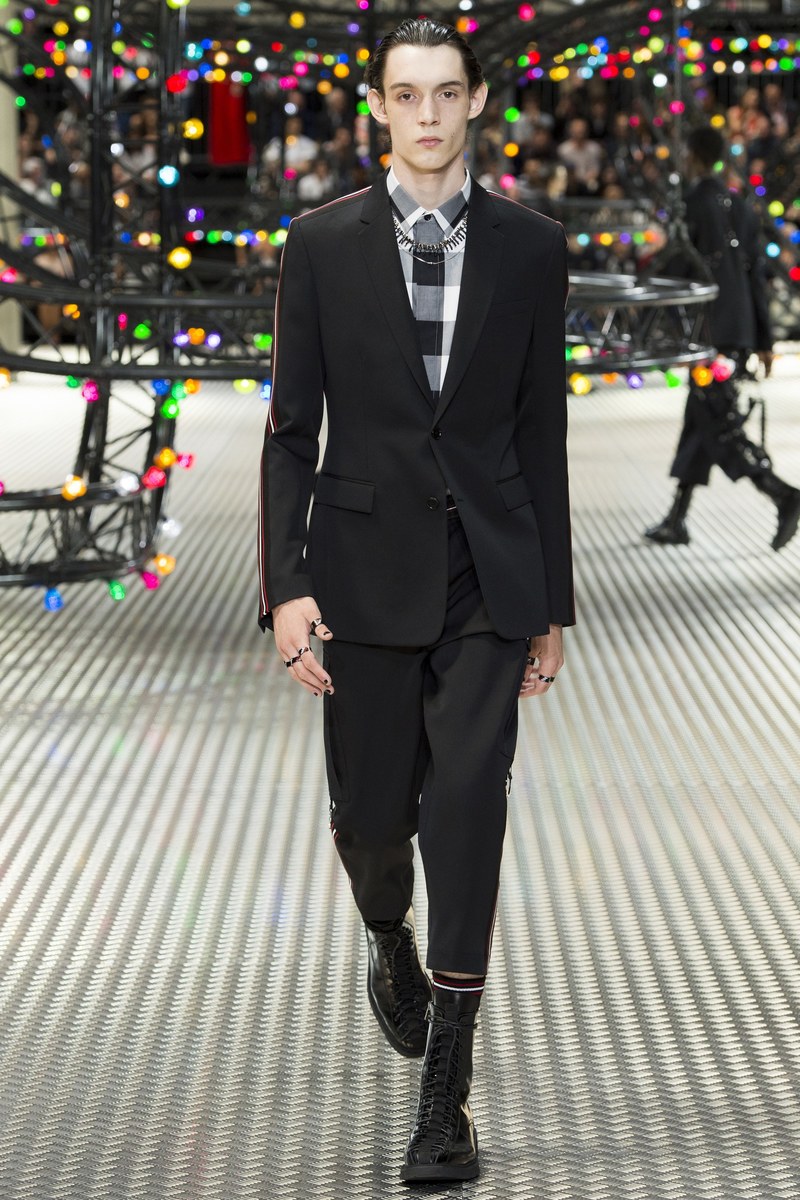 Returning to the Tennis Club de Paris, Kris Von Assche was inspired by childhood visits to the bold, bright lights the of the funfair and the cool, punk-ish kids that'd loiter around during its stay.
In a somewhat chaotic collision of traditional tailoring and more contemporary, yet creative streetwear pieces; Von Assche presented us with a visually stimulating collection of loosely fitted suiting, a myriad of bomber jackets and oversized outerwear. This was not a collection of simplistically dumbed down Dior, however; unlike his innately more wearable AW16′ lineup, SS17′ was obviously more conceptual with tellable infusions of subculture and streetwear.
Did it work? It's a mixed bag really. When Dior did Dior, it was exquisite; supreme suiting, ultra-desirable spring jackets and a section of eyewear that'd leave anyone longing for a summer serviceable by a pair of 24/7 sunglasses. The more notional pieces, however; meshed tops, technical rainwear and pieces that had, what's best described as copious amounts of string hanging from them, seemed a little lost in the mix.
That considered, It's exciting to see a brand notoriously renowned for its superior tailoring pushing forward to keep up with the currently in vogue – baby steps Kris, baby steps.