Represent's SS17 collection digs into the dark underbelly of British subculture.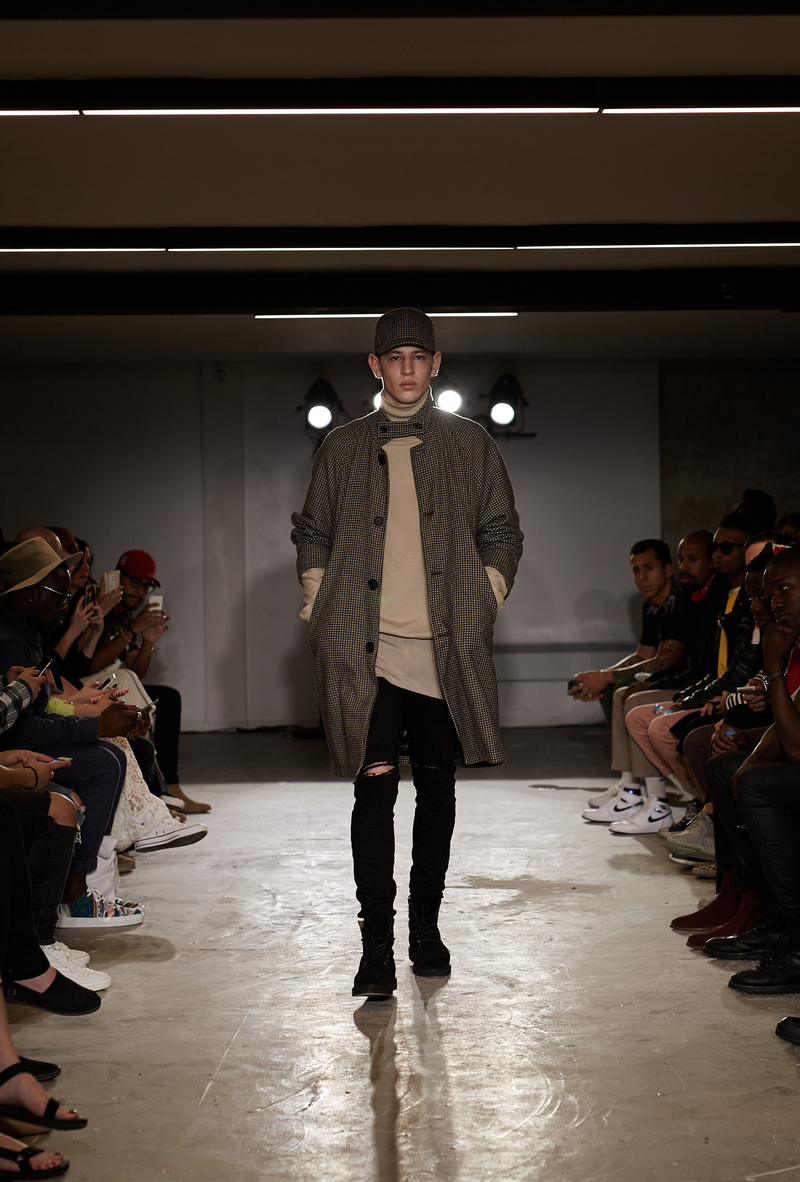 There isn't a pair of Doc Martens or braces in sight in this collection, staples which no bovver boy original would ever be seen without, but Represent have made way for a fresh new outlook on the Skinhead aesthetic.
The staple basics are still present: ripped denims, shaved head, but Represent have modernised the look with loose fit silhouettes, all-olive ensembles and washed out tones to replace the bright reds and navy's that 60's Skinheads favoured. Soft, suede DM imitations and waxy jackets paired with quintessentially British patchwork denim round off Represent's softer new approach on the Skinhead look.