Increasing the size of our hearts one t-shirt at a time…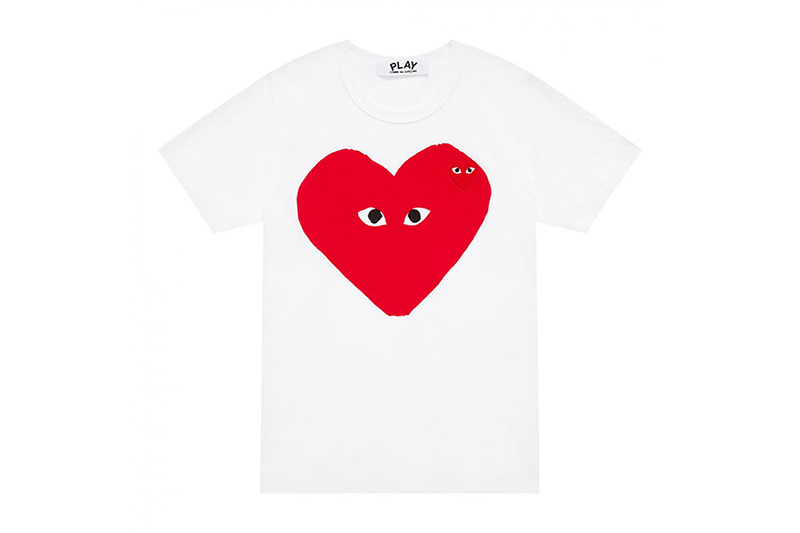 Playing (no pun intended) on their iconic logo, it appears that COMME des GARÇONS are tired of keeping it on the sidelines. As a result, Kawakubo has released an extension of the signature PLAY line, featuring a range of heart-centric tees and V-necks. The new varieties are made up of 3 distinct tees: the first, donning a huge heart in the centre followed by a smaller version just inside the top right corner. The second, features a similar rendition of the PLAY logo, however appears to have stretched and elongated the heart to create a more distorted version – far from CDG to do anything the 'normal' way, right? The final tee in Kawakubo's newest release features two separate hearts, one with eyes and the larger version seemingly without.
As well as this new range of tees, the newest CDG PLAY offering features 5 V-neck jumpers, all emblazoned with a double PLAY logo in the right hand corners and ranging from black, navy and grey to burgundy and red. The new releases are currently available from the DSML E-shop.