A collection inspired by music and cities; Matiere Spring/Summer 2017.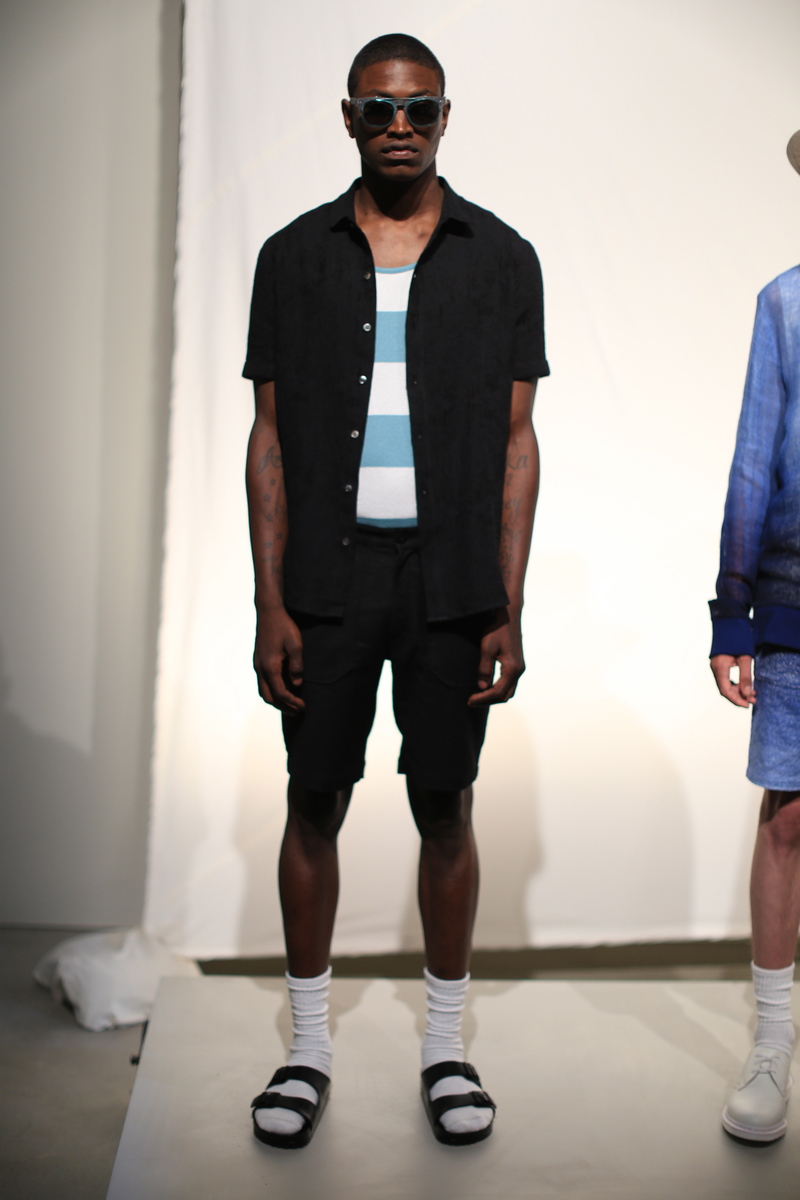 Matiere founder and designer Scot Shandalove has an adoration for two things; San Francisco and the Grateful Dead. For those of you who don't know, the rateful Dead were a rock band from the late '80s, of whom he attended over 200 concerts! Their merchandise inspired the Matiere collection through the fabric washes and treatments.
"We love San Francisco and the northern region and wanted to tie it into the grittiness of the city," Shandalove explained. The collection features a luxury Italian lambskin leather bomber, ombré jumpers and T-shirts as well as light boxy coats. Stripes and linen are plenty through the lineup in soft blues and relaxed greys.
See the full Matiere Spring/Summer 2017 Collection which showcased at New York Fashion Week Men below shot by Antonio Griffith: