With nearly 70 stellar designers from across the continent, narrowing down the best bits is no easy feat. The range of streetwear and conceptual-contemporary design was solid. SAMW celebrates fresh and young talent, with many designers showing off their debut collections. SAMW is the first and only menswear-centric fashion event on the continent, resulting in a huge number of contributors showing up to celebrate the ever-growing industry.
Despite the amount of varied and disparate expressions of the creative, there was a common thread woven throughout the collections: Identity. It was not specifically male identity, with several womenswear looks cropping up across the board as is now pretty much the norm. Called into question and exploration was cultural identity within a global context and the multiculturalism of Africa today. Here's our top five from this major fashion event:
Jenevieve Lyons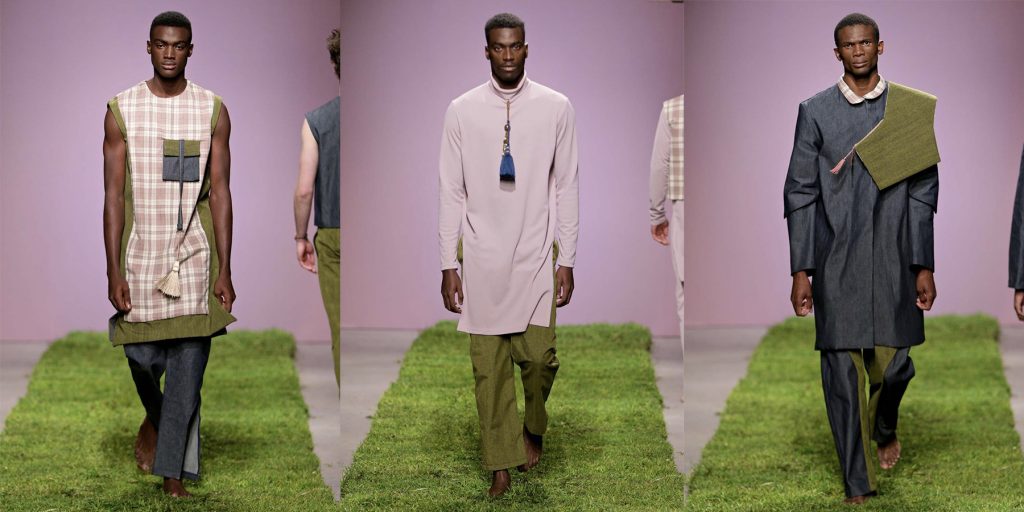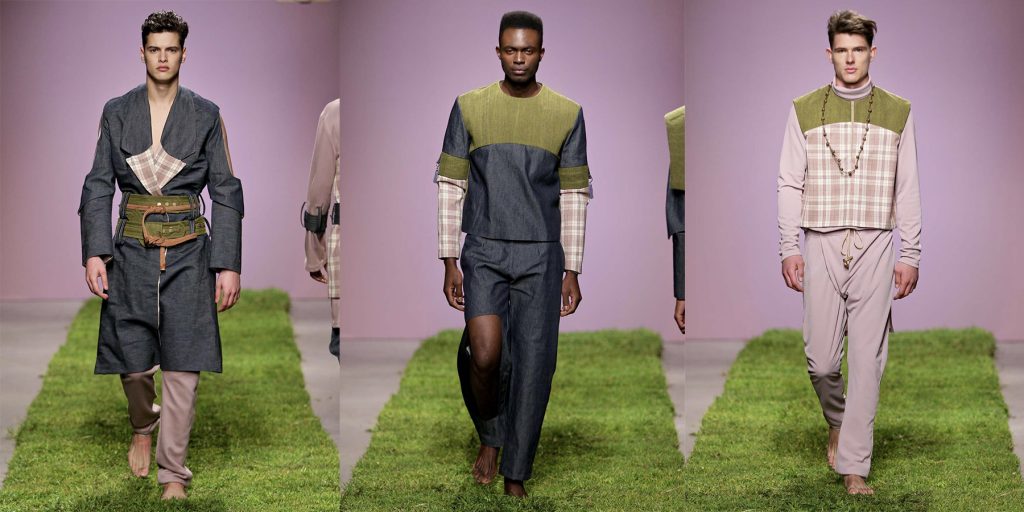 Traversing time and culture, Jenevieve Lyons's 'Deferential' Collection told today's story of identity. Inspired by ethnic roots and globalised culture, the cross referencing of the latter looked largely to South Asia. Playing on the traditional achkan, the updated look was set against an array of dusty pinks, dark denims and olive greens. The utility details were sporadic yet subtly impactful on the silhouettes. The collection was fluid; cleverly linked from piece to piece and fully visually united, reflecting the concept of global culture that inspired it. It was all about detail and continuity with recurring checks, tassels and angles emphasizing the subtext.
Orange Culture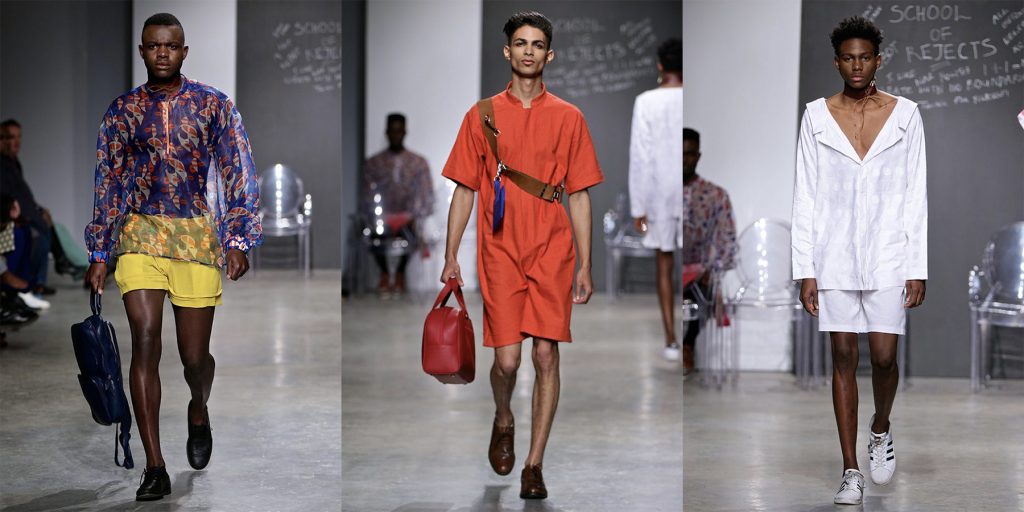 Dizzying print clashes and awesome tailored reworks bolstered the rebellion-inspired collection for SS17. It was a whirlwind of colour and pattern for the brand that just recently showed at LC:M. The allover printed sheer fabrics were perhaps the strongest selling point, although the emblazoned patterns themselves were for sure something to write home about. The styling was also on point. A photo printed hoodie with waist-cinched leather belt, dip-dyed sweat shorts and tights was a real standout look from Nigerian designer, Adebayo Oke-Lawal.
Rich Mnisi and Thebe Magugu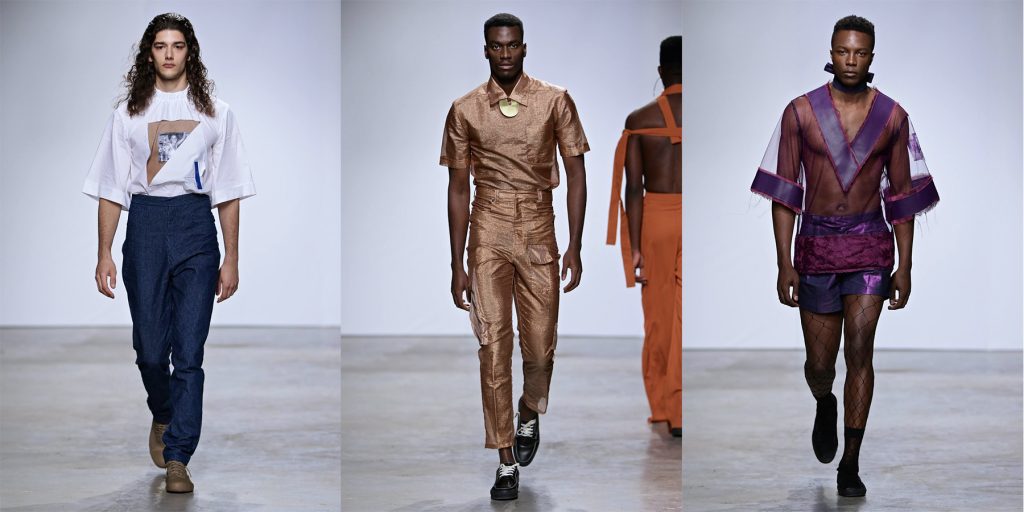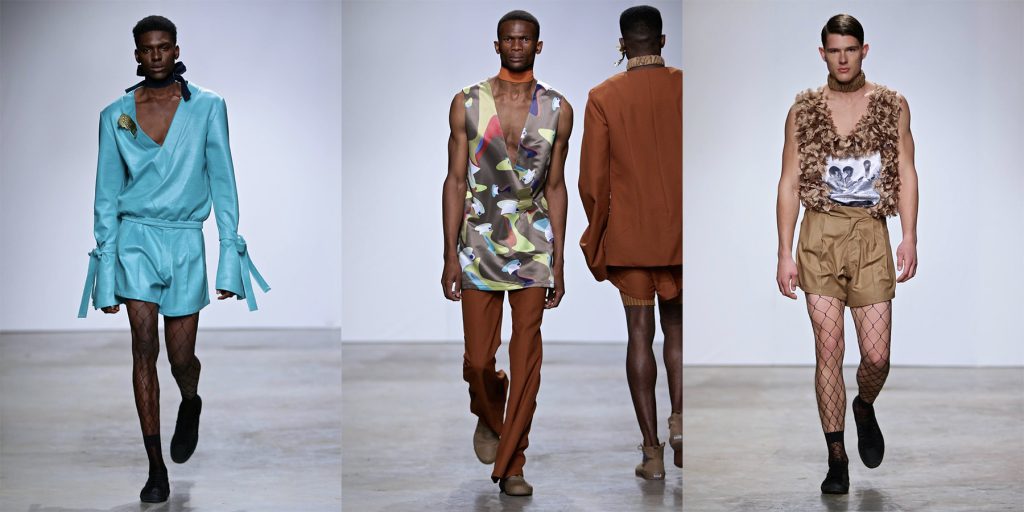 This was a seriously eclectic mix of a collection but there was still crystal coherence with a story being told. The pair went all out, not shying away from big colour and really branching out in terms of cut and shape. There was plenty of skin on show, glitter and kinky cutaway detailing, making each look bigger and bolder than the last. The menswear x womenswear collab was as exciting as anticipated with heavy reworking and cut and paste styling.
Lukhanyo Mdingi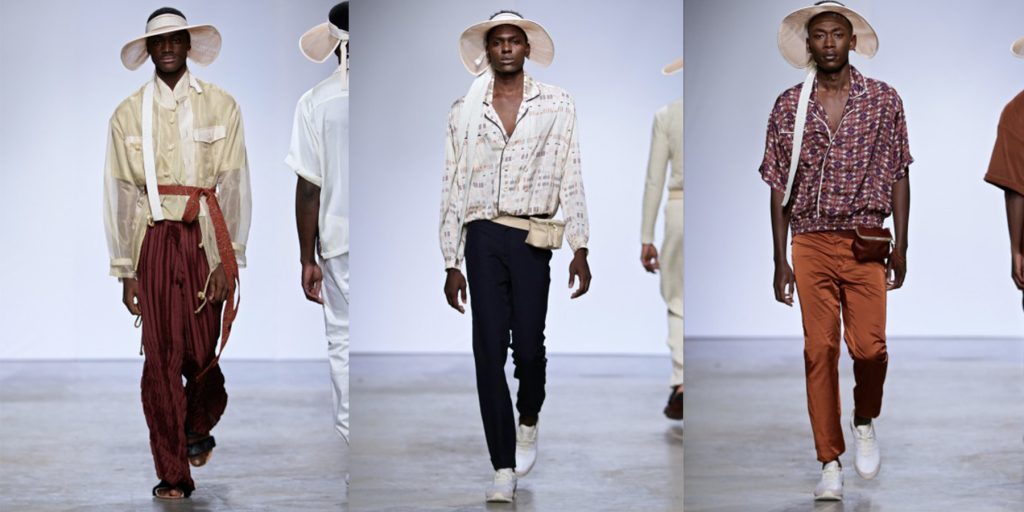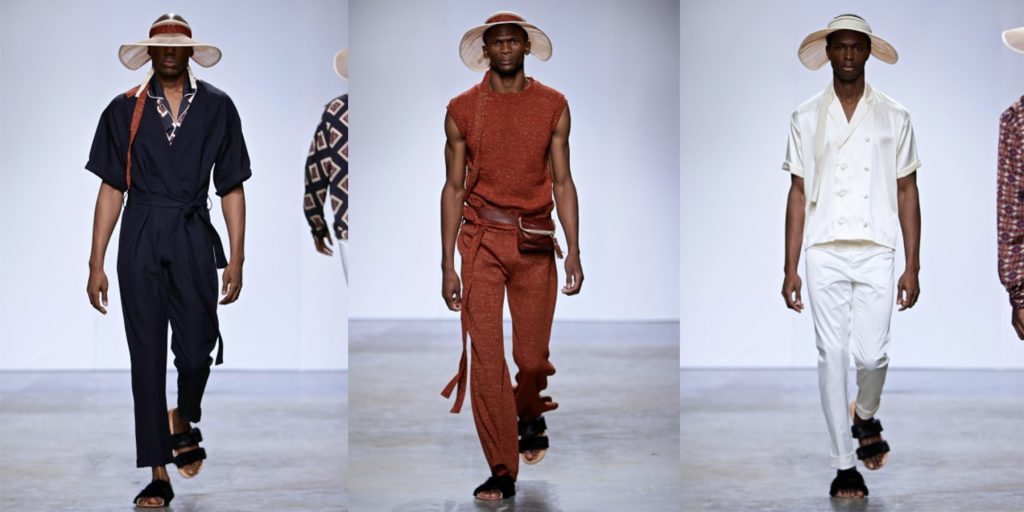 South African designer, Mdingi spins a contemporary take on African heritage and culture. The designs are elegant and refined with, for SS17, an array of fluid silks and loose tailored detailed. The deeply pigmented rust tone that loops throughout was rich and earthy, creating a powerful link from look to look. Traditional prints are reduced to suggestive pattern with modern pyjama silhouettes and loose neck-tie styling uniting the collection. Amazing.
Dicker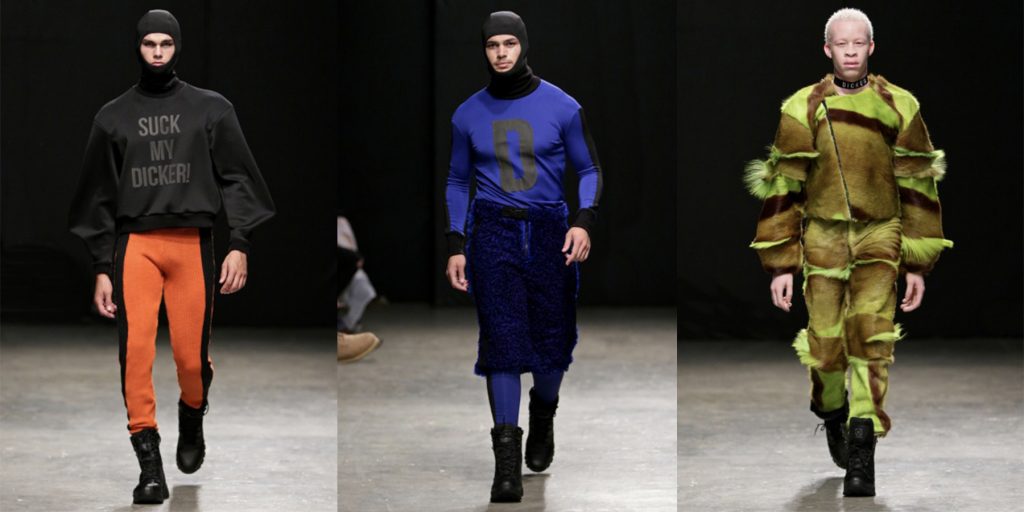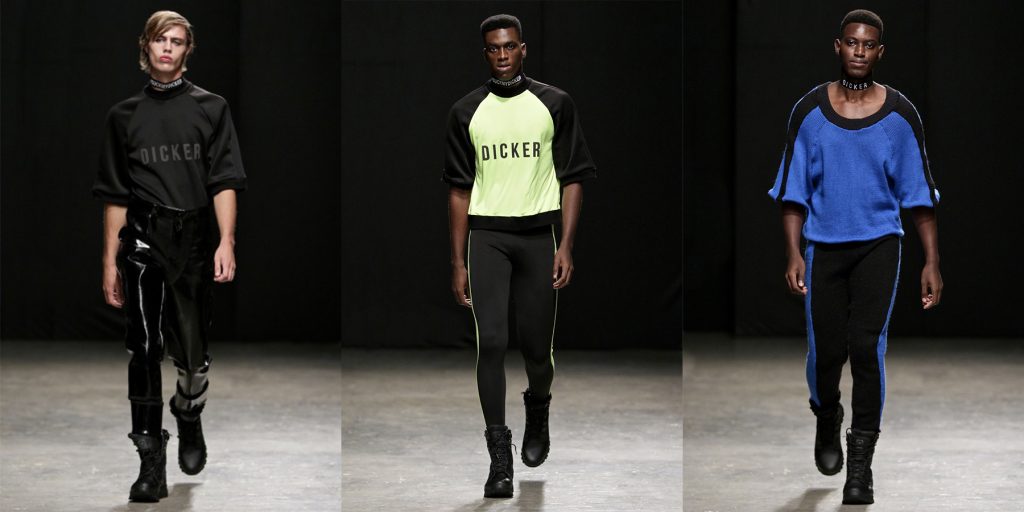 On the much streetier side of the spectrum, Dicker offers up a succinct yet strong collection for SS17. The model turned designer behind the brand has a real thing for textiles, which rings true in the volumes and textures on display. It was all full force, with colours balanced between all-black and punchy brights, brand slogans and mixed statement silhouettes.