Future, Bugatti and Armani join forces for the new Armani and Bugatti capsule collection.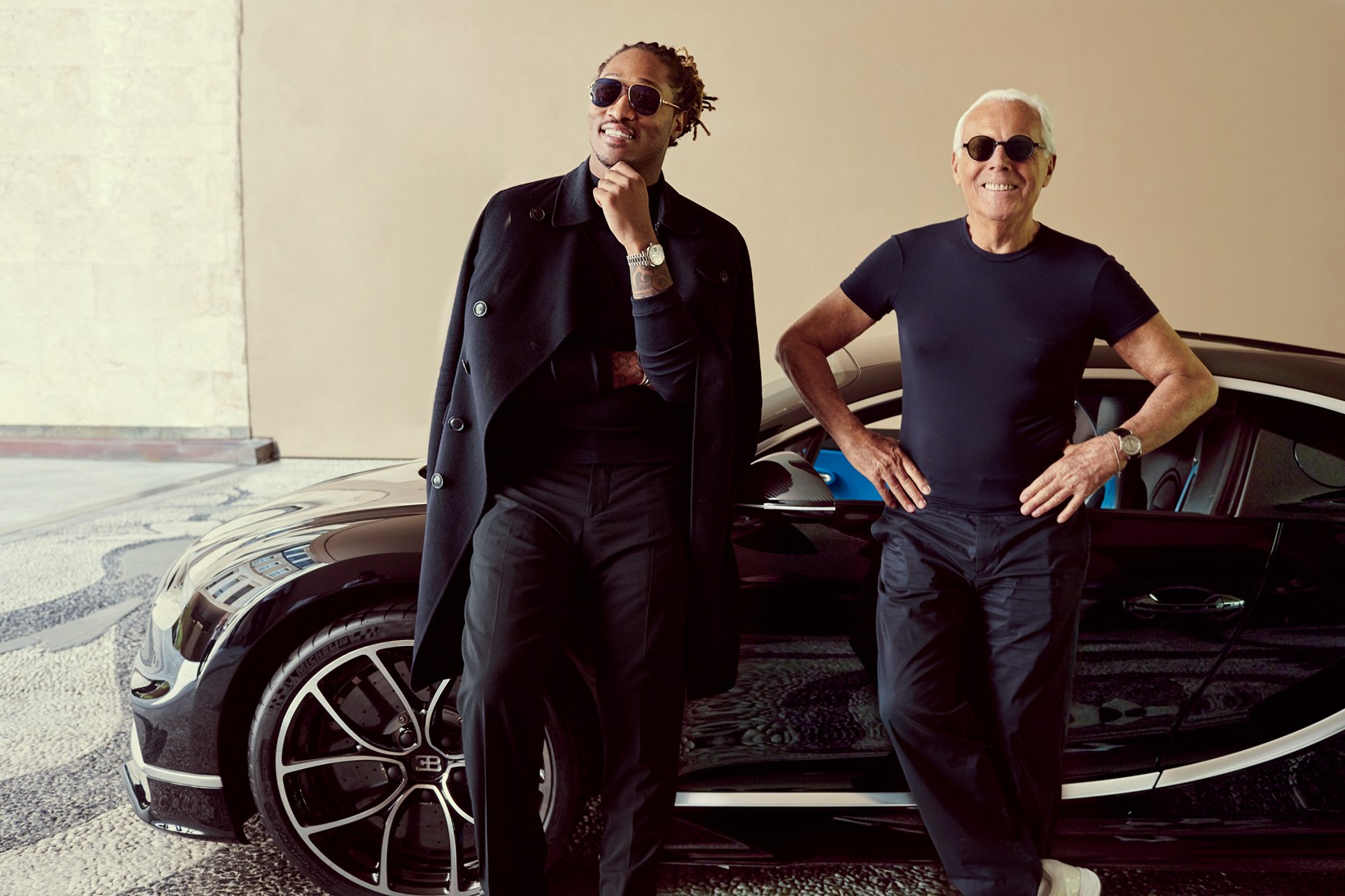 Giorgio Armani and Bugatti have come together to create a limited time capsule collection of small leather goods and refined clothing. The latest issue of GQ Style features Armani and the rapper Future alongside the Bugatti, and how could they not after his worldwide success of his part in Ace Hood's Song named after the French car manufacturer.
The 82-year old Italian designer and 32-year old rapper came together to model the collection with a Bugatti that is worth "about $2.6 million."
"He's seen all kinds of artists over the years, " Future stated. "He can basically just look at you and tell. Sometimes I get nervous about being accepted by people like him, because you never know. But someway my walk of life and his walk of life have connected." Future feels like this collaboration could be the start of something big as he says "He's the top designer in the world, I'm the top rapper in the world. Some hits are going to come from this experience for sure."
"I know how much he suffers to be where he is," Armani mentions. "He's suffered just like I've suffered. So…we're friends in a way." The collection has aimed to create "timeless and dynamic elegance".
Click here to watch the video.
The collection is set to hit select Armani retailers this month in time for Autumn/Winter 16.