One of fashion's most unlikely collaborations.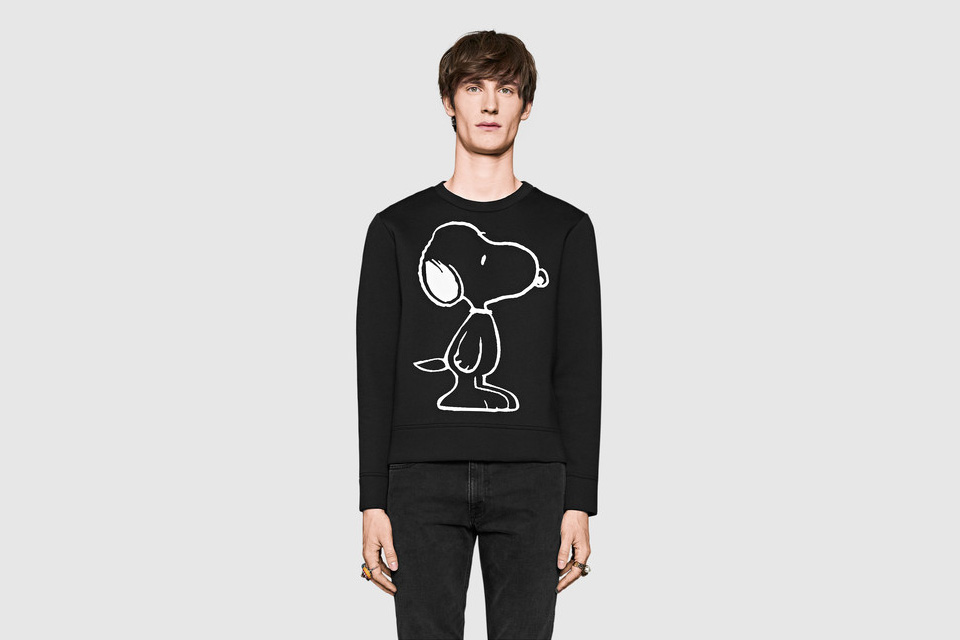 Gucci's creative director Alessandro Michele has been responsible for transforming Gucci since his appointment in January 2015, and his inherent sense of playfulness is obvious in the brands' latest collaboration. It's not the first time the fashion industry has looked towards the classic Peanuts character, with Snoopy even having his own "Snoopy in Fashion" touring exhibition.
Gucci have decided to honour the comical, whimsical character with a collection that explores exactly that, but the designs are still intrinsically Gucci. Michele's motto, "l'aveugle par amour", which is "blind for love" in French, is emblazoned on the back of the garments. The pieces also come with a high fashion price tag, with the red crewneck retailing on Gucci's website at $1,150. Do you think the collection can still be classed as "a bit of fun" when it's selling at such a high price? Tell us down below.