And Yeezus said, 'let there be tour merch.'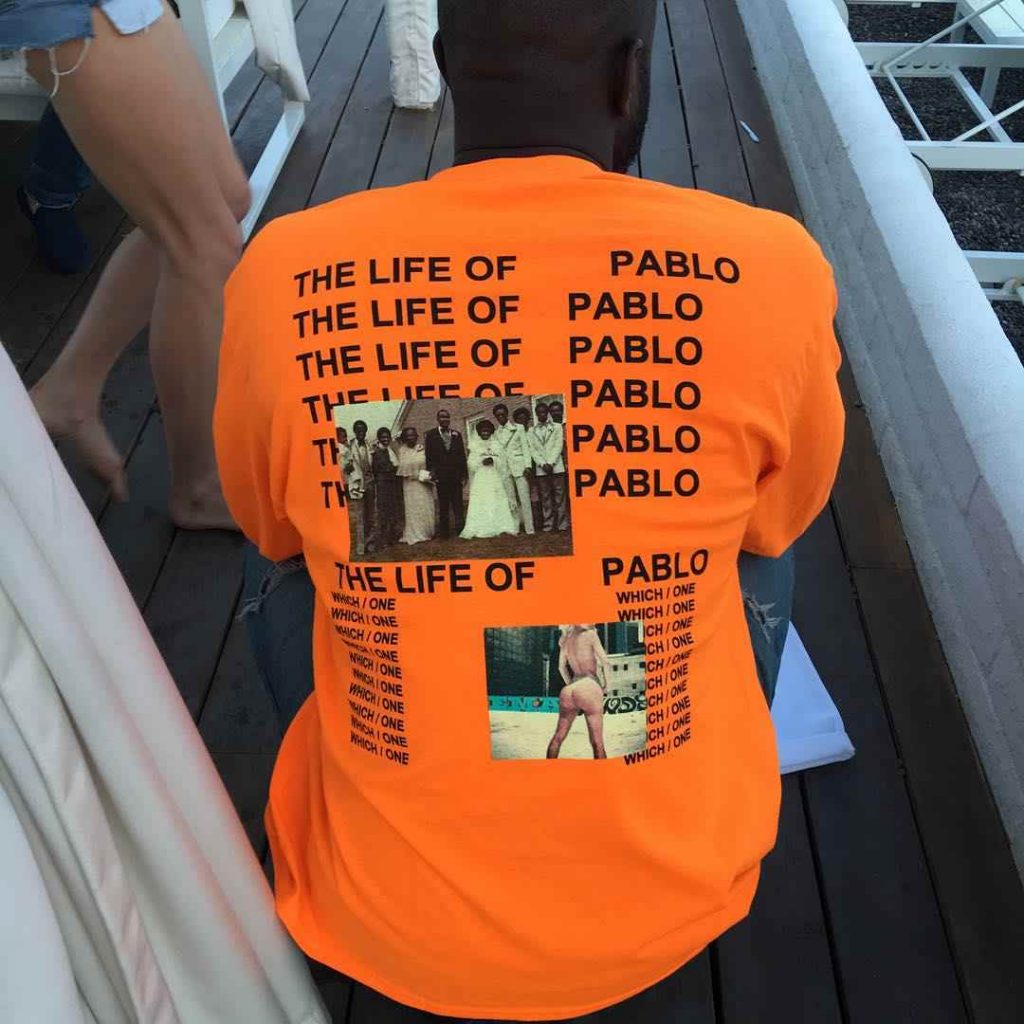 So far, New York, Paris, and LA have been graced with Yeezy's presence and his Pablo merch. But following their success, Kanye has announced on twitter that he will be opening 21 pop-up stores tomorrow all around the world. This comes just a day after Kanye announced the date of his next Yeezy Show, on the opening day of NYFW. Check out the list below to see if you could be in luck.
For those of you looking to cop in London, get yourself to: 
Kachette, 347 Old Street, EC1V 9LP 
Open Friday, Saturday and Sunday between 10am and 7pm.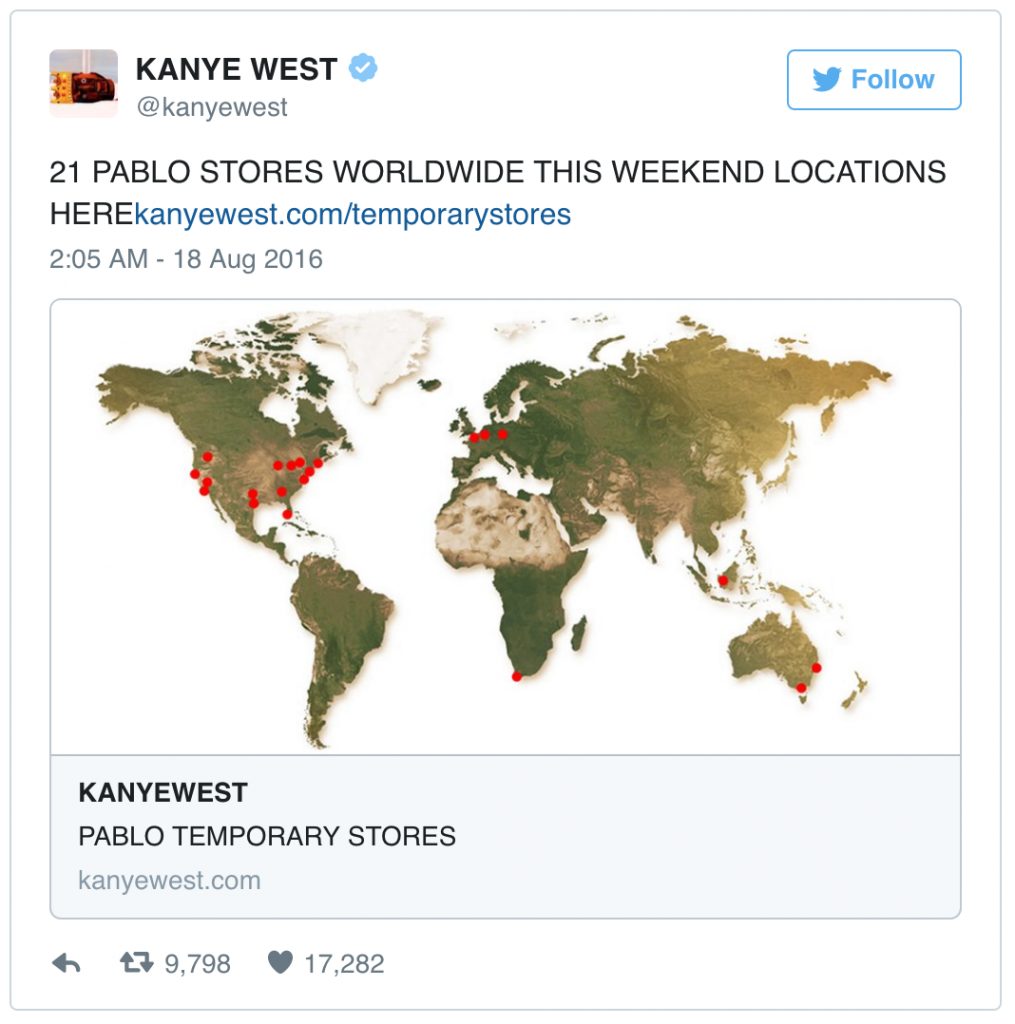 United States
Portland
Los Angeles
San Francisco
Las Vegas
Dallas
Houston
Detroit
Chicago
Atlanta
Miami
Boston
Philadelphia
New York
Canada
Toronto
Europe
London
Amsterdam
Berlin
Asia
Singapore
Australia
Melbourne
Sydney
South Africa
Capetown