Moss Bros. are celebrating 165 years of providing great British men's style.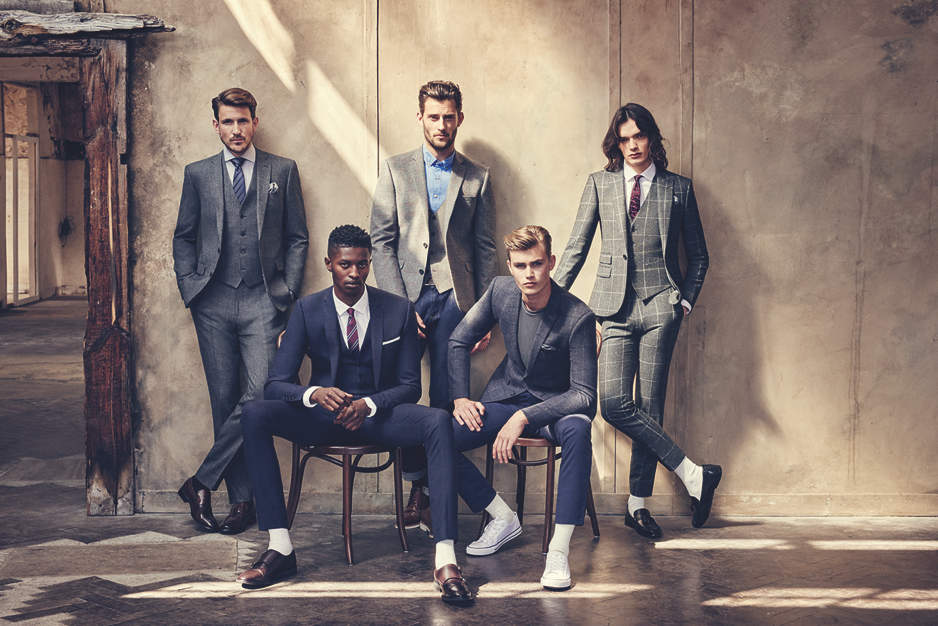 Moss Bros. is a menswear brand that is centred around British tailoring. With their roots firmly in their heritage, Moss Bros. still keep up with trends that aim to make 'men feel amazing whatever the occasion.' The brand makes a promise to always meet the styling needs of every gentleman, and their autumn/winter 2016 collection is no exception.
The campaign is based around rebooting, refreshing and reinventing your style as the new season kicks in. The AW16 collection offers a diverse range of suits from the classic charcoals and greys, to checked suits, to the dark green Donegal suit for those looking for a bold statement. Moss Bros. supply suits of different fits, including the timeless skinny fit that every man needs in his wardrobe.
Now celebrating 165 years of supplying great service, Moss Bros. are offering a limited time only deal with their campaign Suited and Rebooted. You can get yourself a suit, an extra pair of trousers and two shirts for £129; one not to be missed!
For the Suited and Rebooted offer, click here.