Afternoon 'tea' with a twist!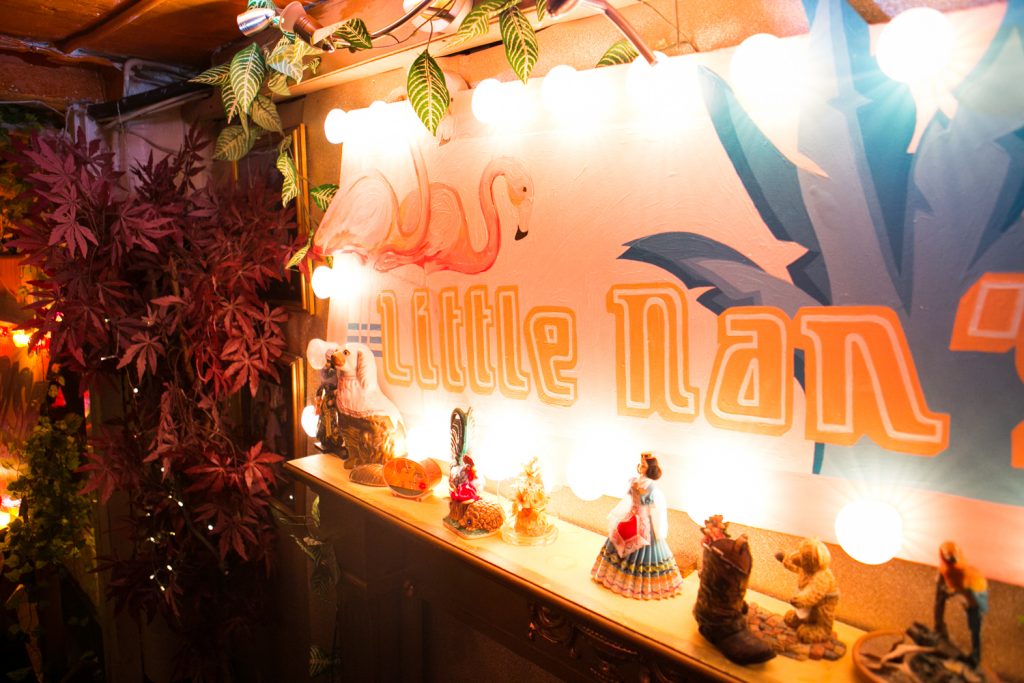 Where: Little Nan's Pop Up Bar, The Basement at The Golden Anchor, 16 Evelina Rd, London SE15 2DX
The most dramatic, cute, unique and quaint find!  In the depth of South London, shy of Peckham Rye Station, you will find Little Nan's  Tropical Den in the basement of a family pub.  A travelling pop up bar, catch it while you can for a different afternoon tea experience.  By tea, I mean rum.. or gin, or vodka… basically cocktails served in a vintage teapot!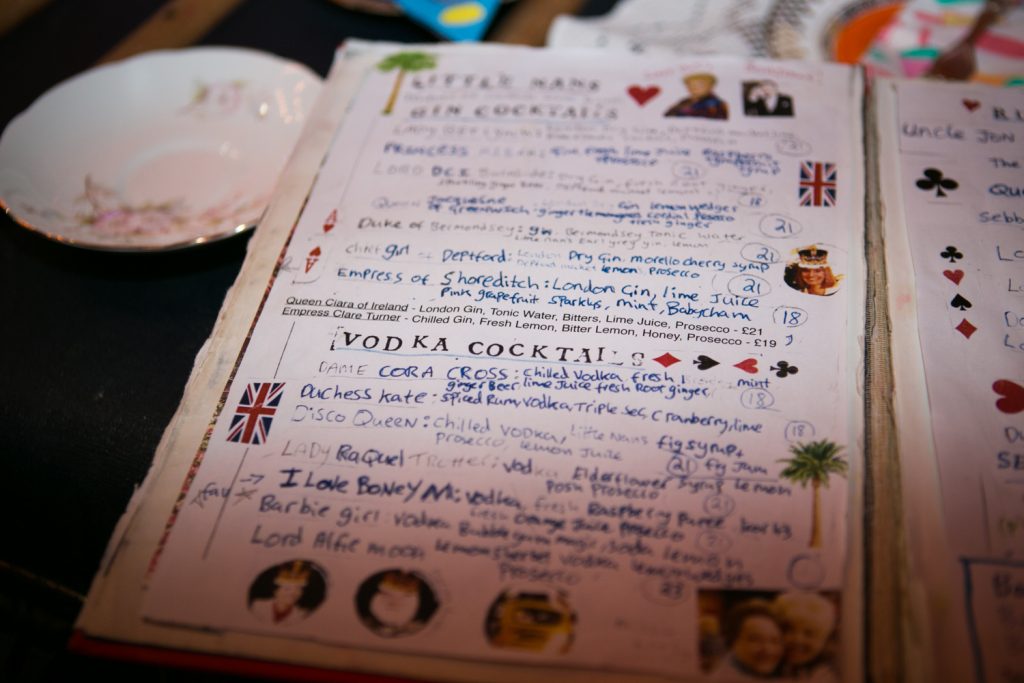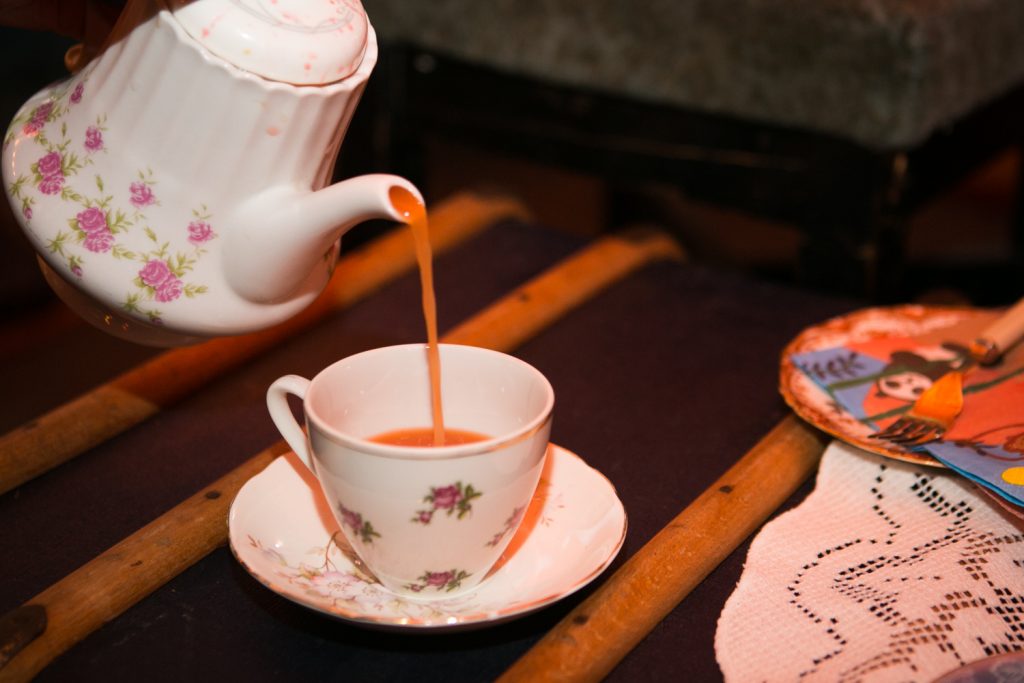 The afternoon tea includes sandwiches, home baked scones, plus a selection of mini cakes and pastries! (Veggie?  They can cater for your dietary requirements, so don't worry!)  Guests can pick from over 60 different cocktails, including the Duke of Bermondsey and The Empress of Shoreditch.  They certainly aren't stingy on the alcohol measures either!  Definitely felt tipsy upon exit!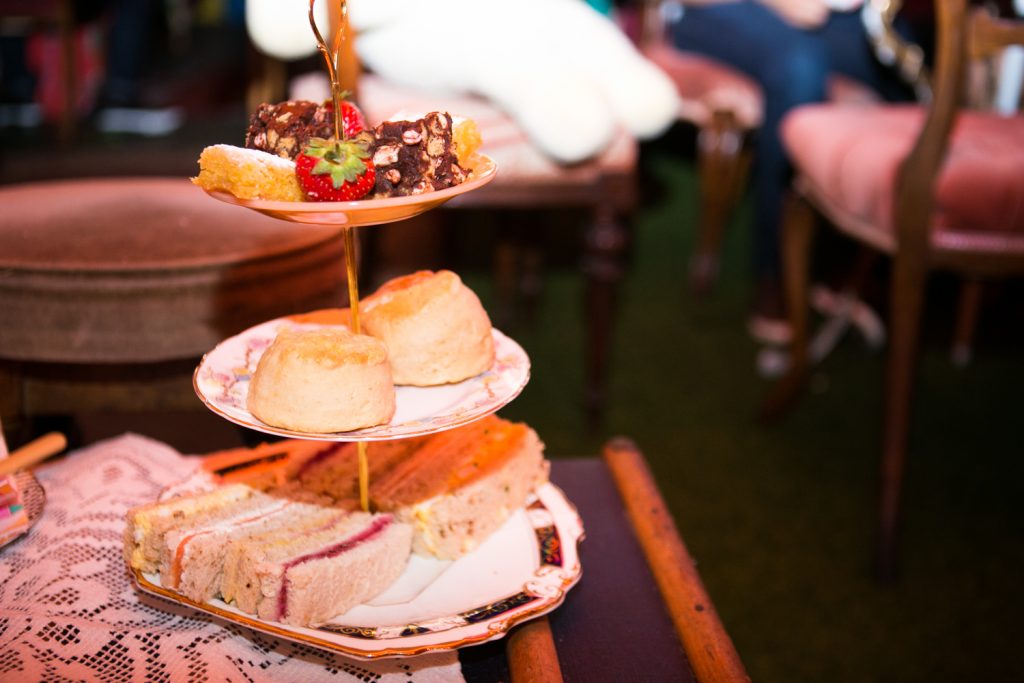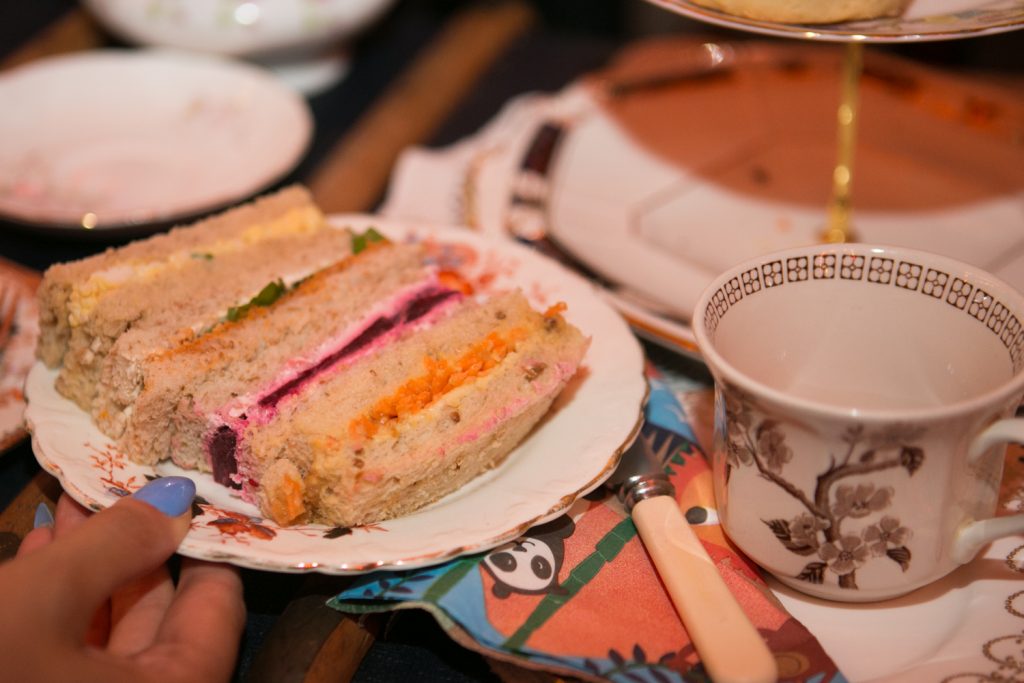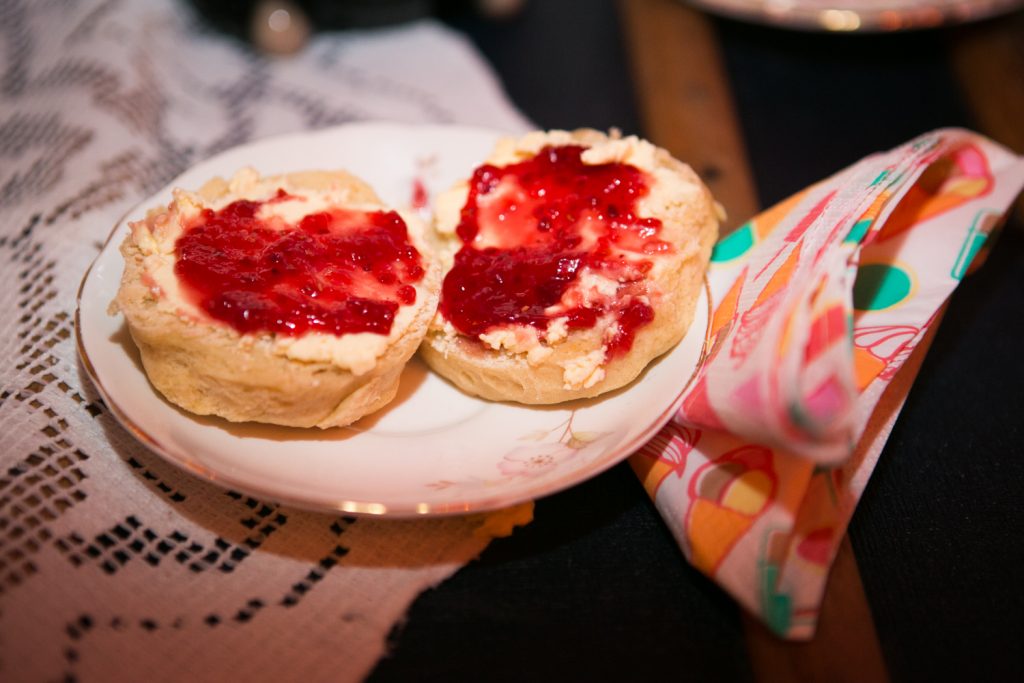 The décor is fanciful and they literally have everything from a stuffed Micky Mouse toy, 80's Tropicana lighting, to nick nacks you would find in an antique shop!  Plus Little Nan's furniture of course!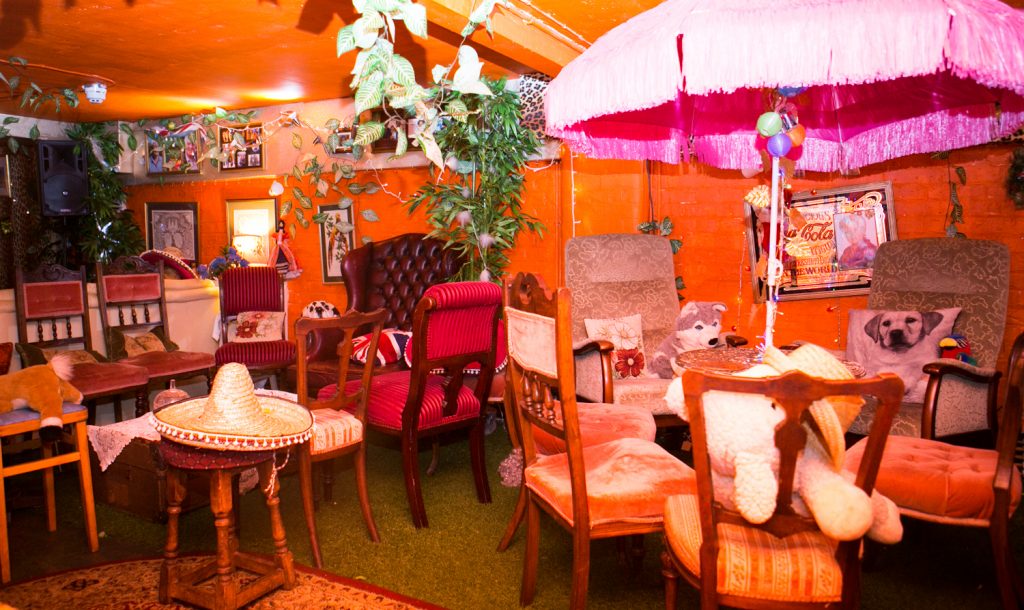 An Eastenders fan?  Well I am, and the ode to Pat Butcher pretty much all over the gaff made my day!  Not to forget the framed picture of Patrick Truman hanging on the wall behind me!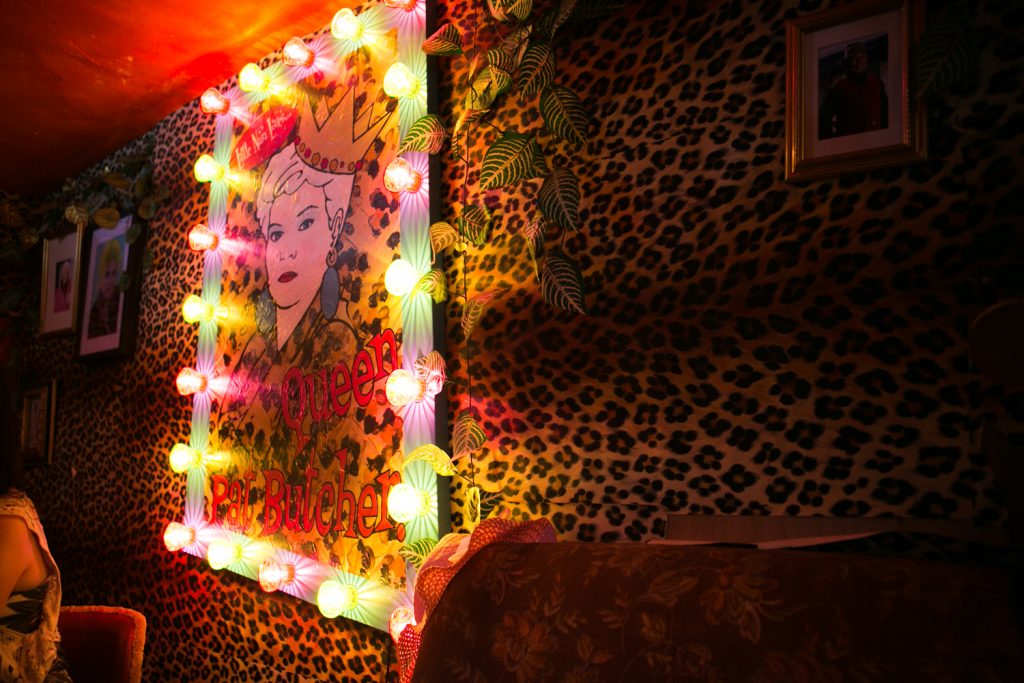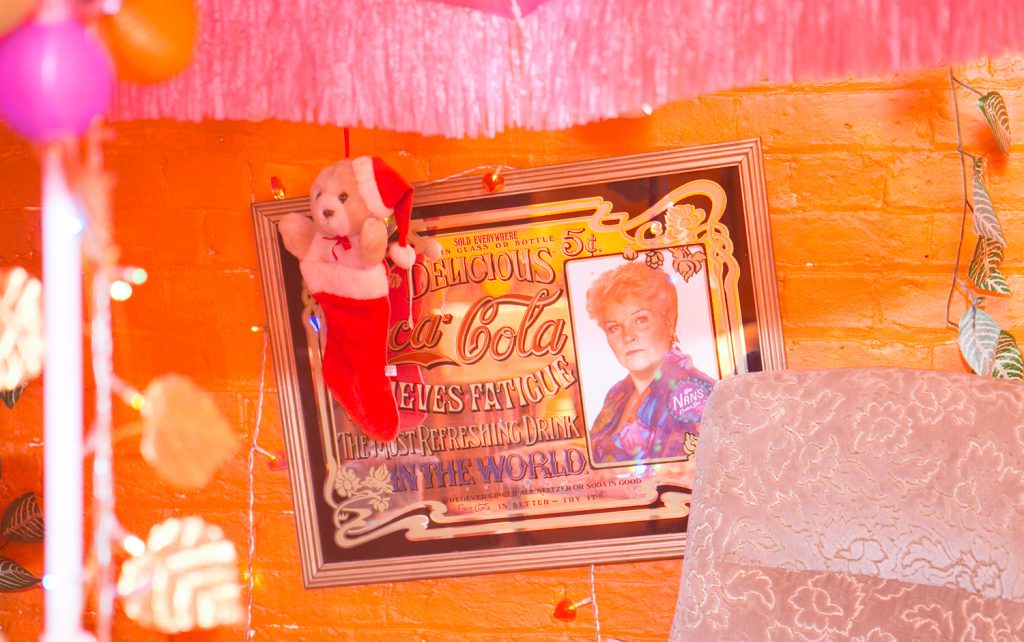 Find out more and book in here.
Photography: Benjamin Glean