The creative process of a genius, working his art.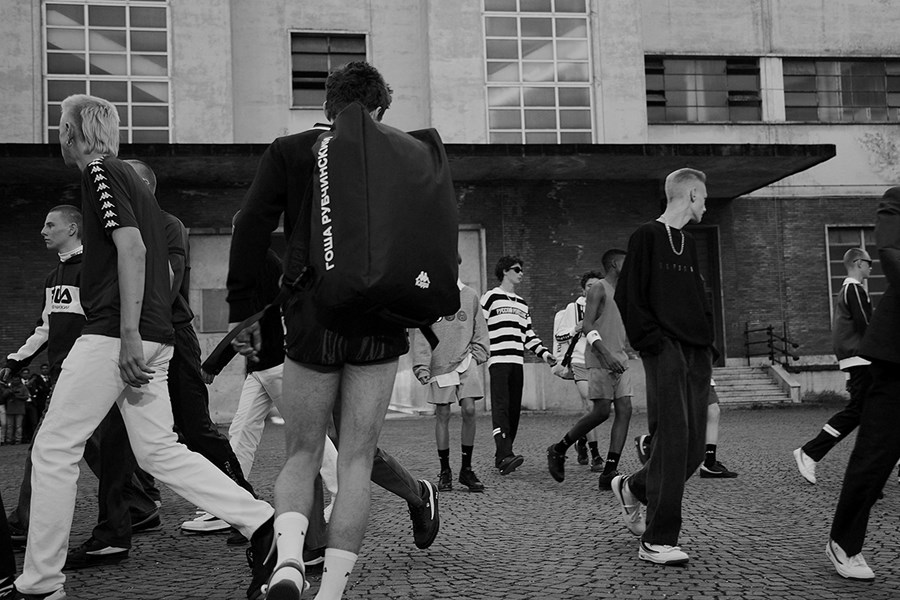 We go behind the scenes into the process of which Gosha takes into organising his models appearances' in this short film. Gosha takes care of every detail, his models hair must be right, the clothing must sit properly and the venue has to have the right ambiance. Featured in an abandoned tobacco factory in Florence, Gosha Rubchinsky's SS17 campaign embodies the spirit of Russia's youth and that post-soviet vibe that followers adore, whilst incorporating retro sportswear to deliver something that suits Goshas aesthetic. The video was shot by Dominic Sesto, an 18-year old filmmaker and friend of Gosha, who has shot behind the scenes of his collections before, including SS16, so he is no stranger to Goshas work. Expect more from the Gosha and Sesto duo in the near future.
The full collection was unveiled back in June and is expected to release in the coming months. Watch the backstage video above.