Our Converse essentials can now stretch further than our trainers.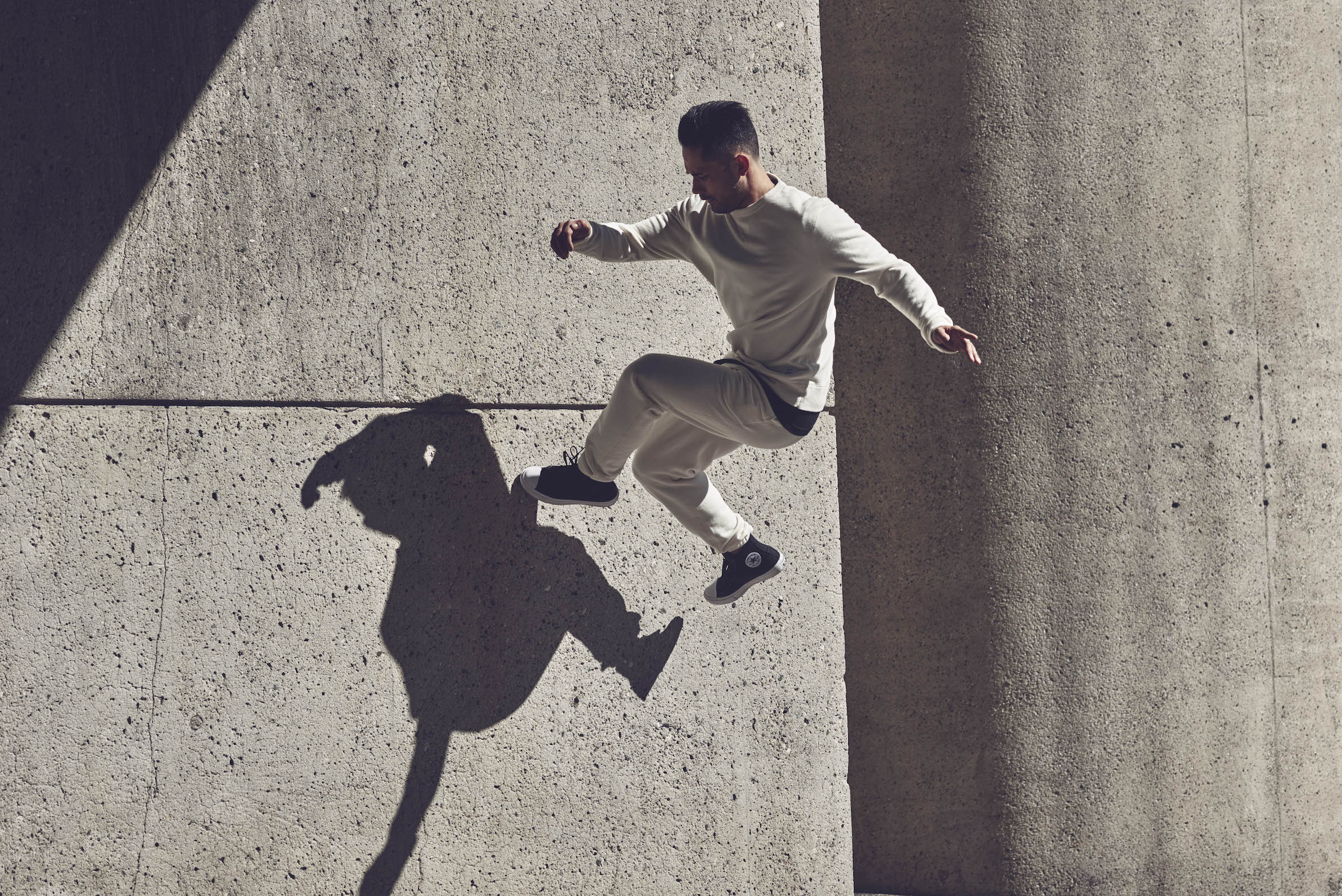 So pretty much everyone has a pair of Converse, right? They're undoubtedly a footwear staple. Well, lucky us, because Converse have now launched an essentials apparel line just in time for fall/winter 2016. The pre-washed (means minimal shrinkage) collection consists of hoodies, sweatshirts, tees, and trousers with a subtle logo and higher quality fabrics making sure we can wear them for a long time to come.
The garments are designed to be worn all-day every-day, with maximum comfort with each wear. You can also find hidden phone pockets inside the hoodies; comfort and practicality- double tick.
In celebration of the collection, Converse have linked with Fragment, creating a limited-edition Converse Essentials X Fragment collection, designed by founder and designer of Fragment, Hiroshi Fujiwara. To put the collection to test, Fujiwara wore and washed his collection for 12 years, confirming the long lasting nature of the fabrics and designs.
Ranging from £30-£70, the collection will be available from the 29th September online at Size? and Converse.