"Bad Day In Court".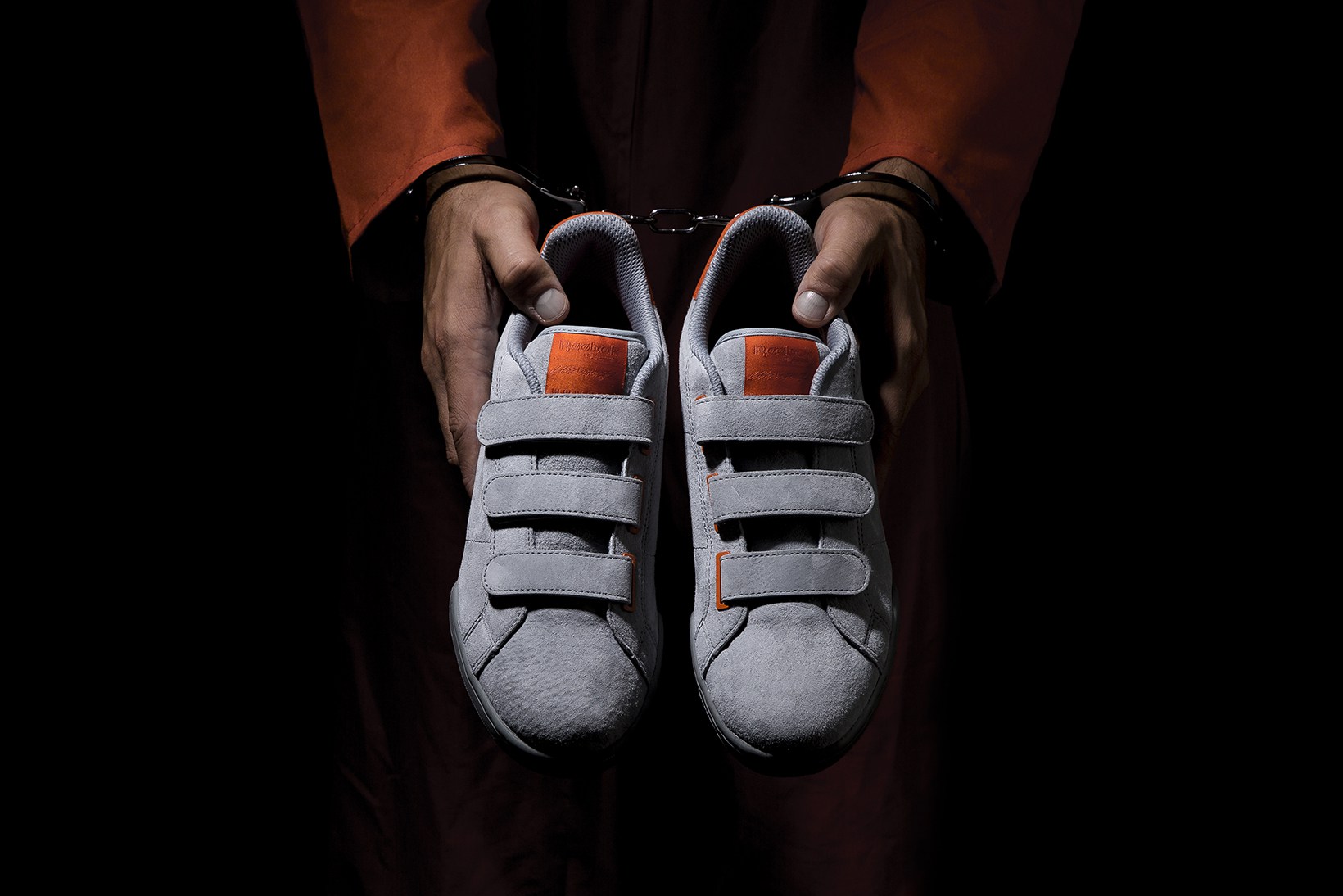 I can't exactly imagine any day in court is a good day, none the less, this one must have been particularly awful.
Reebok has collaborated with Livestock for the 3rd time, this time, to recreate the Reebok NPC.
The "Bad Day In Court' theme realises the shoe in a low-top trainer with velcro straps, grey pigskin suede uppers and the orange jumpsuit-inspired colour details on the tongue and heel tab. An 'inmate' number of '02003-16' is also featured on each pair- a number which represents Livestock's opening in 2003 to its current day.
The "Bad Day in Court" NPC Strap shoe is available on the 1st October.