The sun thinks we should 'take a break', these outerwear pieces are easing the pain.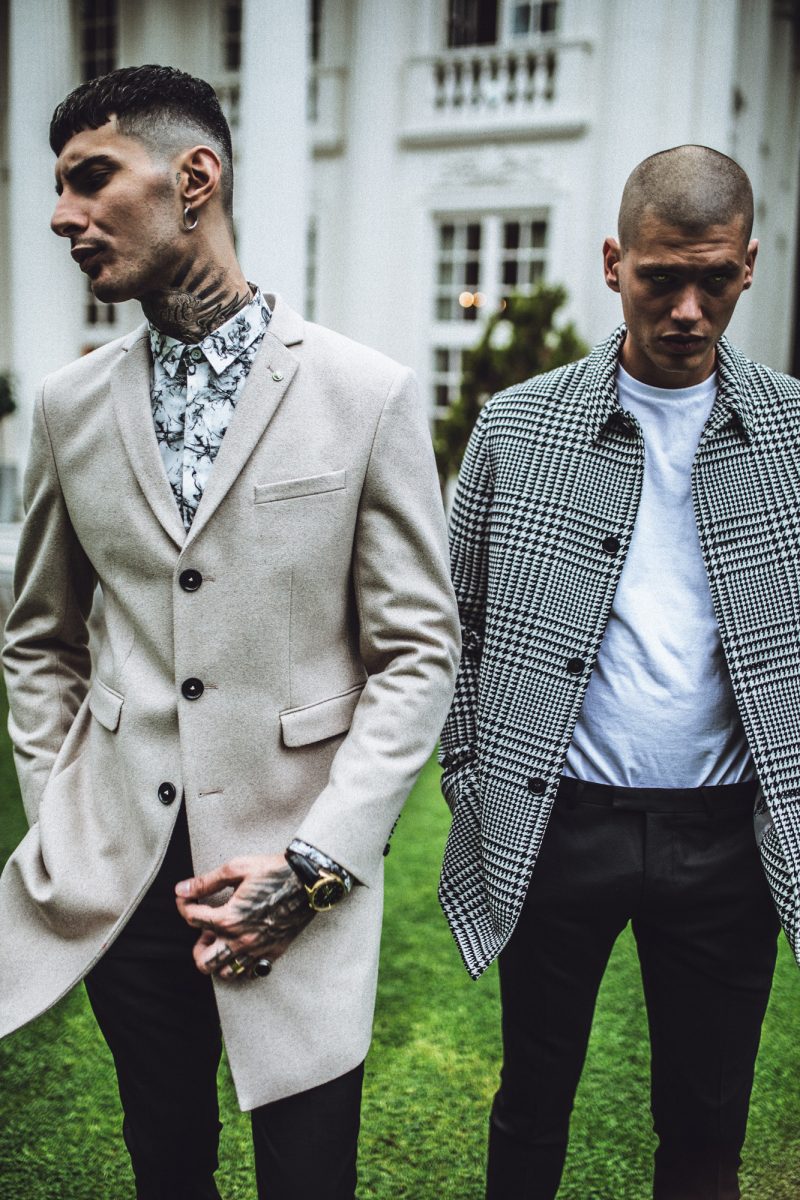 Noose & Monkey serve up a selection of modern, sophisticated pieces this Fall/Winter. With tailoring at their core, the brand started back in 2014 and this is arguably their strongest collection to date. Their FW campaign complements the luxe nature of their clothes perfectly, with the models surrounded by the decadence of an old English country estate.
The brand's key message is that "there are two sides to every story". They aim to push the boundaries of traditional tailoring and seamlessly blend the smart and the casual to bring an offering that can be worn across the board. The brand's namesake comes from an old sailor story, as described on their website: "During the Napoleonic wars, the crew of a French naval vessel dressed their pet monkey in an officers' uniform. After being shipwrecked off Hartlepool, the monkey was discovered on the beach. The locals, assuming he was a Frenchman and therefore the enemy, hung him in the town square." Hence the noose, and the monkey. They believe there are two sides to every man, and their clothing should play off this with unexpected twists – queue classic pieces with vibrant lining, or updated in interesting new textures.
Stepping away from the suited and booted comfort-zone, FW16 see's a strong outerwear selection from the British brand. We see the return of their previous best-seller "The Hinton", a flowline coat, with an improved fit and greater selection of colours. Perfect for the fall weather, and let's be honest it's definitely already here in the UK, the collection offers a range of camel, khaki, navy and marled grey options.
Our stand out pieces are the Hinton in all over leopard print and those tartan tailoring pieces. There is a strong checkered theme throughout their tailoring offering for FW. Whether you go full suit or mix in the pieces with your more casual wardrobe, there's something for every man.
Check out the collection below.
Right now, get 15% off your order with the code: NMPAUSE when you shop online. (excludes sale items)