The pioneering streetwear brand is back.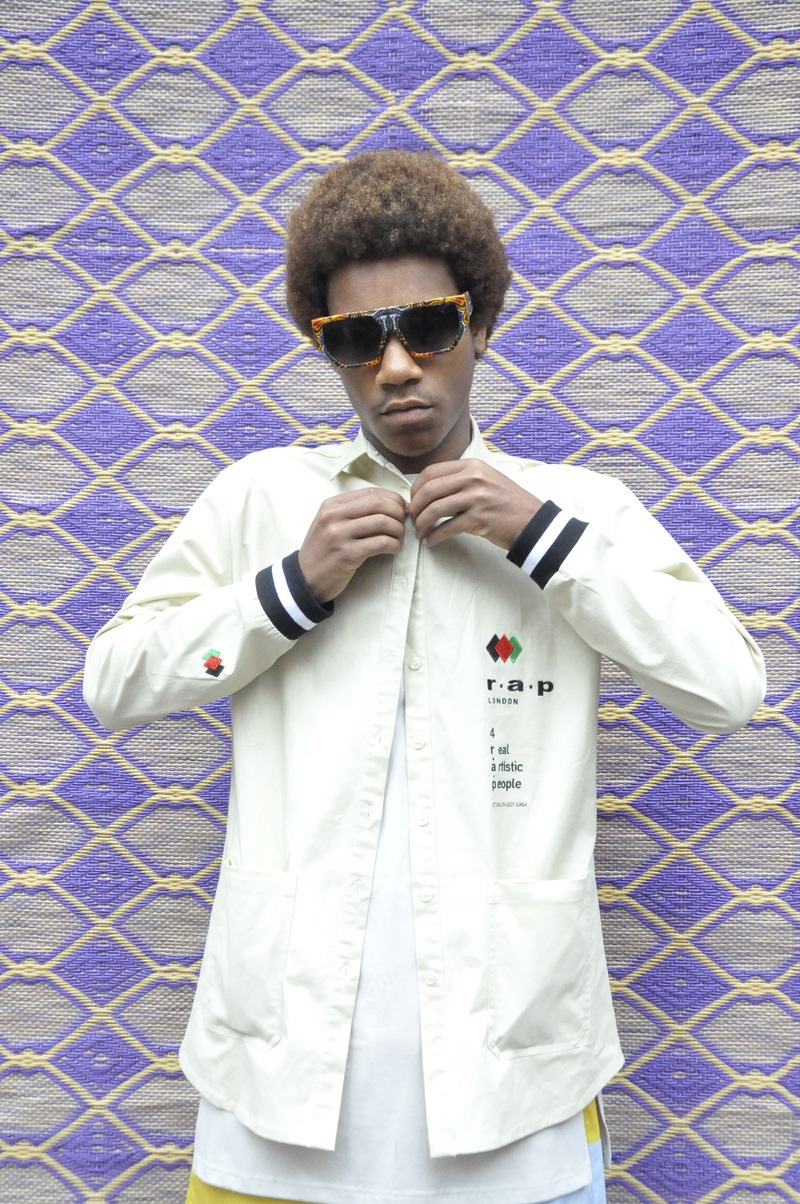 Although streetwear is loved and embraced by so many now, back in the 1980s Hassan Hajjaj's brand R.A.P London aka Real Artistic People was one of the few labels creating streetwear clothing and is remembered as one of the founding pillars of the style. From his small Covent Garden store, R.A.P blurred the lines between fashion, art and music and championed diversity.
Hajjaj says, "The big fashion labels didn't design for people like us, so we'd go and buy the fabric and put it on the back of jackets. My peers were people like Soul II Soul, Omar, London Posse, pirate DJs – that's the friends I grew up with. I wasn't thinking outside of doing stuff for myself and my friends. It was what was going on around me. I was trying to create for what they would wear."
Now, twenty years after the shutters were pulled down on R.A.P, the label is set to relaunch, with the support of Cadillac and Sole DXB. The new collection will consist of twelve unisex pieces, half of which have been taken from the R.A.P archives and reinvented for 2016.
The label will relaunch at this year's Sole DXB festival in Dubai on the 18th – 19th November. Check out the lookbook below t get a taste of what's in store for the new and reinvented R.A.P London.