Just visuals, no captions.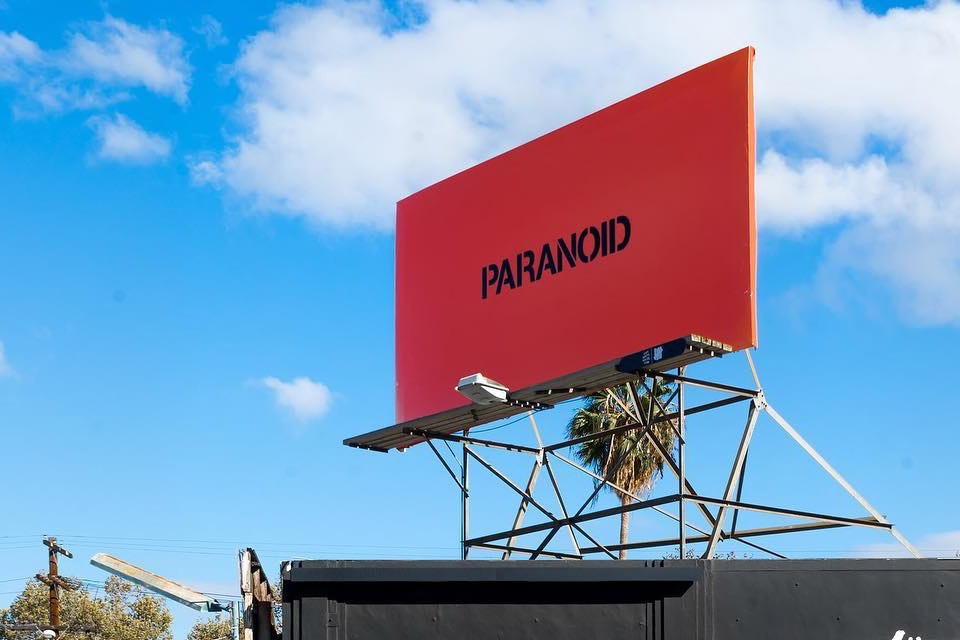 Rising street wear brand Anti Social Social Club may be collaborating with Undefeated as they both take Instagram to share signs of 'PARANOID' billboard poster which was shared on both of their accounts. A smart way to keep us all paranoid. Both brands are based in Los Angeles and showcased a billboard which appears to be on La Brea Avenue in Los Angeles.
No further news on this to be confirmed, but the hints are definitely saying something! Stay tuned for more updates.