Fashion labels x cereal brands – the next big collab?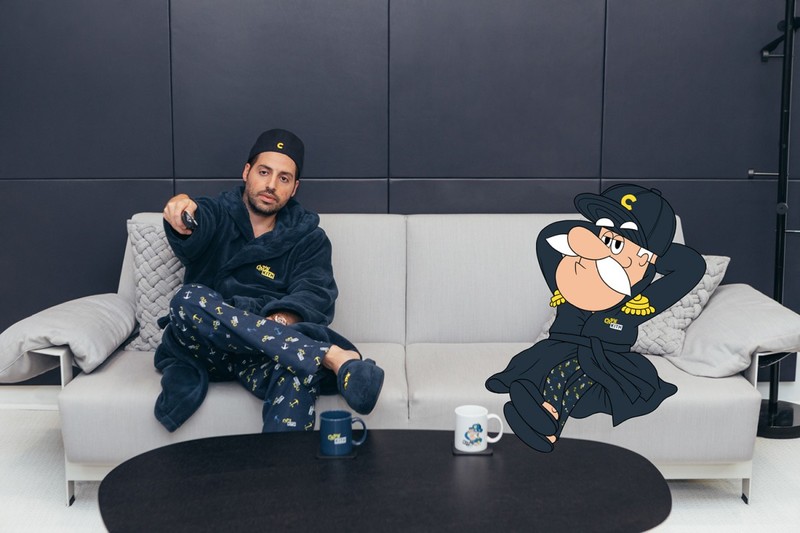 After being super secretive about the upcoming collaboration, KITH have now revealed an official lookbook for their collaborative project with the much-loved American cereal brand, Cap'n Crunch. Starring KITH mastermind Ronnie Fieg and the cartoon Cap'n himself, the lookbook shows the two kicking back and hanging out together.
To launch the partnership, two pop-up shops will be opening in Miami and New York this Saturday for one month. The pop-ups will offer an original menu of delicious Cap'n Crunch cereal concoctions and confections, as well as the very first KITH Treats cereal, Cap'n KITH. A blend of original Cap'n Crunch, Chocolately Crunch and mini marshmallow bites, Cap'n KITH will come in it's very own original cereal box, but hurry as these will be limited to just 500 units.
Alongside the array of breakfast treats and delights, there is of course the matter of a range of KITH and Cap'n Crunch apparel and accessories. Including hoodies, tees, robes, New Era caps, keychains and more, the collection will be available to purchase at the Miami and New York pop-up shops, KITH locations and online from 8th October 11am EST.
Check out the addresses for the pop-up shops below to make sure you're first in line for a bowl of Cap'n KITH:
New York – 543 Broadway (Opens 11am EST on 8th Oct, then 10am EST everyday after)
Miami – 721 Lincoln Road (Opens 10am EST)