Olaf Hussein takes to a car dump yard for their FW16 lookbook.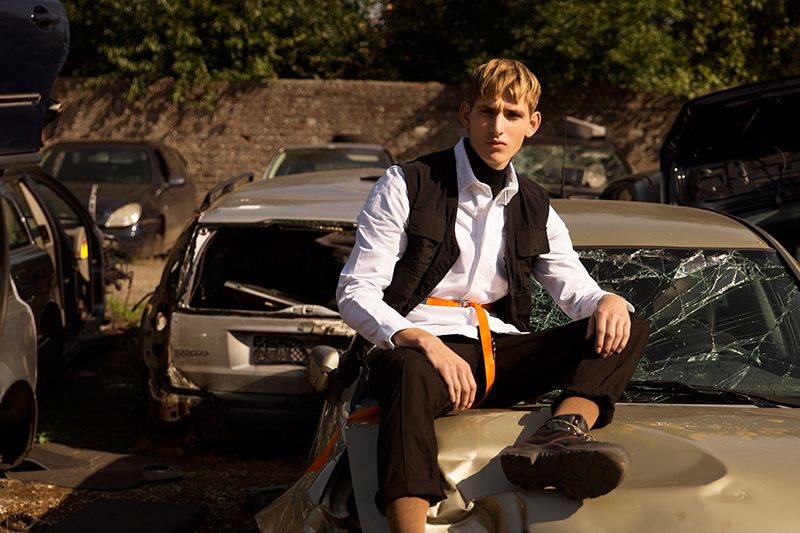 Amsterdam born and based brand, Olaf Hussein, have revealed their new lookbook showcasing their Fall/Winter 16 collection.
With a brand focus on providing subtle statements through quality and luxury designs, Olaf Hussein has put together a lookbook with photographer Carlijn Jacobs, creating American vibed scenes in a car dump yard; art direction by Daniël Sumarna.
The collection is formed of shirts, jumpers, jeans, utility vests and coats, some of which detailed with "Objects In Mirror Are Closer Than They Appear" and "0L4F-0H.". The lineup is accessorised with a rusty red cap and a bright orange belt; the only colour the collection holds.
Take a look at the full Olaf Hussein FW16 collection below.