Gucci releases their take on the winter boot for AW16.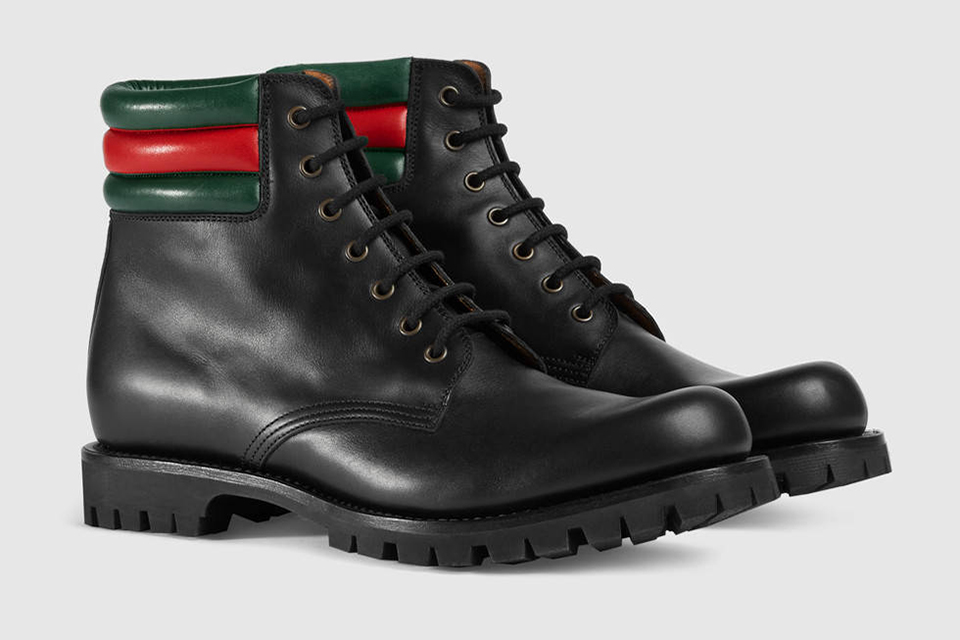 Is the Gucci boot the new go-to for winter? With three colour and material ways, you have a choice to compliment your winter wardrobe.
The luxury boots come in tan suede; a very timberland feel, a black leather; giving off military vibes and a brown leather, each featuring the classic Gucci red stripes at the ankle and thick rubber soles creating long lasting wear. The premium suede and leather materials give the boots a high-quality durability; a stable for seasons to come?
All three boots are available on Gucci's website, retailing at $830 (about £650).
See the full boot colourways below.