The ins and outs of Tyler The Creator.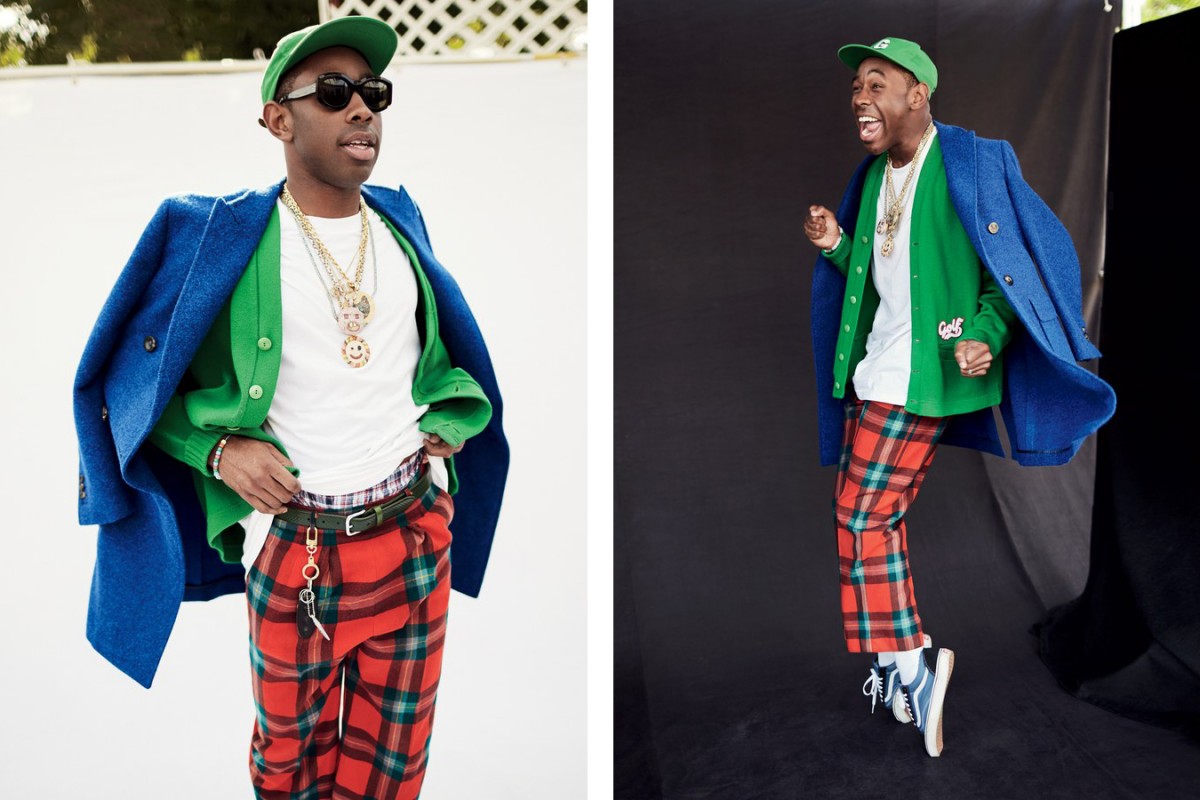 The 25-year-old rapper Tyler The Creator recently spoke with GQ about his likes, dislikes, his experiences and his upcoming work.
Following his Twitter hack a couple nights back, Tyler stated that "It's just a fucking Twitter. Like, I'm still going to live my life." This blunt and honest tone of voice has made Tyler the icon that he is today; a stand out from the crowd as he eye rolls at everyone who merely follows trends.
Tyler has created a Golf Le Fleur Sneaker which was showcased at his runway show. The intentions behind the sneakers are that he wants to be able to sponsor the subcultures that most people don't recognise; a shout out to the skaters and the go-kart riders.
A main point of conversation was his relationship with singer Frank Ocean and the pure adoration he has for his new album, Blonde. "It's weird because I'm friends with him and this album made me so, so, so much of a fanboy" Tyler states, mentioning that Frank got annoyed by the number of compliments Tyler paid him.
"Even before when we grew up, he always had my back. That's a real friend.".
Head over to GQ to read the full interview.