Caught In The Rain, Broken In The Stardust.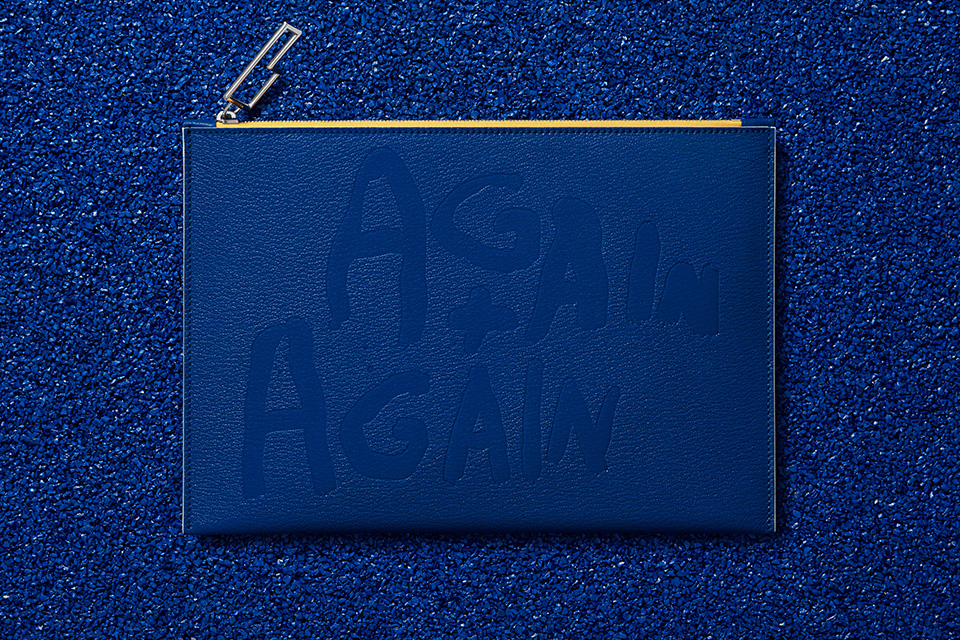 Acne Studios have teamed up with artist Jack Pierson to release a highly limited edition collection of small leather pouches. The pouches, available in 5 different colours, feature different artworks from Pierson's 1994 exhibition "Caught In The Rain Broken In The Stardust". The black pouch reads "Here's Your Money", the blue read "Again + Again", the red reads "Alone + Beautiful", the dark grey reads "Dreams" and the white reads "End less". Each pouch is embossed and has a metal zipper pull.
The pouches also come with a second addition of the original exhibition, numbered and signed by Pierson himself.
These are available at the Acne Studios store on Dover Street in London and on the Acne Studios web store for €400.