Red x Blue.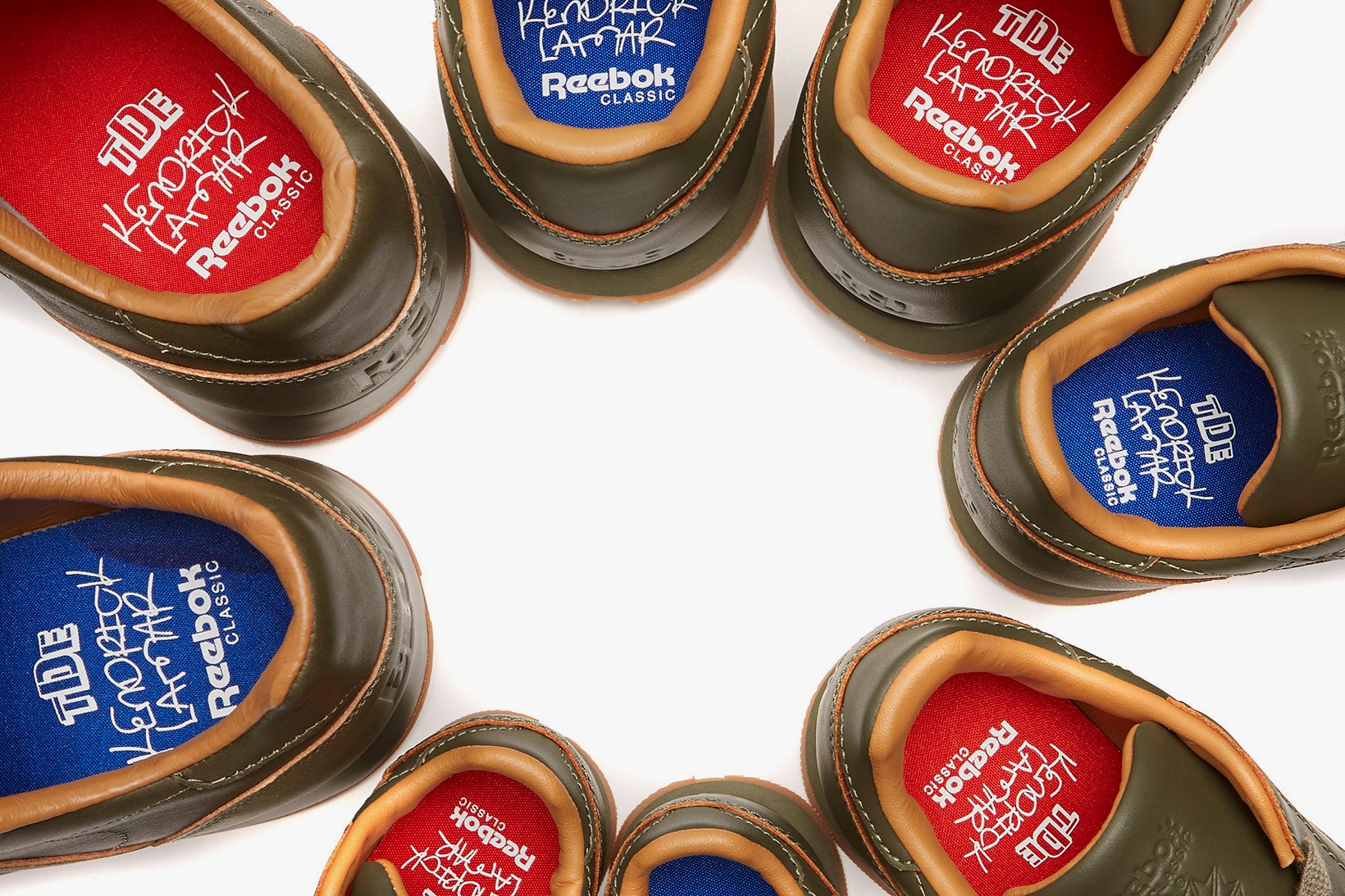 Reebok and Kendrick Lamar have released details of the final shoe in their "Red and Blue" collection. The shoe, shaped around the classic Reebok silhouette, comes in a premium leather in an olive green colourway, as well as red and blue insoles with Kendrick Lamar and Reebok branding.
The "Red and Blue" lettering on the heels is, of course, featured on these Reeboks, much like the last, gives a strong message to Kendrick Lamar's hometown of Compton about the dangers of gangs and gang violence and aims to combat this through unity and community growth. his growth is also represented through the olive green colourway of the shoe, as Kendrick states a Compton saying "mixing red and blue makes green".
The last shoe of the "Red and Blue" collection by Reebok and Kendrick Lamar drops on 25th November at Reebok.