Travis Scott For Oyster Magazine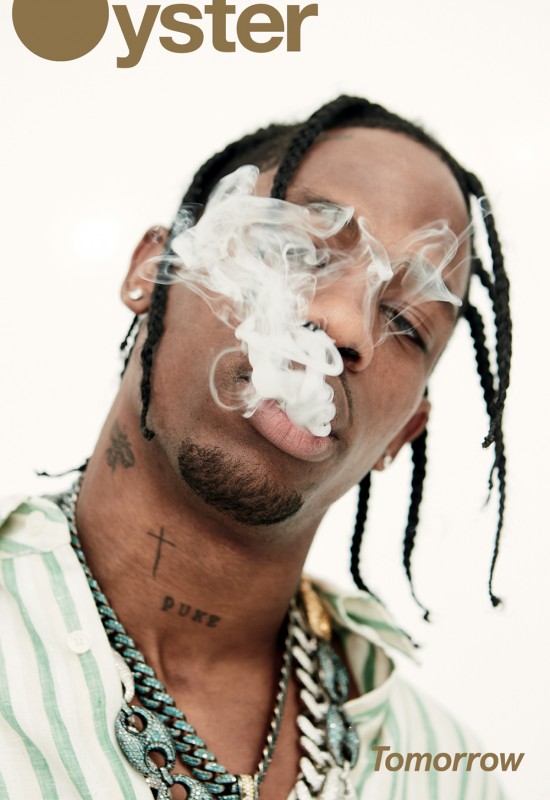 Oyster Magazine chose Travis Scott for the cover of their 109th issue and interviewed him about his life before fame, his social media accounts, creativity and more.
He discussed how his social media reflects his real life and who he is as a person, he doesn't adopt a persona online, stating "my whole thing is… my Instagram should be me. I'm really laid back, chilled, and I post when I want. That's just who I am."
Scott also discussed being a creative rather than just a musician, explaining "I feel like there's more to music. And usually with good musicians or artists it comes together effortlessly. Whether it's fashion or creative."
The full interview can be read in copies of Oyster magazine, or online here. Check out his looks for the magazine below.