The Legendary designer sneaker.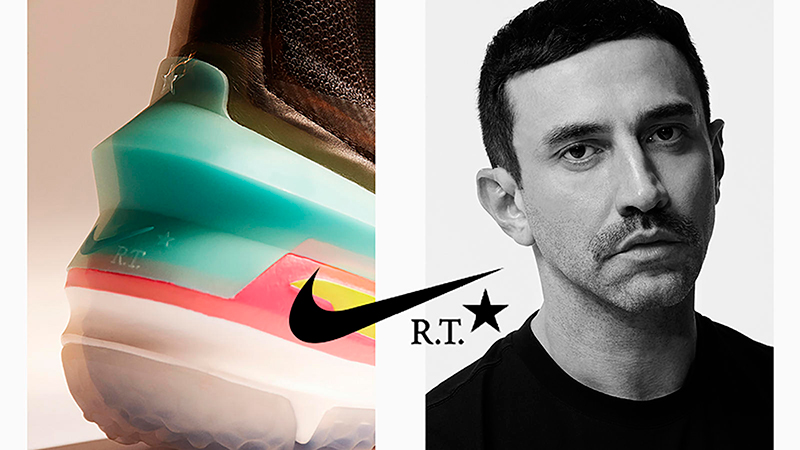 NikeLab and Riccardo Tisci come together again to collaboration on another silhouette. This season they bring back the Aqua Boot, which was a shoe made for water sports 25 years ago, today sees the NikeLab Air Zoom Legend x Riccardo Tisci collab. The Chelsea boot inspired sneaker takes inspiration from the merging of ocean and land in Rio de Janeiro.
"I wanted to combine Nike's rich experimentation in boot silhouettes with my love of the Chelsea Boot, in particular," Tisci says. "Shoes like the Nike Aqua Boot or SFB Boot have been equally embraced by niche sport communities and adopted as style staples. After our first collaboration in 2014, when I designed an Air Force 1 Boot for Nike, I knew I had even more visions of this kind of sport style to realize."
The shoe will be available in two versions, same colour (black), and silhouette, just a different coloured sole. One in black and one injected with a colourful heel. The NikeLab Air Zoom Legend x Riccardo Tisci collaboration will be available at NikeLab from the 8th of December.