Tyga and Kylie coming by force.
During New York Fashion Week, Tyga was spotted with his girlfriend, Kylie Jenner, and his attire might have overshadowed hers, for once. He was rocking a Yeezy Season 3 yellow shearling jacket, Needles track pants and custom Nike Air Force 1 Mids, customised by Imran Potato. Unfortunately, as the trainers are customs, you're unlikely to find a pair quite like it. Unless you're willing to fork out the money for a custom!
Check out where you can get the pieces below!
You can purchase the Yeezy Season 3 Shearling Jacket here.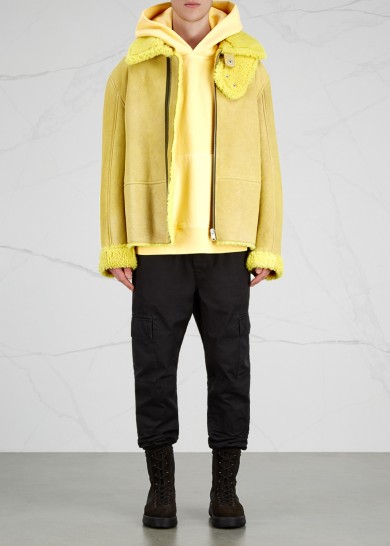 The Needles Track Pants are head to track down, so you're best bet is eBay or getting a proxy from Japan.