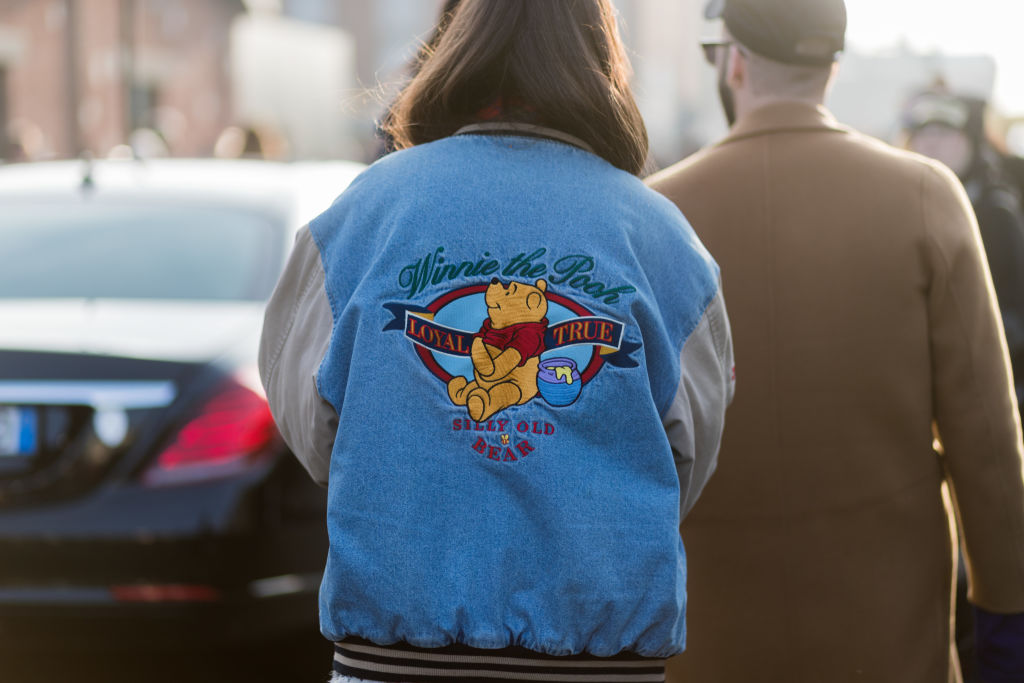 They're irreverent, intriguing and impossible to miss: but why is that we want to wear them this season? PAUSE takes on our cherished childhood moments, now pinned to our upcoming Spring/Summer 2017 wardrobe thanks to the Walt Disney company.
DISNEY'S MAGIC
Disney-inspired motifs have been embellishing staple items for many seasons now. They are versatile, playful – and let's be honest here, they help you getting snapped while you are walking up the streets during Fashion Week. You can basically match them with any laid-back piece of your wardrobe, as the statement T-shirt, noticeable sweaters or the eye-catching backpack are enough to label you a fashion icon. If you have opted for the black Christopher Ræburn Mickey and Minnie pendants last year, you'd probably go for a minimalist approach regarding the Disney effect this season. Think unisex palette or utilitarian design, with a playful touch of print.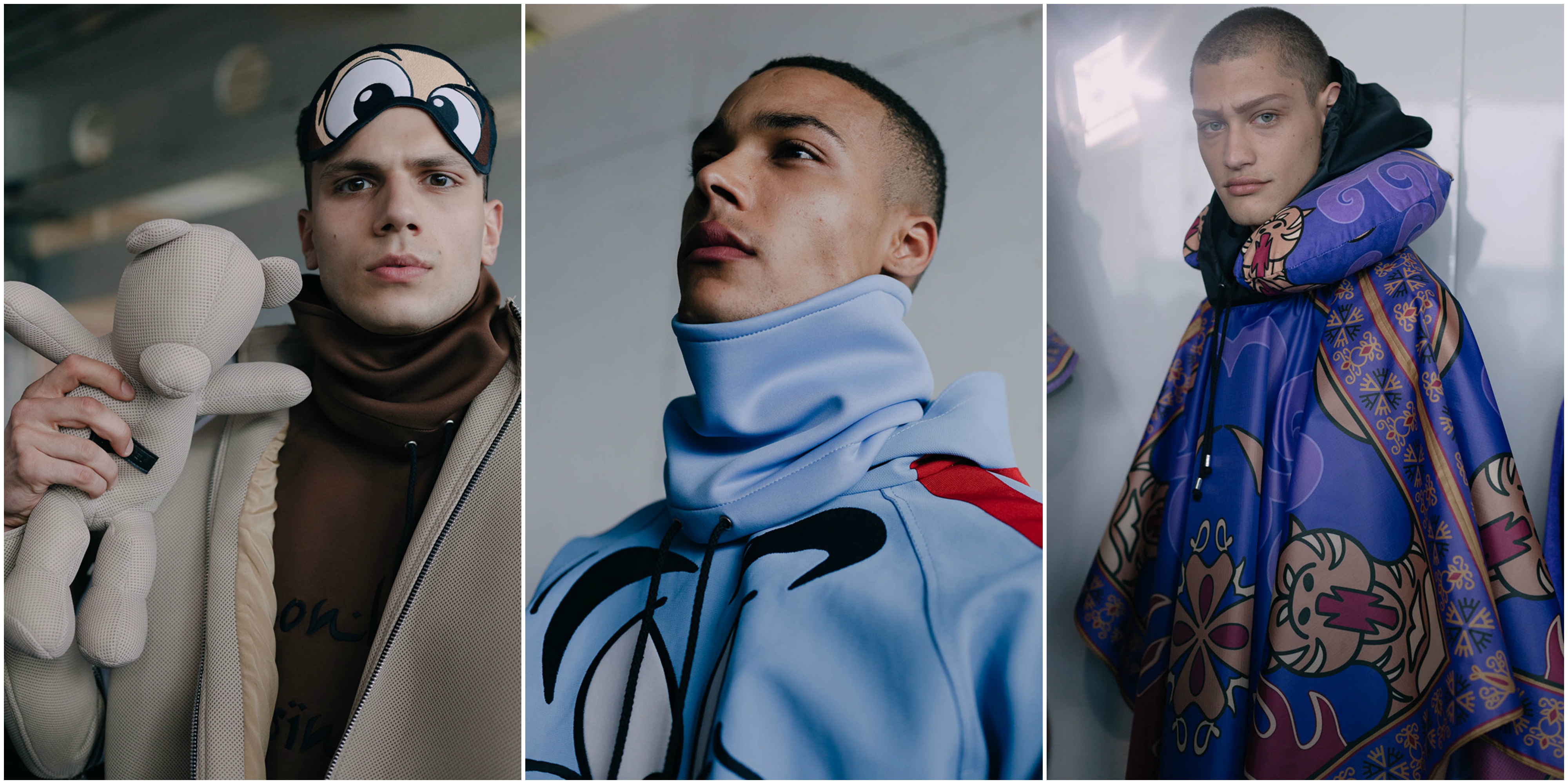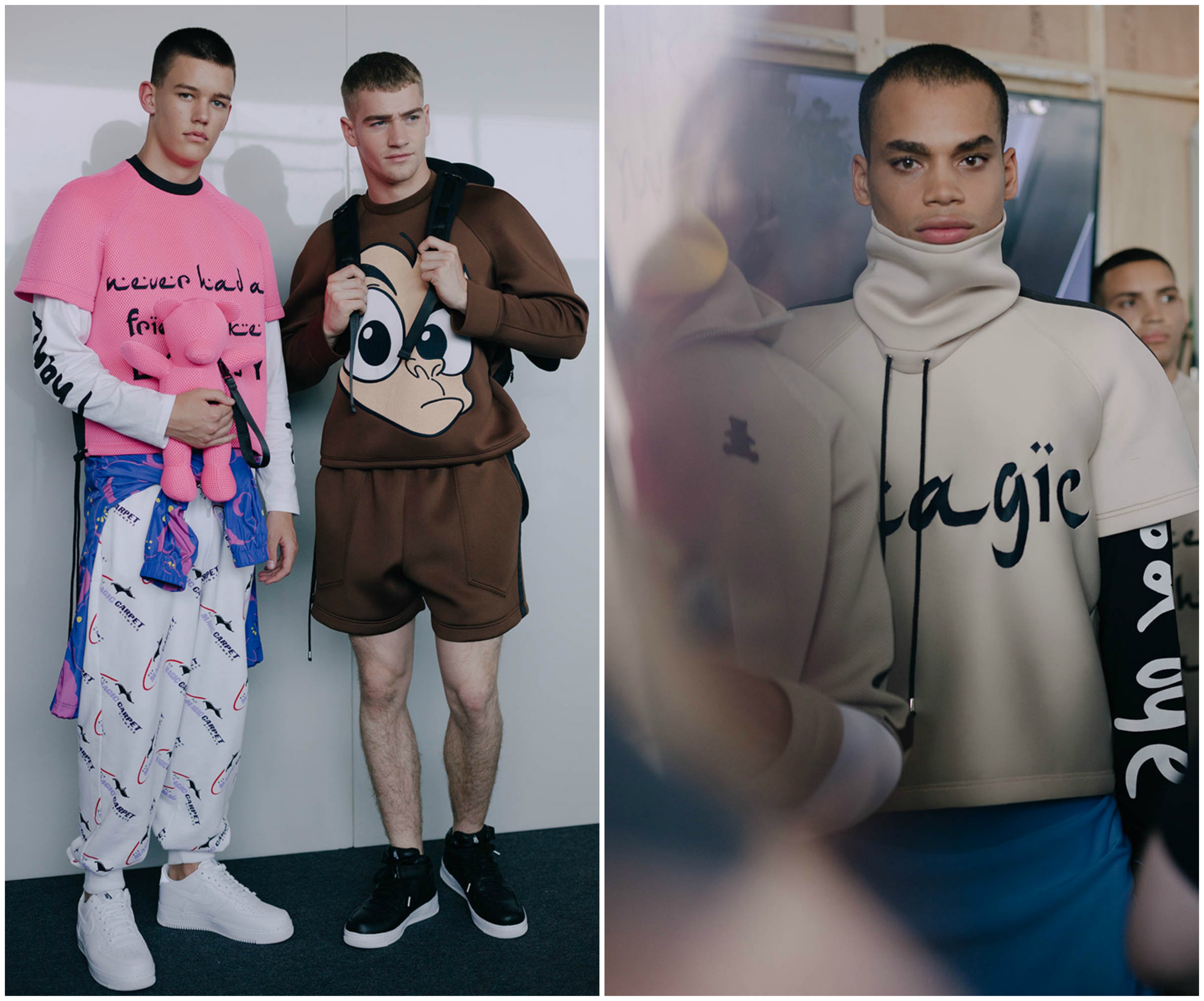 Everyone's favourite Bobby Abley for instance, has been illustrating the trend for many seasons now: during London Fashion Week, the designer took on Disney's 1992 Aladdin animated movie in order to dress both male and female models, faithful to his playful touch. Check out the details above of Bobby Abley's Spring/Summer 2017 collection, photographed by Eva K. Salvi.
Or take it from Iceberg, a Milan-based label which skillfully blends sportswear with knitwear, to add to your wardrobe head-to-toe outfits. With A$AP Mob casually popping the statement Mickey Mouse white hoodie over an urban background, the label gives in major inspiration. Associate the noticeable print with a pair of raw denims and timeless white sneakers, to enjoy the eyes turning into your direction while you walk the streets.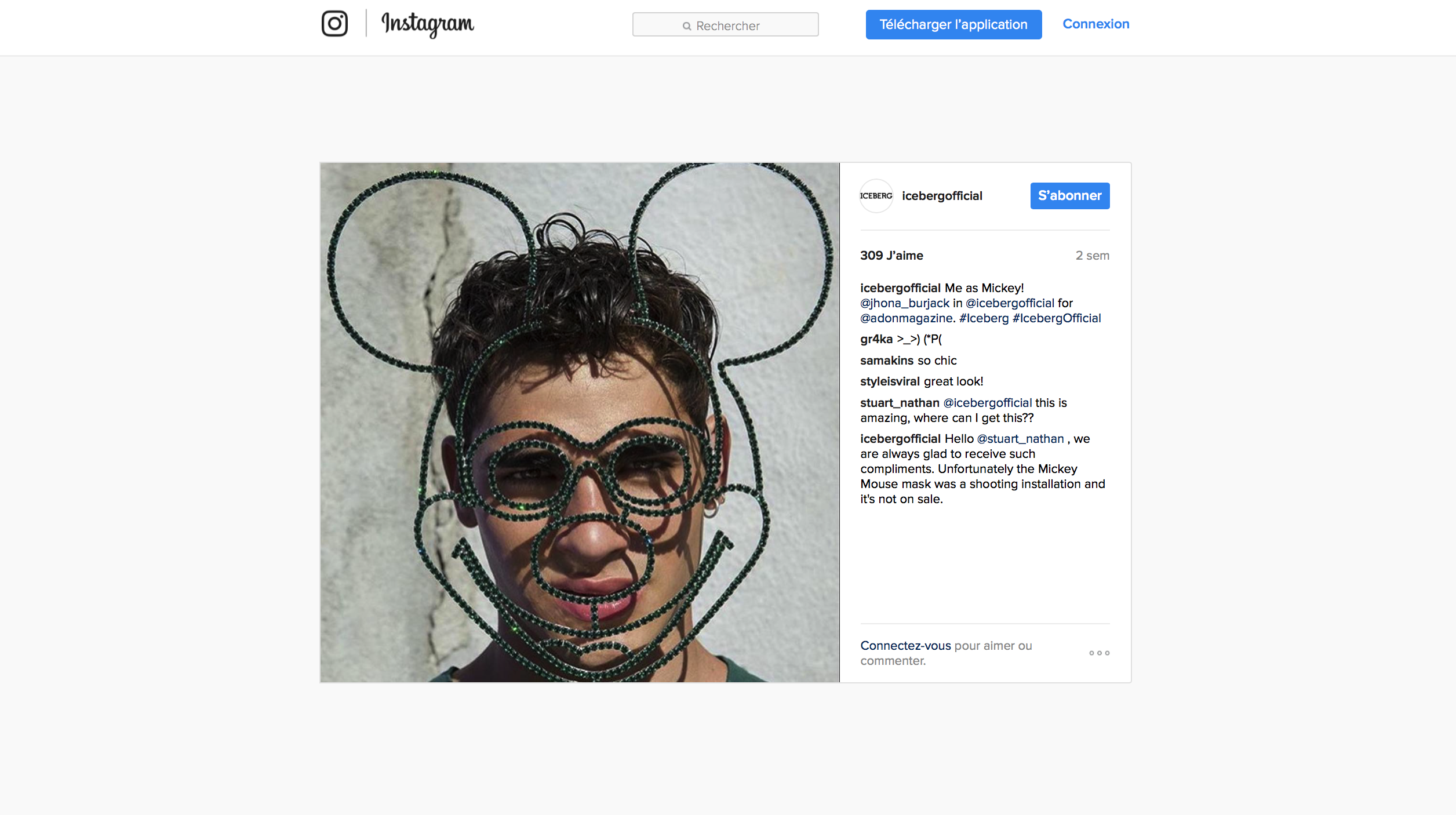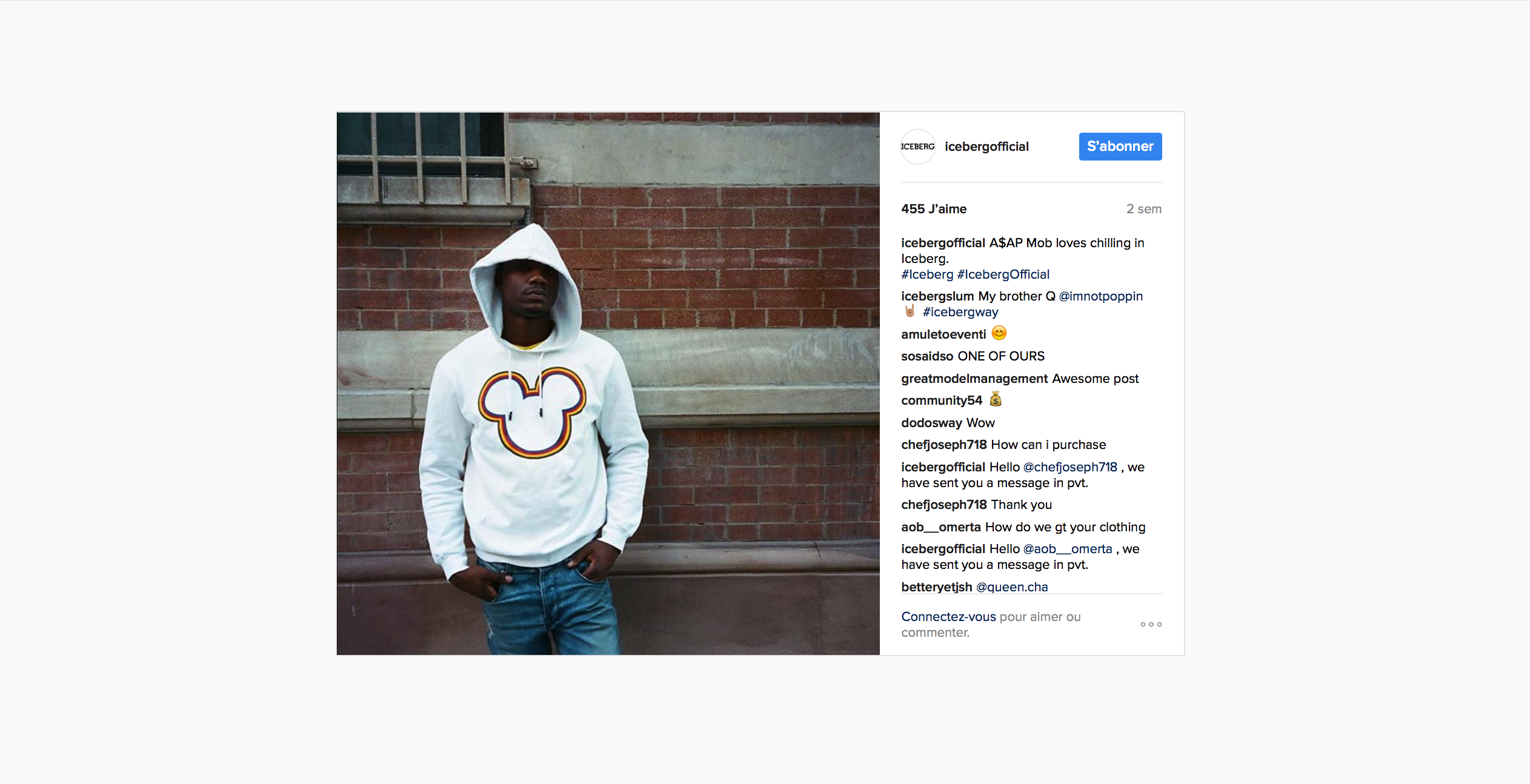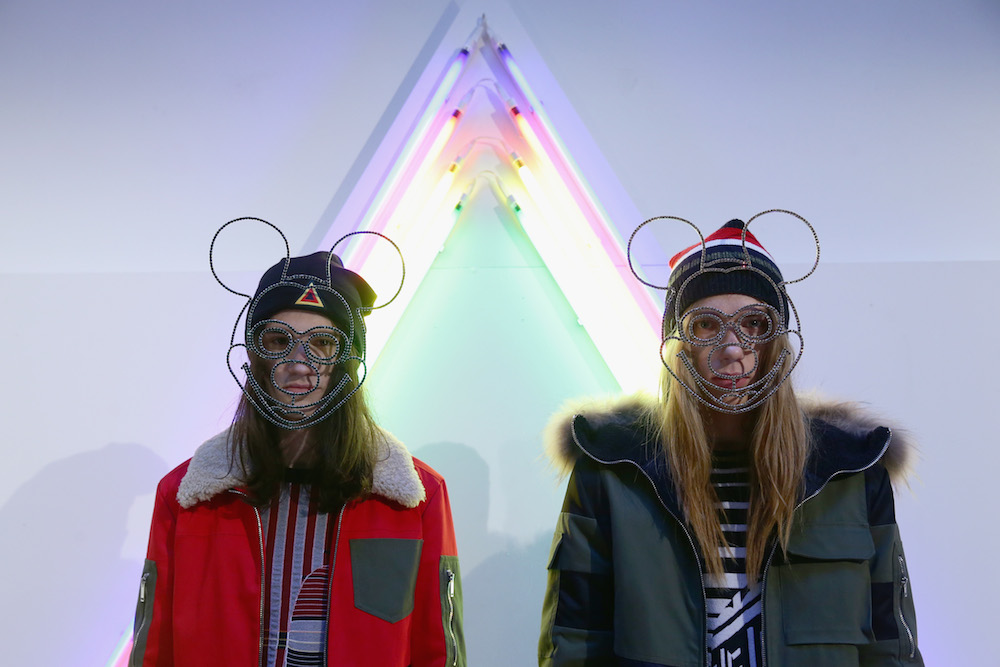 TACKLING ON THE GUCCI GLORY
With the "Gucci Glory" fully blooming, stitching Donald Duck© appliqués on GG Supreme canvas ensures the entertainment company a certain success, and the same goes for the Italian house. The collaboration with Forbes' #44 World Most Valuable Brand makes an excellent way to shine on the fashion international scene this season. According to VOGUE.COM, 459.000 is the approximate number of Google search results for "Alessandro Michele", the heritage brand founded in 1921 was up to a €4.000.000 revenue in 2016 and an increase of 1.5 per cent is to be expected by analysts by the end of the financial year. As many reasons to push forward an enchanted partnership.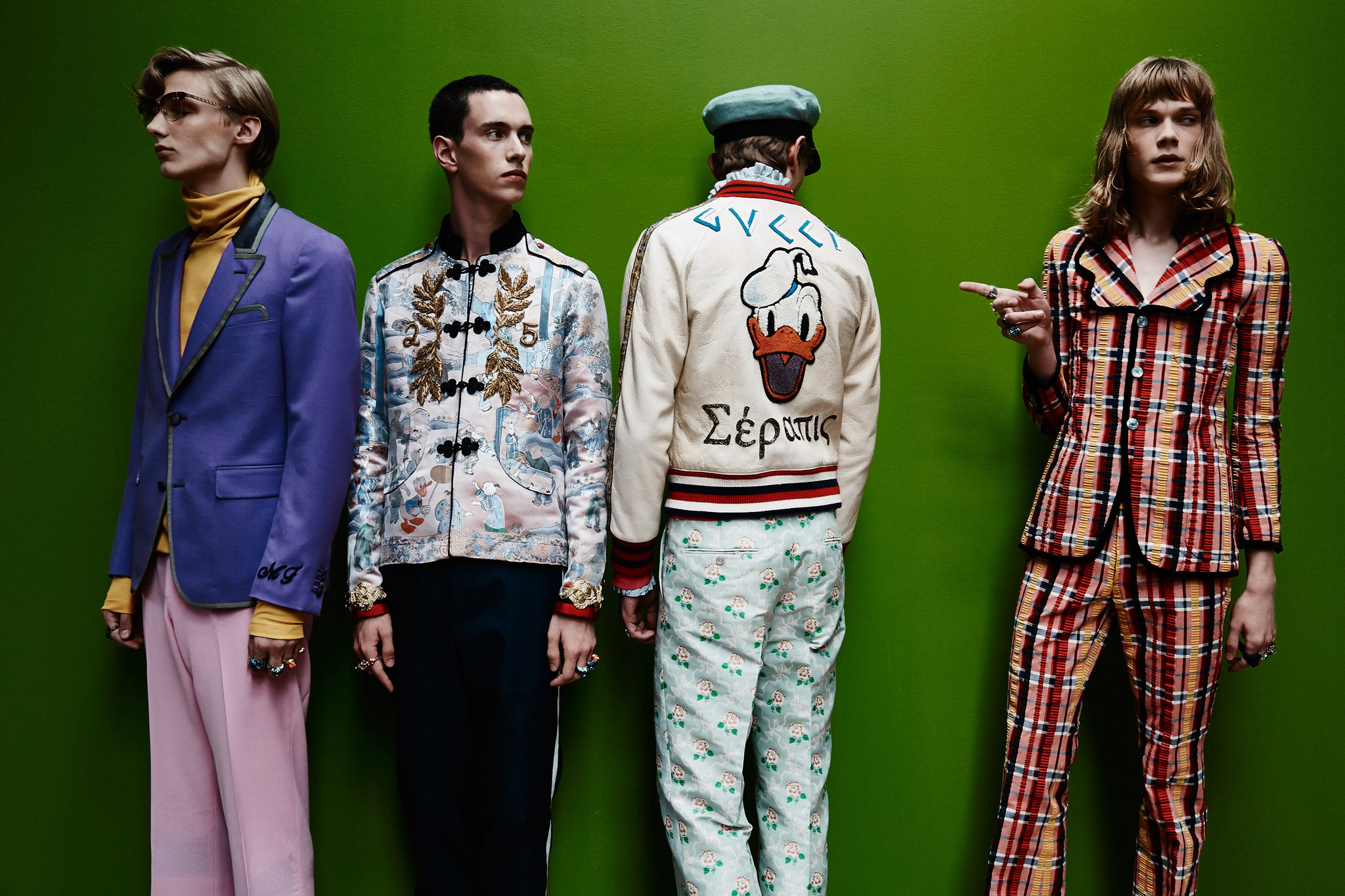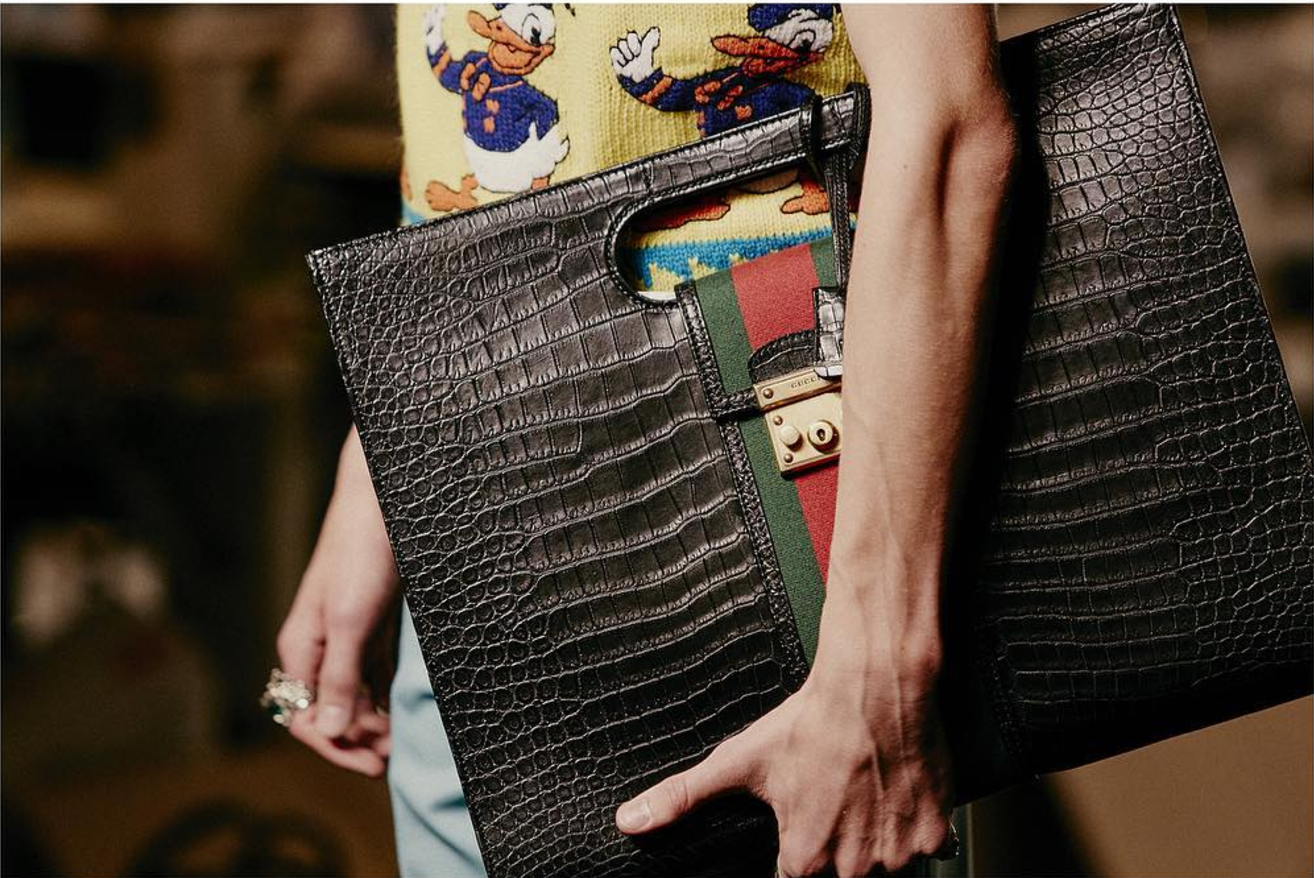 The Donald Duck© collection follows the path of many before, held between the world's first multinational mass media company and clothing or accessories brands, whether they are scheduled or not on Fashion Week calendars throughout the world. Toy Story in 2012, Coach and Vans, Comme des Garçons in 2011 and 2014, Uniqlo, Kenzo with The Jungle Book, Supreme, Stüssy: the Walt Disney Company has been working its magic on fashion for many years now. A process that can quickly sound weary and repetitive to an audience keen on creativity and change…