"Calvin Klein stands for reality."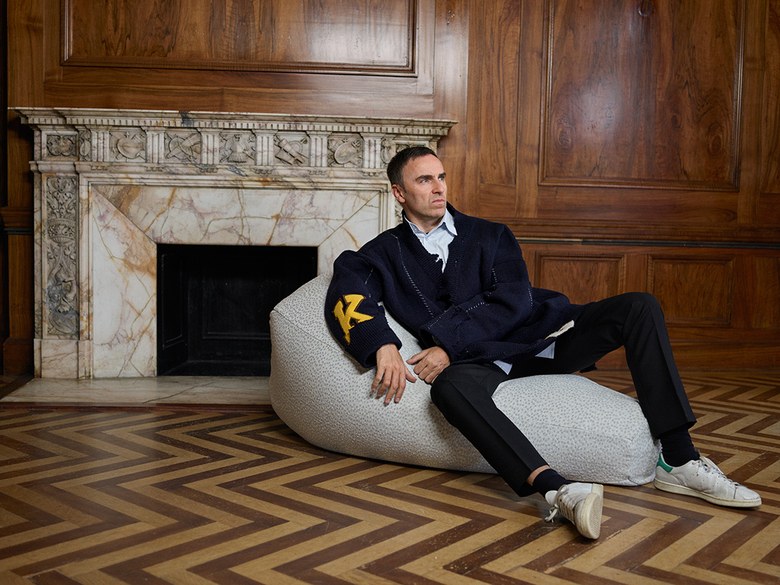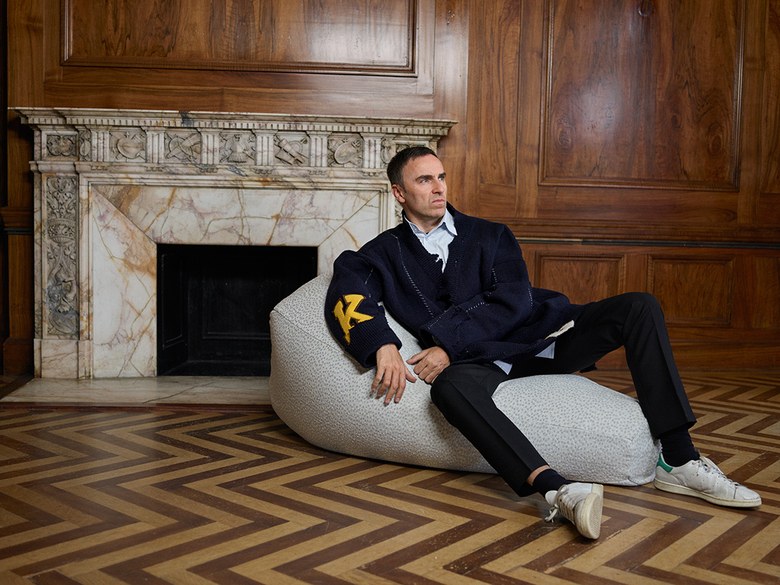 Raf Simons has recently got interviewed by Madeleine Luckel for Vogue and he touched on many subjects – from Calvin Klein to the difference between fashion and design. We have selected our favorite parts from the interview and you can read the whole feature here.
Raf Simons On:
Kvadrat
Kvadrat, a textile company that first collaborated with Raf Simons back in 2014, has just unveiled its new collection with the designer. Raf Simons studied industrial design and has a background in furniture creation.
"Fashion is so intense. Furniture had become something that I was always following, but I wasn't actively doing anything with it. Over the years, some requests had come in, but I thought this collaboration could be interesting because it does relate so much to what I do with fashion, and how we develop fabrics for the collections."
"I think Kvadrat has a very defined quality, a very defined style, and a very defined aesthetic. In the beginning, we were interested to see in what ways I could kind of create a small world within that larger world of theirs."
New Kvadrat collection
"This collection is based on the idea of pointillism, so it's very organic and it's quite different from the pieces that we've done together in the past. In a pointillist painting, you often have a landscape scene. [With these textiles], we've sort of taken a fragment of [one of those landscapes]. In my imagination, that fragment then becomes its own landscape, or an abstraction of a landscape."
Fantasy vs reality/ Calvin Klein vs Dior
"I think, at Calvin Klein, the brand stands so much for reality. I think it's so different from Dior in a way, and that Dior's so much more about fantasy."
Calvin Klein
"When I entered [Calvin] last summer, I was astonished at how [differently] people outside and inside the company saw the label, the brand, and the products. And of course, we couldn't talk to anybody or say anything [about our plans] until the first things were out. First, there was By Appointment, and you saw some confusion, but at the same time, interest. Then there was the show, which was in a completely new environment, with a completely different cast, and with a very different aesthetic from what had been shown there in the last decade. Then there was the Moonlight campaign. And suddenly everything became very clear."
Design vs fashion
"The design industry is very fragmented. I think everything comes together in a very unified way in fashion. It's just how it operates. You have the campaign, the fashion show, the clothes, the stores and how they look, so everything is very, very clear to the client. But in the design world, the system is so different. At a fashion brand, you have one creative director who has to set out one style, one identity, one environment, and one aesthetic to make the story very believable and very clear. And as the client, you either connect with it or you don't connect with it, but in design, I think it's much more complicated."