Photographed by Clot.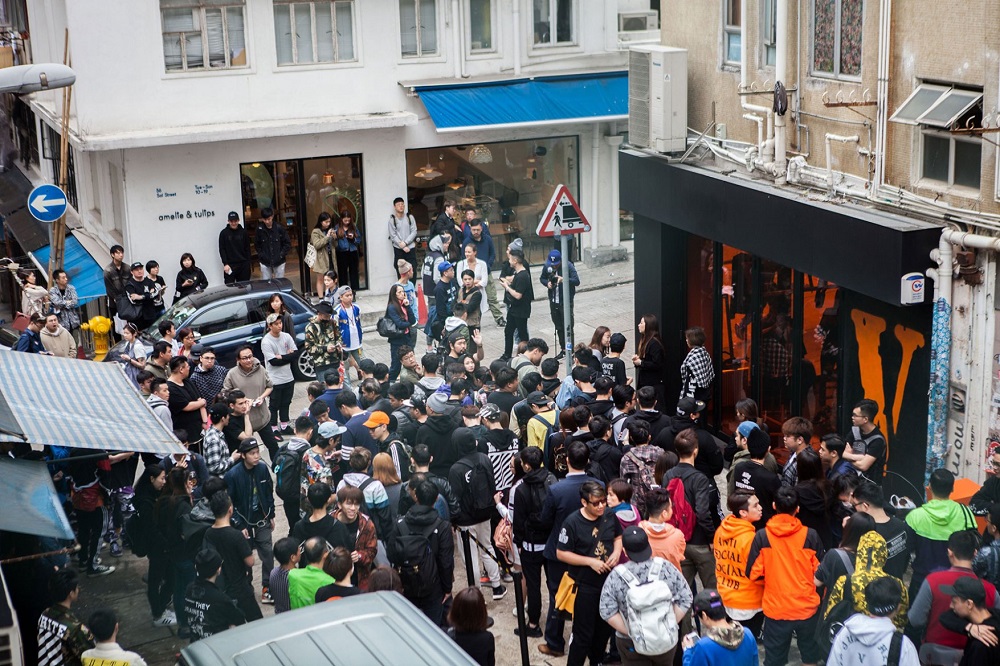 The latest Vlone pop-up shop took place in Hong Kong. As usual, fans could get Vlone logo T-shirts, hoodies,  VLONE x Nike Air Force 1 as well as tote bags. The pop-up shop looked very cool – the interior was all about contrasting black and orange colour scheme. The store was painted black and it read "Every Living Creative Dies Alone" on the walls.
See more pictures from the Vlone pop-up shop in Hong Kong below.