Retailing from approximately £465.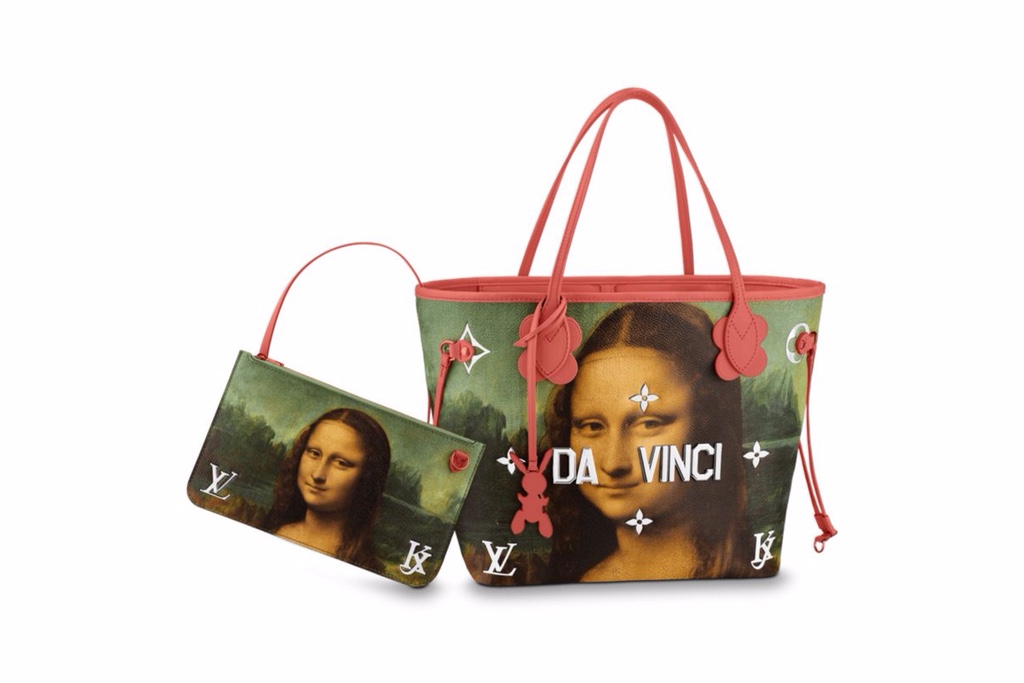 French luxury house Louis Vuitton has teamed with an American contemporary artist Jeff Koons for a collaborative collection called "Masters." Jeff Koons x Louis Vuitton "Masters" collection features premium leather goods (handbags, wallets) as well as key chains, shawls and silk squares decorated with five classic paintings created by Leonardo da Vinci, Vincent van Gogh, Peter Paul Rubens, Jean-Honoré Fragonard and Tiziano Vecelli (Titan). With museum attendance dropping all over the world, this project may be a good way to celebrate great artists and get people to talk about them and their inspiring work. We hope that this collection will help to educate young people and that they will now be able to immediately recognise Vincent van Gogh's "Wheat Field With Cypresses," Leonardo da Vinci's "Mona Lisa," "Young Girl Playing With Her Dog" by Jean-Honoré Fragonard and "The Tiger Hunt" by Peter Paul Rubens.
Jeff Koons said about the collection: "You're able to have a larger life with with more breadth to it. I would hope that when somebody walks down the street with this that what they're doing is, they are really celebrating humanity. I hope somebody that sees the bag can emotionally feel this connectivity. I believe that these bags are art."
You can watch the short promotional video for Jeff Koons x Louis Vuitton "Masters" collection above and watch the full interview with Jeff Koons for Louis Vuitton here.
The "Masters" collection is now available for purchase and you can get your favourite piece here.
See the full Jeff Koons x Louis Vuitton "Masters" collection below.