Toga Virilis Fall/Winter 2017 collection.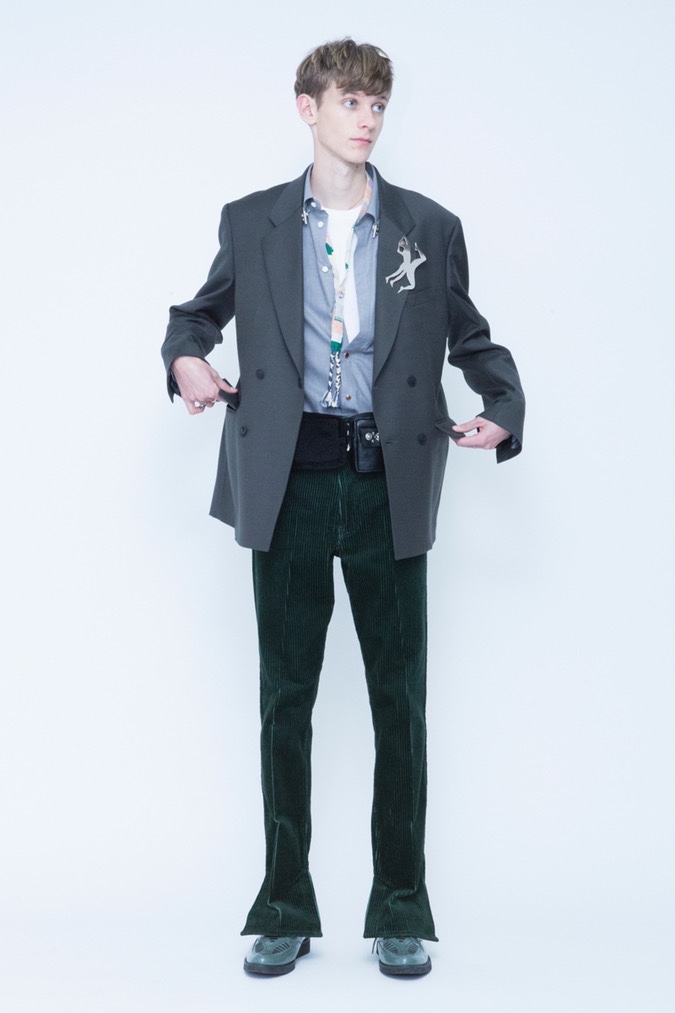 Toga Virilis is the line of Japanese designer Yasuko Furuta, and for Fall/Winter 2017, he has taken to a cowboy influence.
The collection is filled with over-sized pieces, twisted seams, layering and colour blocking. Furuta accessories the collection with a cowboy flair using fringed detailing, brooches, beads, tassels and belt bags with western buckles.
The colour scheme is very tame for this Fall/ Winter collection with muted tones of blues, greens and beiges making up panel jumpers, shirts, trousers, jackets and trench coats.
The styling for the collection is a perfect demonstration of the art of layering. Furuta shows us how he visualises his pieces being worn through the combination of colour, texture and fit.
Take a further look at the Toga Virilis Fall/Winter 2017 collection below.