Big Sean goes slick.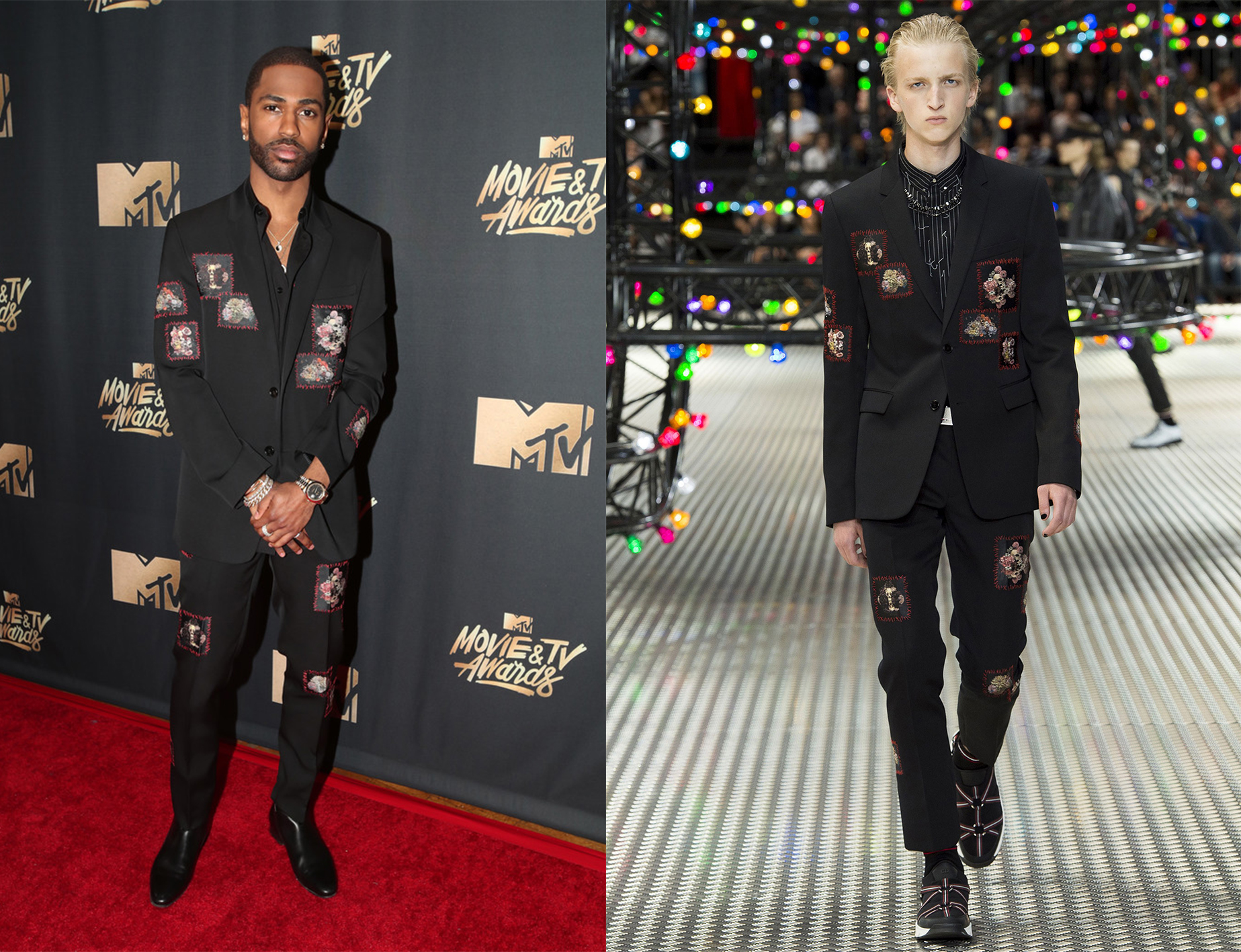 Rapper Big Sean ditched his colloquial neck-snapping gold chains and hedonistic finally-famous street gear Sunday night, trading it in for a Dior Homme Spring/Summer 2017 suit.
The Detroit MC arrived at the 2017 MTV Movie & TV Awards with girlfriend Jhene Aiko, where he performed a single from his latest album, "I Decided". He cruised through his set, clad in tattered light-washed denim, a red and white-striped long sleeve shirt and a red fitted cap, turned backwards. Sean performed atop an irradiate stage, windows projected against the podium where graphics played within their borders.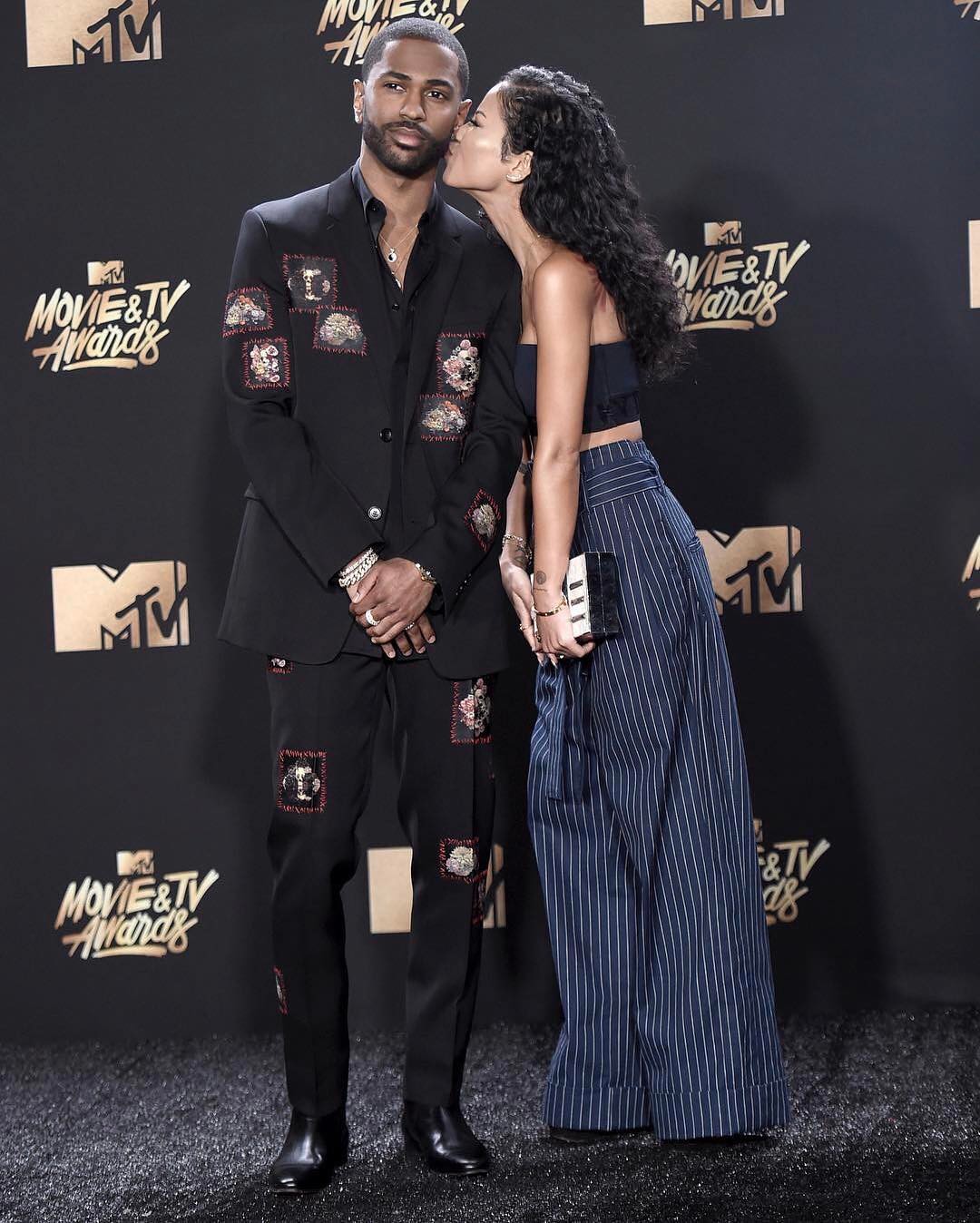 The performance presaged the release of Sean Don's music video for "Jump Out the Window", which you can view here.
Jump out the window. pic.twitter.com/dFMKO6Dqfx

— Sean Don (@BigSean) May 8, 2017