Gambino in Gucci.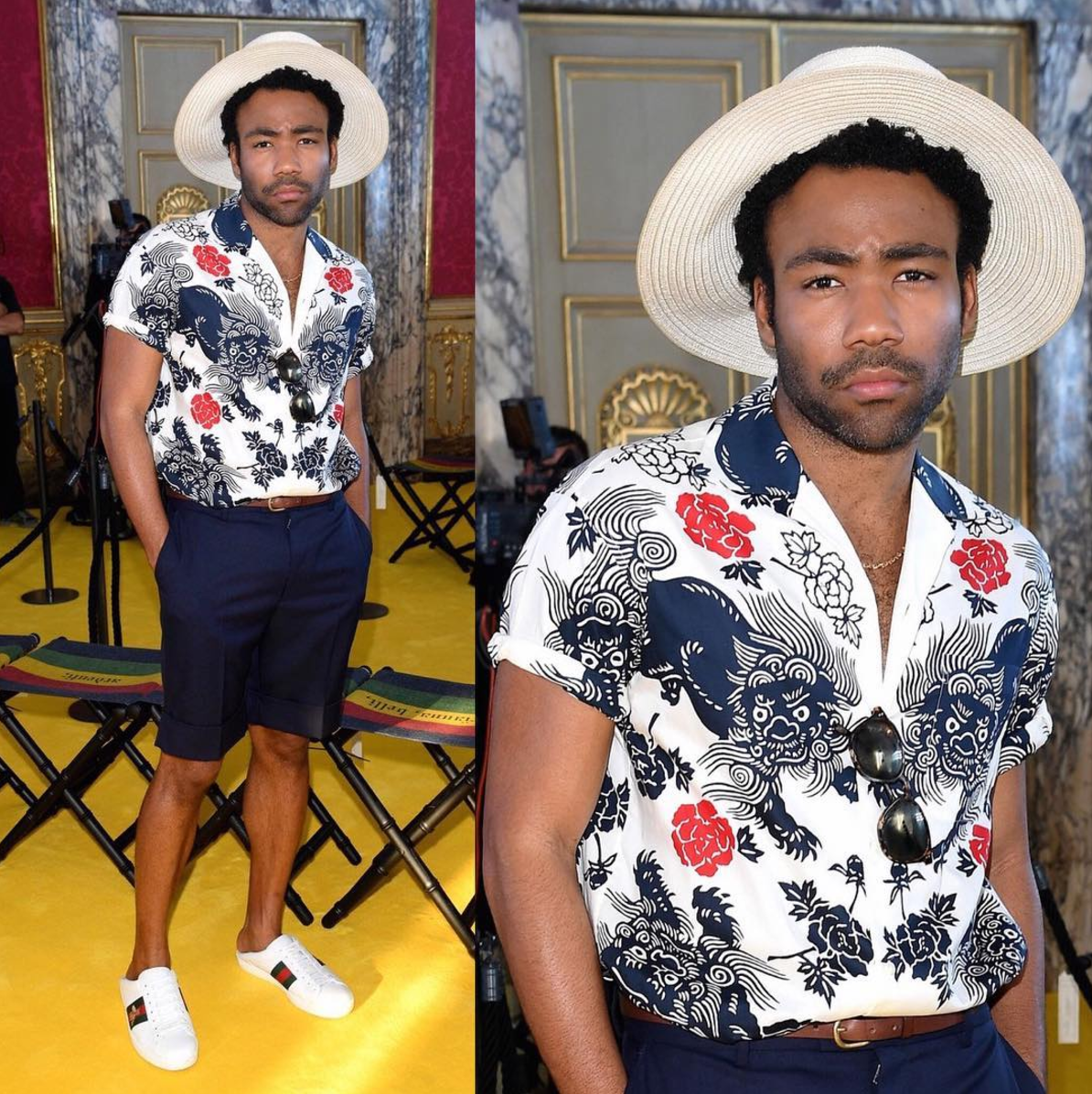 Childish Gambino attended the Gucci Cruise 2018 show in Florence wearing all things Gucci. He was spotted wearing a Gucci shirt, shorts and backless cut out white sneakers. He styled the look with summer vibes, wearing a wide brim beach fedora hat, giving us all summer look inspiration ahead of the holidays.
Check out the full Gucci Cruise 2018 collection here.
Get the look:
Gucci Ace low-top sneaker – Click here to buy.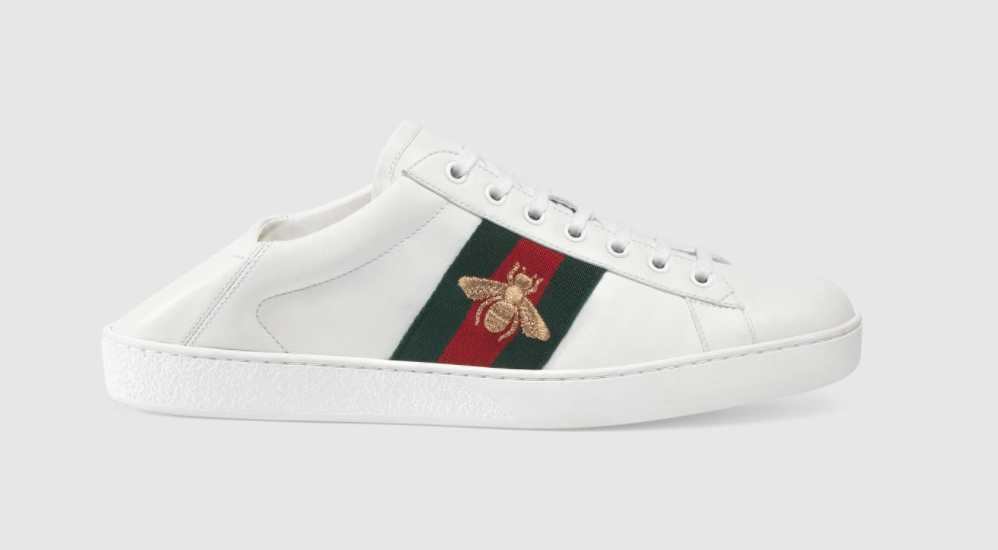 GUCCI Ace Embroidered Watersnake And Leather Sneakers – Click here to buy.