It's a Gucci Carpool karaoke kind of thing.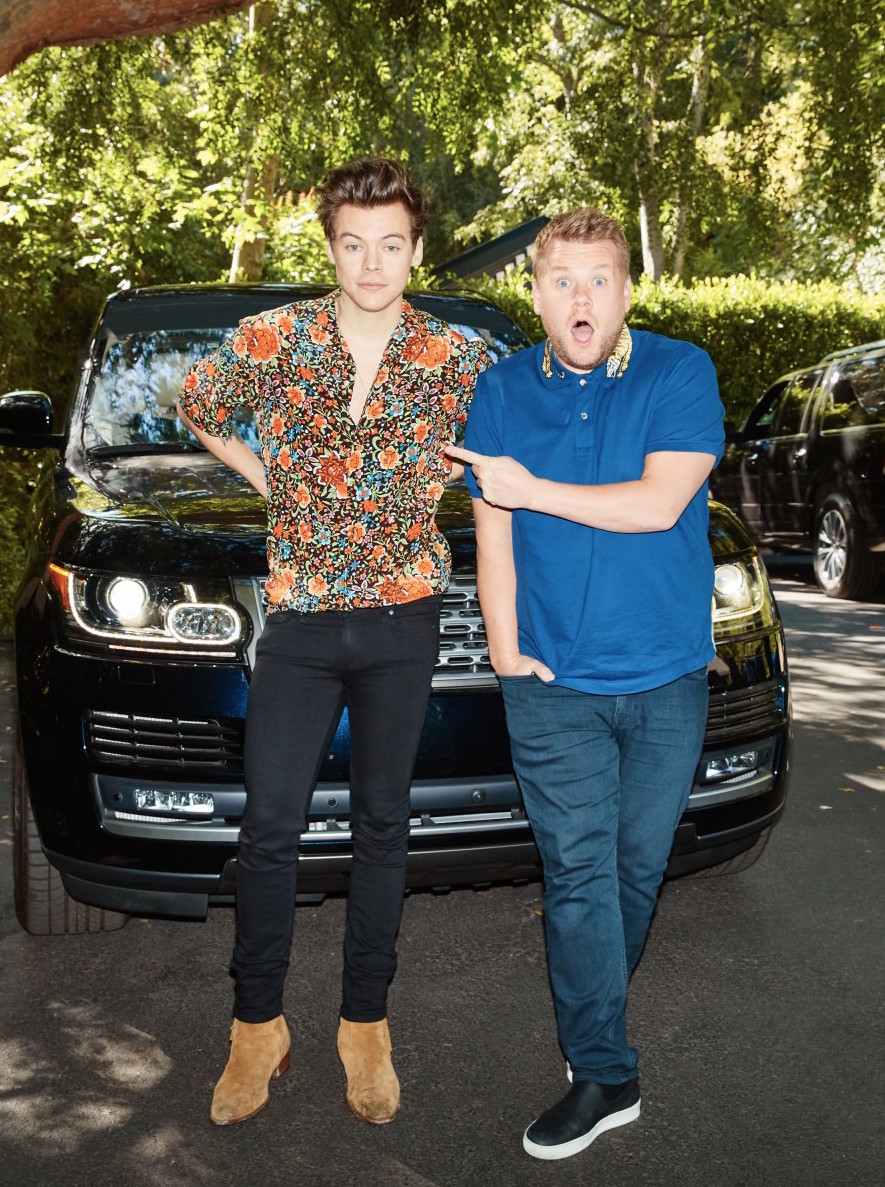 In James Corden's recent episode of Carpool Karaoke, he is joined by singer Harry Styles, and they are both kitted out in Gucci. Harry Styles wears the GUCCI orange floral print short sleeved shirt, made of 100% silk. The back of the shirt is detailed with a contrasting Bengal tiger print.
James Corden wears the Gucci slim-fit embroidered stretch cotton piqué polo shirt in blue. The polo shirt is finished off with a gold tiger print around the collar. 
Click here to shop the shirt.
Click here to shop the polo shirt.
Take a closer look at the pieces below.