Travis Scott & Kylie Jenner?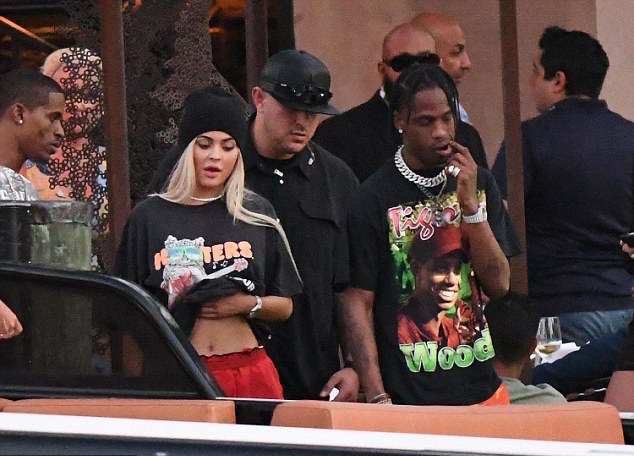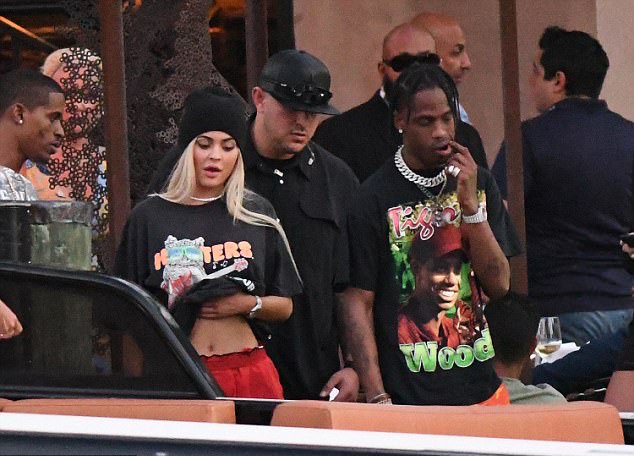 Travis Scott capped off his Rolling Loud Festival appearance by slipping out to Miami's River Yacht Club with rumoured girlfriend Kylie Jenner.
The Houston-born artist wore a vintage Tiger Woods tee, Rokit trooper camo pants, deadstock Air Jordan 4 "Lightning" sneakers and his signature heavy-handed accessorizing.
La Flame has been quite busy in the past month, producing and featured on tracks "Lens" with Frank Ocean and "Love Galore" with SZA. Just to plateau the hype, Scott was dropping hints last night that he may be on the verge of releasing new music. Last night, he took to social media to share a photo of himself, hanging halfway out of what appears to be a golf cart, dangling a Megaman action figure in front of his un-grilled teeth. He captioned the photo with two CD emojis and the word, "Soon."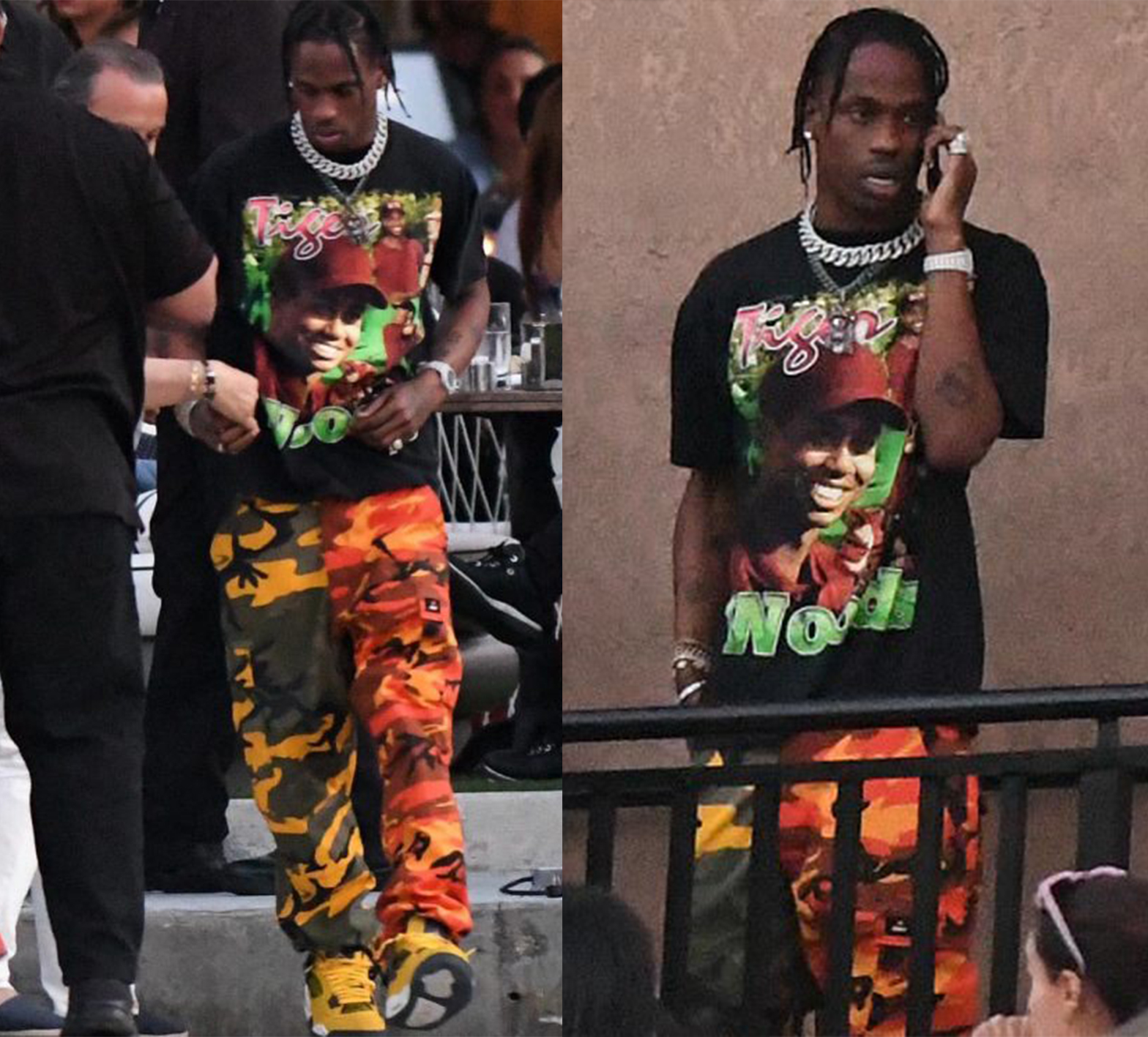 Get the look:
Vintage Tiger Woods tee (SOLD OUT) – Click here to buy.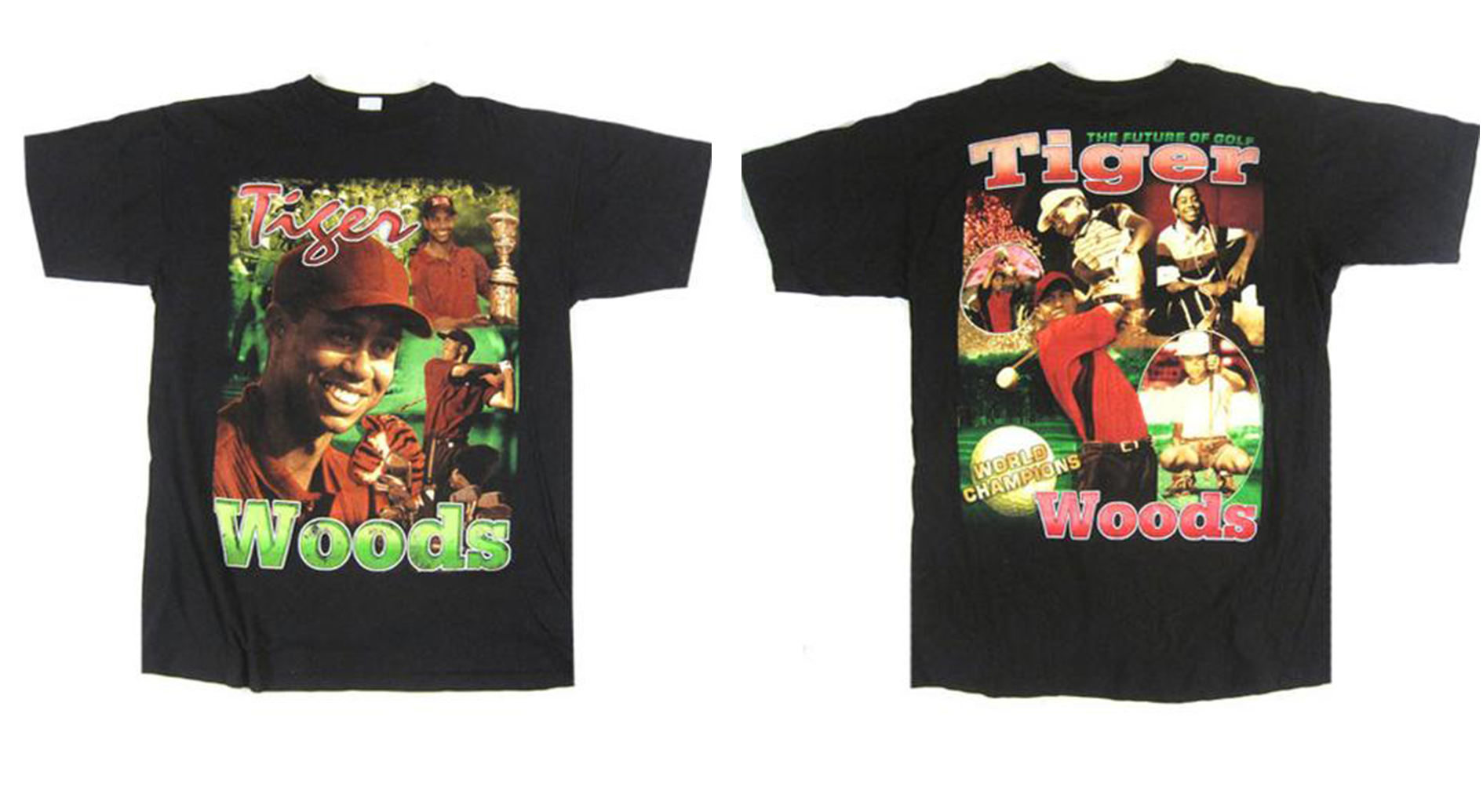 Rokit Trooper Camo Pants, $220 USD – Click here to buy.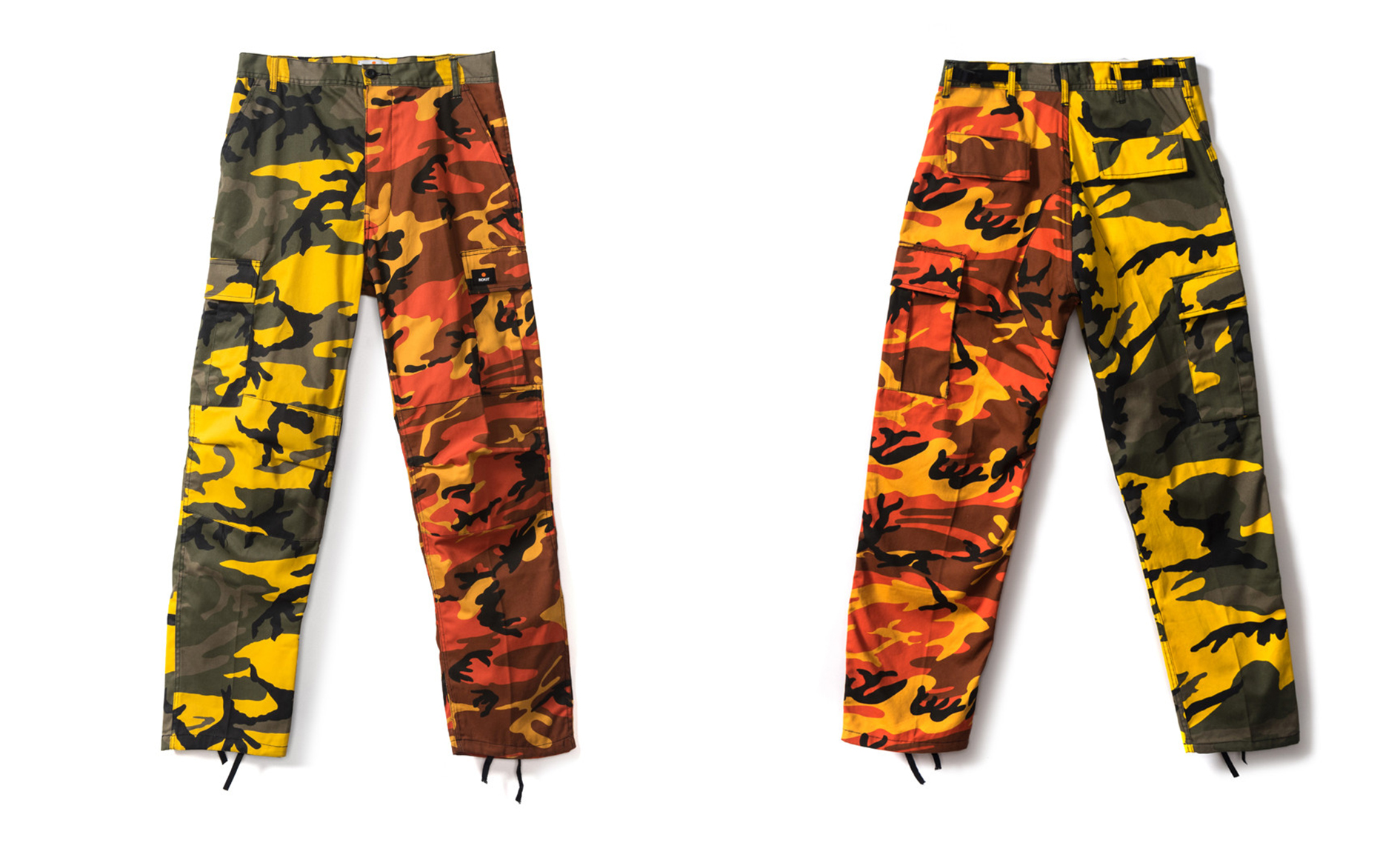 Air Jordan 4 "Lightning", $1,750 USD – Click here to buy.