Kentucky Fried Not-Just-Chicken.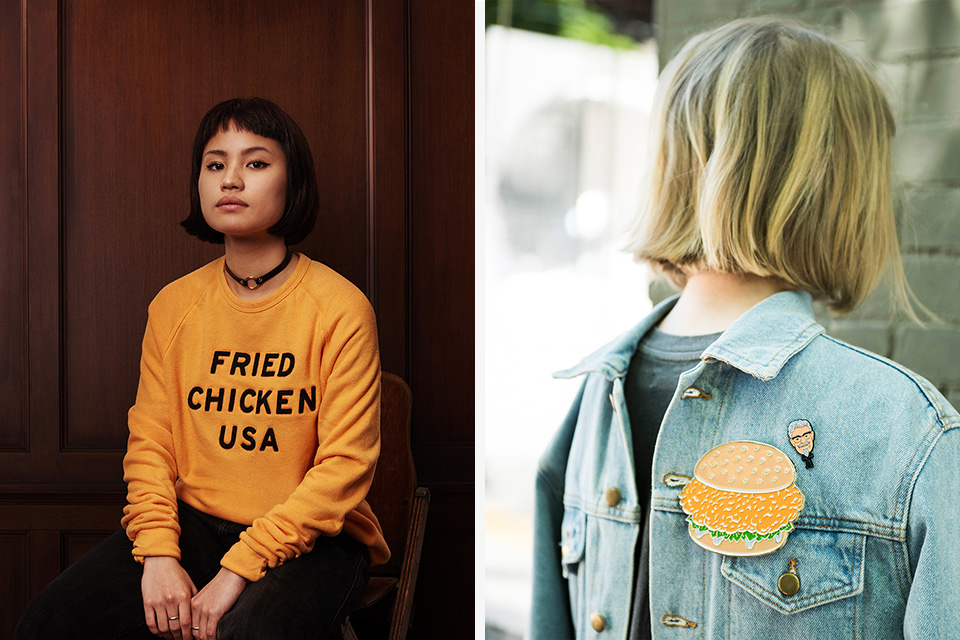 When you think of KFC, the words that come to mind typically range between "greasy" and "delicious".
Well now, you can add "fashion" into the mix.
KFC Limited just broke into the fashion industry with a collection of fast food garments. Leading the collection are "Fried Chicken USA" sweatshirts, fried chicken socks, and a $20,000 chicken sandwich made from a meteorite from outer space.
Check out the whole collection below, and let us know what you think.