The orange hockey jersey, our favourite item from the selection.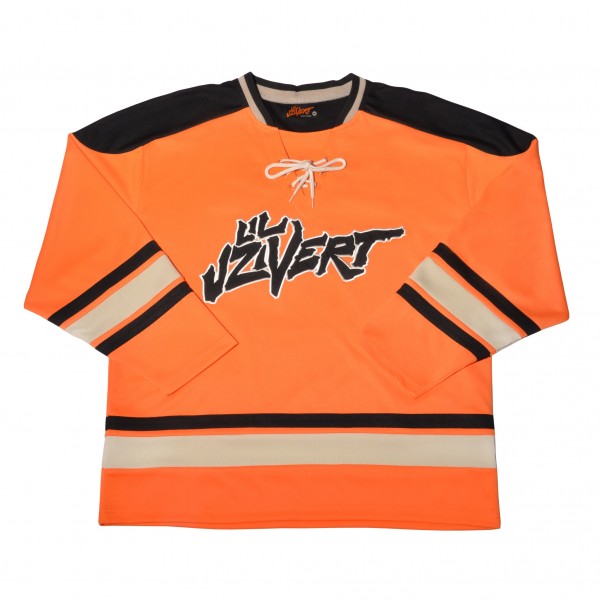 Lil Uzi Vert has released a bunch of new merch to follow up his debut album that he dropped back in August, and there are some pieces that you should definitely have on your radar.
As for the collection, the highlight for us is the orange hockey jersey, with the black satin jacket coming in at a close second. These items are our favourite as they are the most striking, with the rest of the pieces appearing to be more minimalist in order to draw attention to the raw message or image on the apparel.
With all his merch being modestly priced between $25 and $75 you should seriously consider getting your hands on some items by clicking the button below!
Click Here
To view all the items Lil Uzi Vert has up for sale, look below.