The Winter A.F./1.3 Primeknit "WHITE".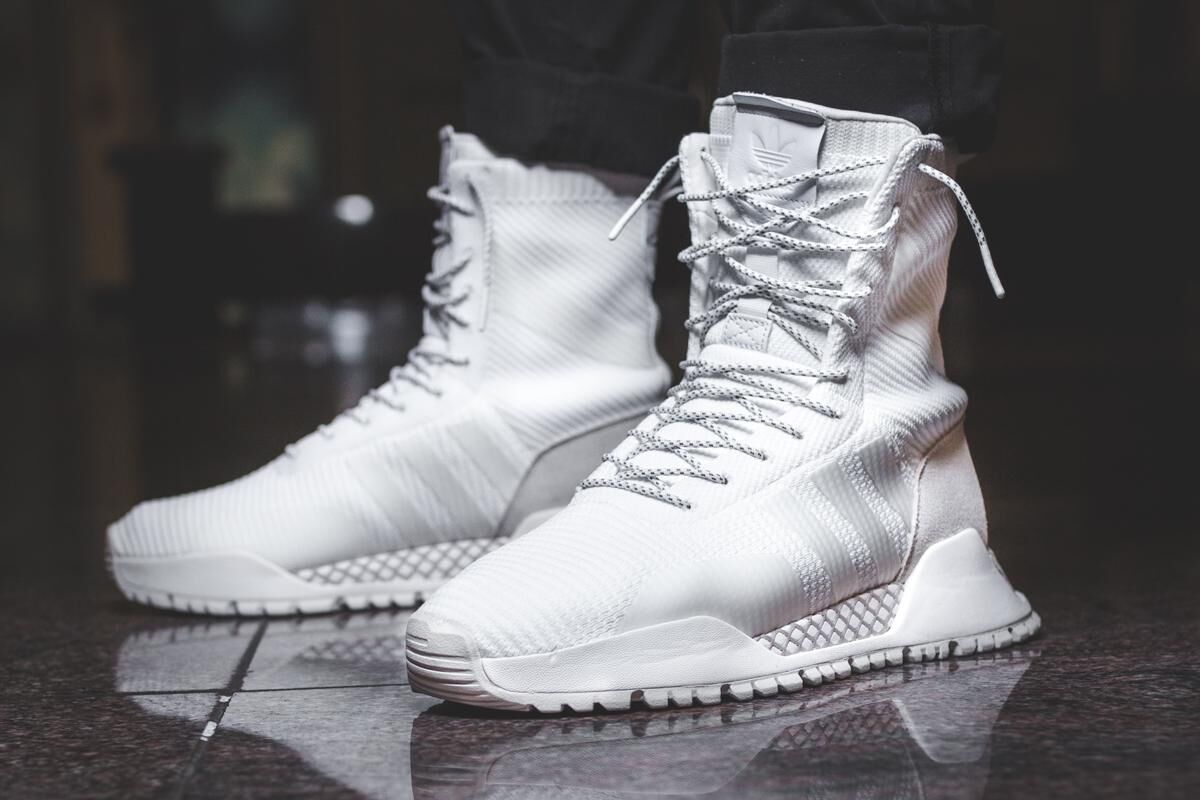 As we move closer and closer to winter our footwear options tend to become more and more limited, with functionality taking priority over aesthetes. However, the sneaker-boot market has our back, and there is no doubt that Nike has been at the forefront of the trend. Well, now we might see Adidas giving Nike a run for their money with the upcoming release of the Winter A.F./1.3 Primeknit.
The shoe has similarities to their vintage running models such as the Dellinger webbing on the midsole and traditional Three Stripe branding on the upper of the shoe. However, with this aside, the sneaker is venturing into new territory for Adidas with the shoe's bold extra-high cut being treated with a water-resistant coating so the built-in Primeknit will keep your feet dry all day. As for colourways, the sneaker will come in white and black and you can view the piece in either colour below.
The shoe will become available on the 19th of October and you can purchase it from the website below.
Click Here