Take your first look at Palace's indoor skatepark.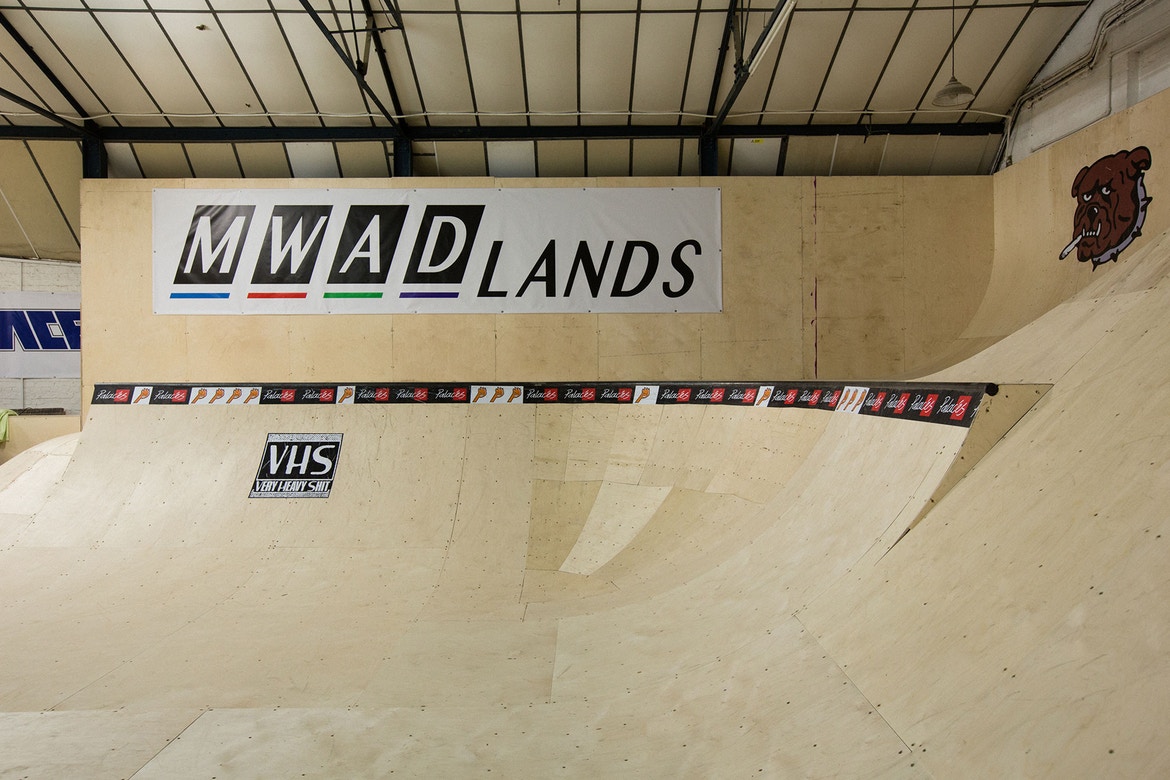 It seems like just yesterday we found out that Palace had plans on opening their own South London based skatepark, and that's why it's surprising that today we have detailed pictures giving us a great idea of the entire layout.
The MWADLANDS indoor skatepark has been constructed using wood only, and features, a bowl, plenty of kickers, a fairly steep pyramid and numerous bench-height ledges. However, rather controversially, from what we can see in the images the setup doesn't include any rails whatsoever, having said that it doesn't seem to have dampened anyone's enthusiasm when it comes to getting themselves and their board down to the park.
As for the launch date, it's set to open its doors on the 25th of October at 2 p.m in style, with special-edition Ciroc x Palace bottles available at the venue.