Talks Hip Hop, 50 Cent, and rapping since school days
Rapping between the ages of 8 and 10 years old, Young T & Bugsey hit the studio when they were 15 years old, rapping in their school clothes. Big fans of 50 Cent, Hip Hop has always been a huge inspiration towards their music. We at PAUSE sat down with them both to discuss how they both met, The difference between Grime and Hip Hop music plus whether they prefer festivals or Carnival.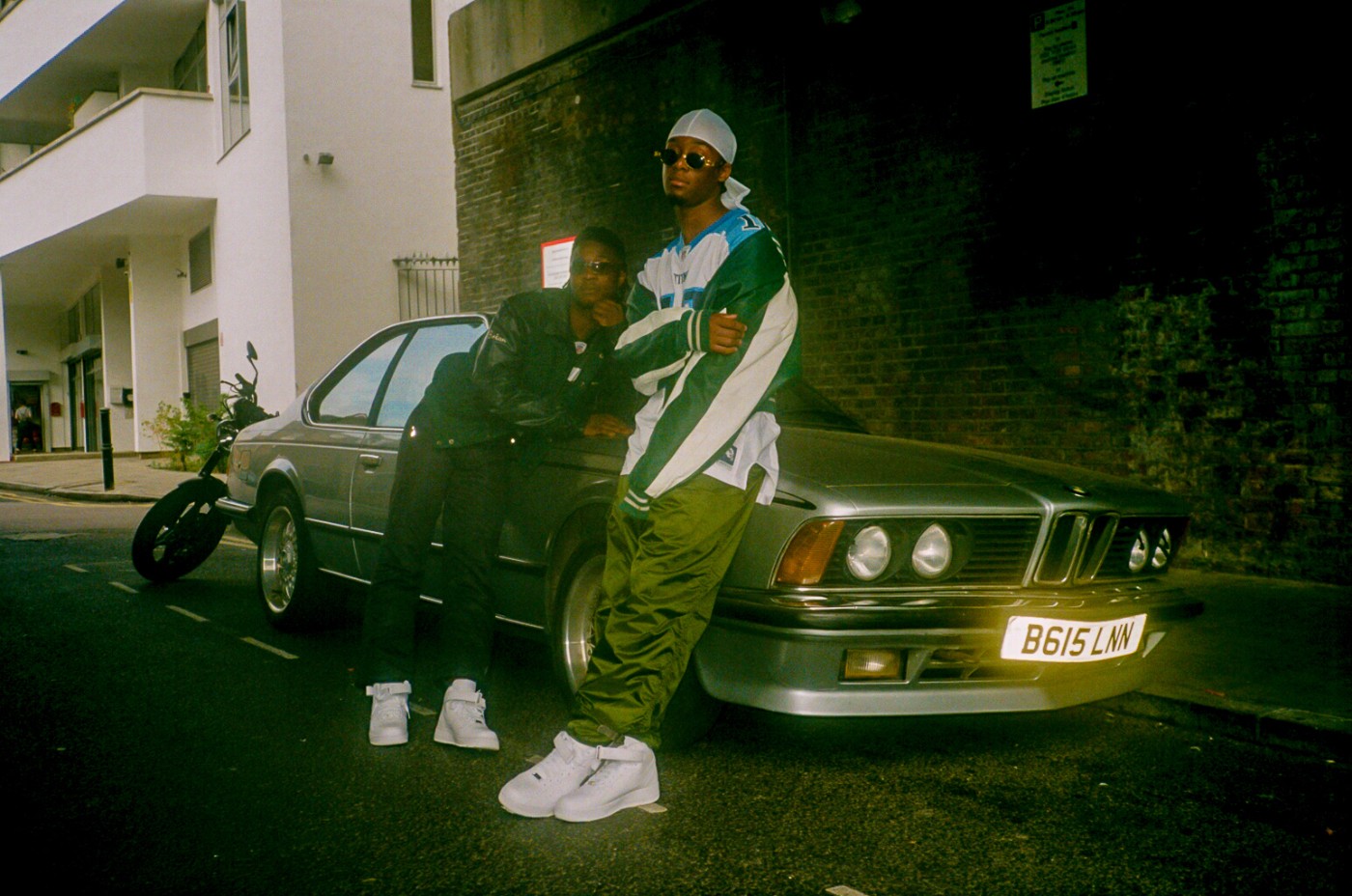 Bugsey; Jacket & Top: Rokit Vintage, Trousers: Stylists own, Trainers: Nike @ Schuh  Young T; Outfit: Rokit Vintage, Trainers: Nike @ Schuh
How did you get your names 'Young T & Bugsey'?
Young T: Someone gave me it when I first started rapping, my cousins best friend he gave me the name. My second name is Tucker, so he just gave me the name and ran with it. I didn't really think much of it.
How old were you?
Young T: Primary school, so probably… Year 4 so about 8/9 years old. I've always had a passion for music since I was young.
Bugsey: I got the Bugsey ting [thing] from a film but the version I watched was the kid's version; people when they were kids. I just really liked it and I just took that and added the 'e' in it. I watched the film in Primary school,
and how old were you?
Bugsey: year 5 or 6 (around 10 years old).
How did you two meet?
Both: Mutual friends.
Bugsey: We've had the same mutual friends since year 7. I'm originally from London and I moved to Nottingham in year 7 so since year 7 we had the same mutual friends but never actually met until year 10 or 11. We always knew about each other from that same person and that's how we met.
What kicked off your career? How did Young T & Bugsey come together in music?
Young T: There was a group of friends and on the way home from school we all have to go through the city centre no matter what school you came from and more than likely you'd have to take 2 buses. During those times we would meet other people from different schools or whatever and make friends with people who did whatever. Luckily there was a group of people who did music and we just gelled together, even after school we would go to the studio like 8 or 9 of us.
How old were you when you started going studio?
Young T: We were probably about 15, just in school, our GCSE's just started. Some people wouldn't even be able to come to the studio, we'd go after school still in our school clothes.
How did you find the connection to start going studio at 15 years old?
Bugsey: This community had a community centre and it was run by Trev and Nick, Nick is the producer and Trev is the big boss who owns it. It's been there for over 20 years, it's a proper establishment, like a youth centre but it's got a studio, but its linked with the government, cause usually they get closed down, like all the London Youth Centres get closed down, but luckily we still had that in Nots [Nottingham]. That was a studio anyone used to go to, it was free, we got mentored, taught by XYZ. You just had to grow yourself. Youth clubs used to be all over the country but the government cut it down but luckily the one in Nottingham is still running and doing its ting [thing].
Who are your musical influences?
Bugsey: For me, it's more old school guys 50 Cent and that.
Young T: The early 2000's era like Snoop Dogg, 50 Cent, Pharrell, Ja Rule…
Bugsey: Even the ladies, my mum had me when she was 19 so she was passing me down her R&B CD's, she even gave me a Snoop Dogg CD! The actual disk, a hard copy! It was Doggy Style, I know every word to that album!
Tell us about your single 4×4.
Bugsey: That's our latest single, like the actual vehicle. That's what 4×4 means, like a Jeep. That's our follow up to Gangland. It's a nice song, inspirational type of thing. Not sad or storytellers, it's like from here to here, from rags to riches kinda [kind of] thing, inspiration kind of thing. In the verses, we talk a bit more about ourselves as people and give you a bit more of a background, you get to know us a bit more. We're feeding it into people as we're going on and dropping our songs, you get to know us more, we're more connected. You get to know our story more.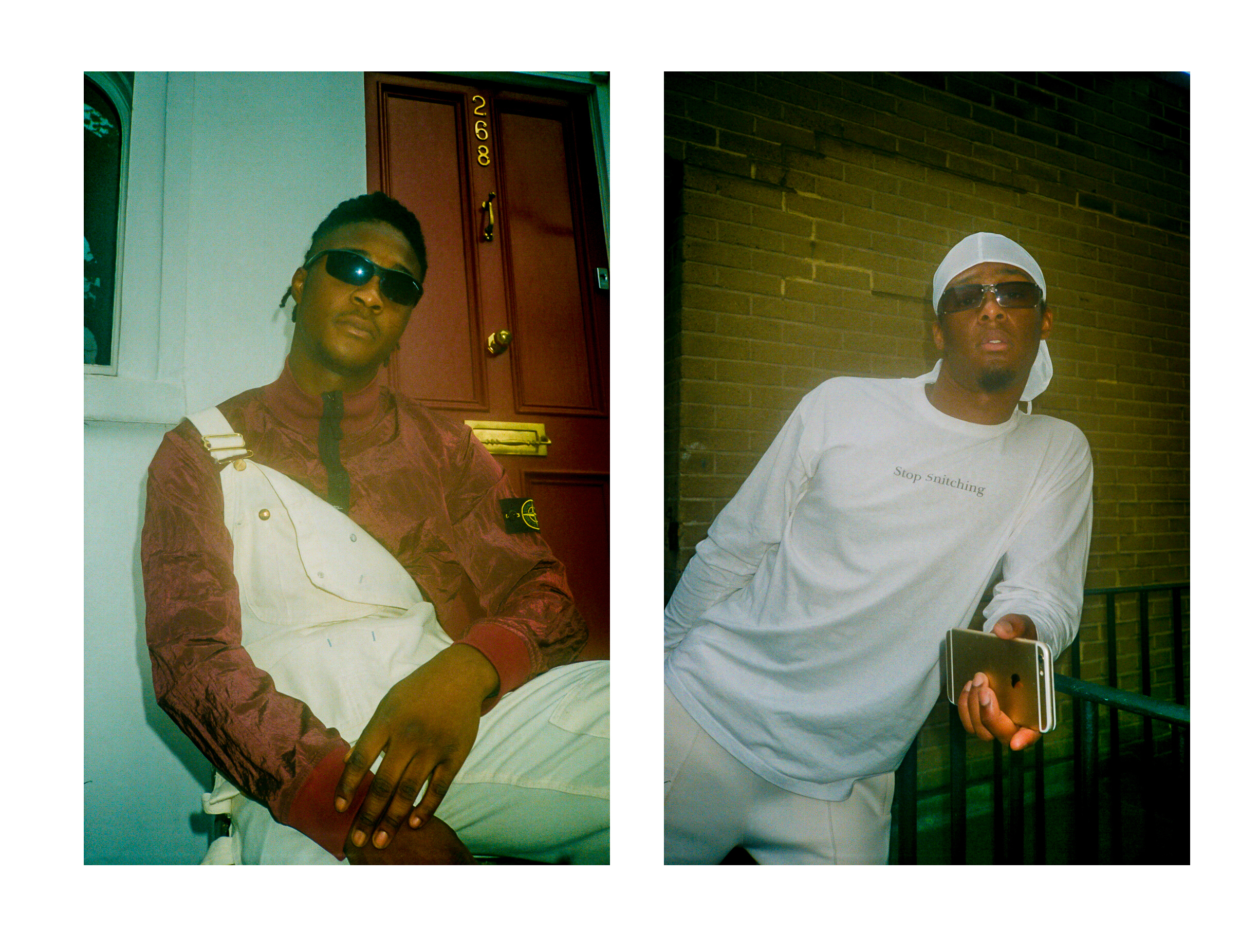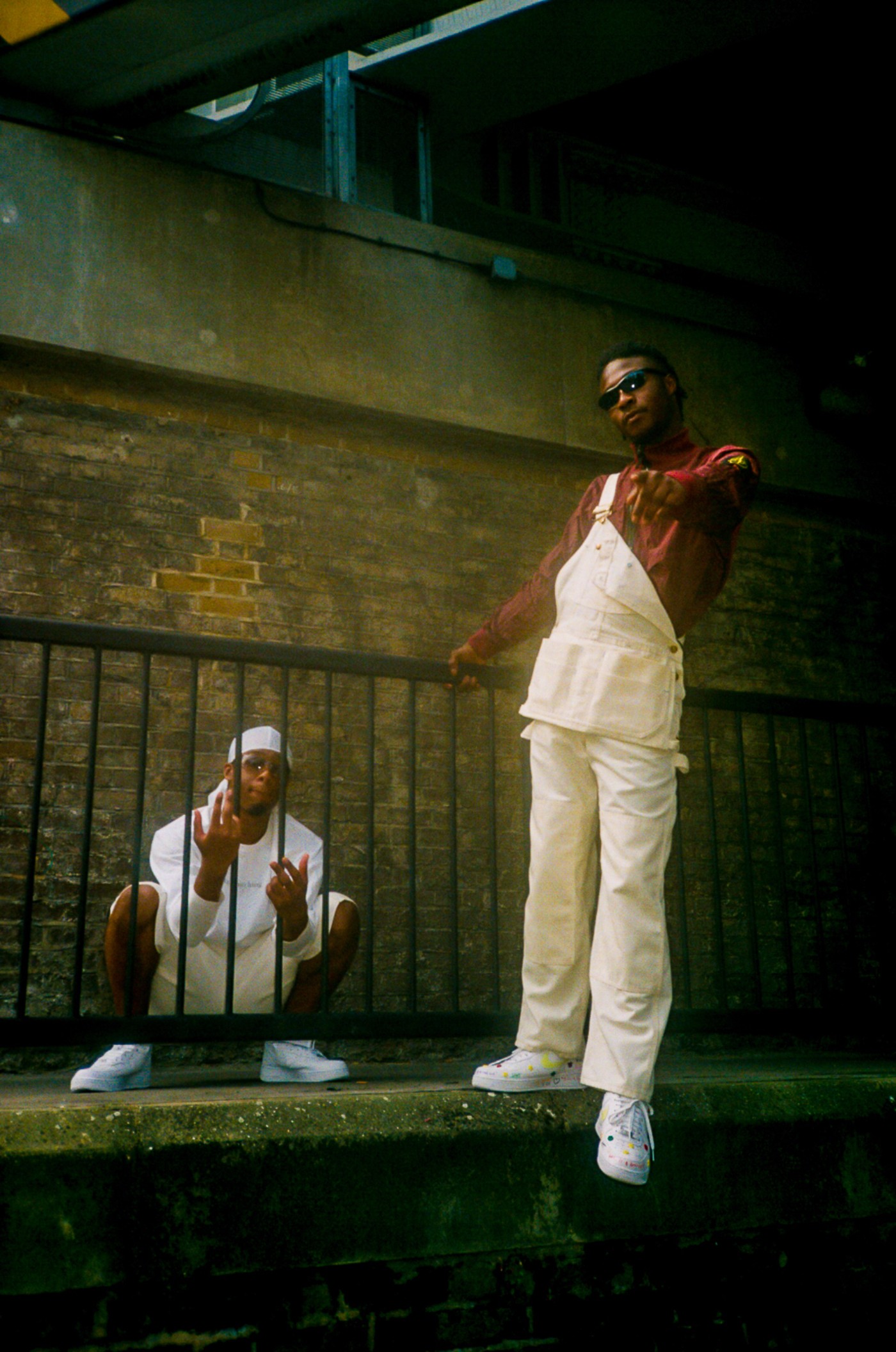 We saw you play some festivals this summer, how did that go? Which one was your favourite?
Bugsey: Wireless! That was our first ever festival. Brighton Festival is more of an artist industry kind of thing but Wireless is the public and that was amazing. That was one of our favourite ones. Leeds may be my favourite one though, we played Leeds on the Friday and Reading on the Saturday. Drake came out at Reading [with Giggs], I was watching it and I was gassed!
Young T: So far to date Leeds or Reading, we can do crowd surfing and stuff and we owned the stage a bit more, played a bit more, had a bit more fun. Wireless was our first one so we still were doing our thing but it's a bigger stage so we still had to be cautious whilst having fun.
Bugsey: We were in our zone, our element.
How would you each describe your style?
Bugsey: Saucy, flavour. Fun though, that's very important.
Would you rather Nike or Adidas?
Both: Nike, straight away.
High street or high end?
Bugsey: I'm not gonna [going] bank out unless it's a special occasion – I'm not doing that. I'll go to my Topman or H&M and still style it!
Carnival or festival?
Young T: Carnival
Bugsey: Festival. I like being in the crowd, being with the people.
Young T: For me, Wireless felt like a Carnival.
Bugsey: Wireless was so sick.
What about Lovebox?
Young T: Lovebox was alright, we went Lovebox aswell but it wasn't crazy.
Young T: Festivals are nice but wireless to me felt like a carnival.
Wireless has changed though, for a lot of people living in London say it has changed, Some people say they prefer Lovebox? Do you agree?
Bugsey: For real? nah Wireless man.
Bugsey: The reason why I say festival is that carnival can feel a bit too much, it's cool for a little bit but for the whole day is too much, whereas at festivals it's a mixture, it can have a carnival atmosphere but the music is lit and everyone including artist is having more fun. So yeah, I like festivals more.
Young T: Wireless felt like a carnival for me personally, but Lovebox felt a bit too much like… "festival! glitter!" and all that, but that's not my vibe, I need that in moderation.
Grime or Hip Hop?
Both: Hip-Hop.
Young T: Grime is cool but it originated from Hip Hop.
Bugsey: I like Grime, it's cool and I like what it's doing now, more people take it seriously and it's a proper, proper ting [thing] now. But it's still gonna [going to] be rap and Hip Hop, there are so many classic rap and Hip-Hop songs. Whereas they aren't as many in Grime.
Young T: Grime hasn't been here that long.
Bugsey: Yeah but the classical Grime songs tend to be clashes, you're going at another rapper.
Young T: I think we still have to look at the time, it's still fresh. Some of Biggie's best songs are when he's freestyling on the block you know? That's a classic in Hip Hop. Run DMC freestyling, that's classic, that'll go down in history. Give them more time to get there and get those records.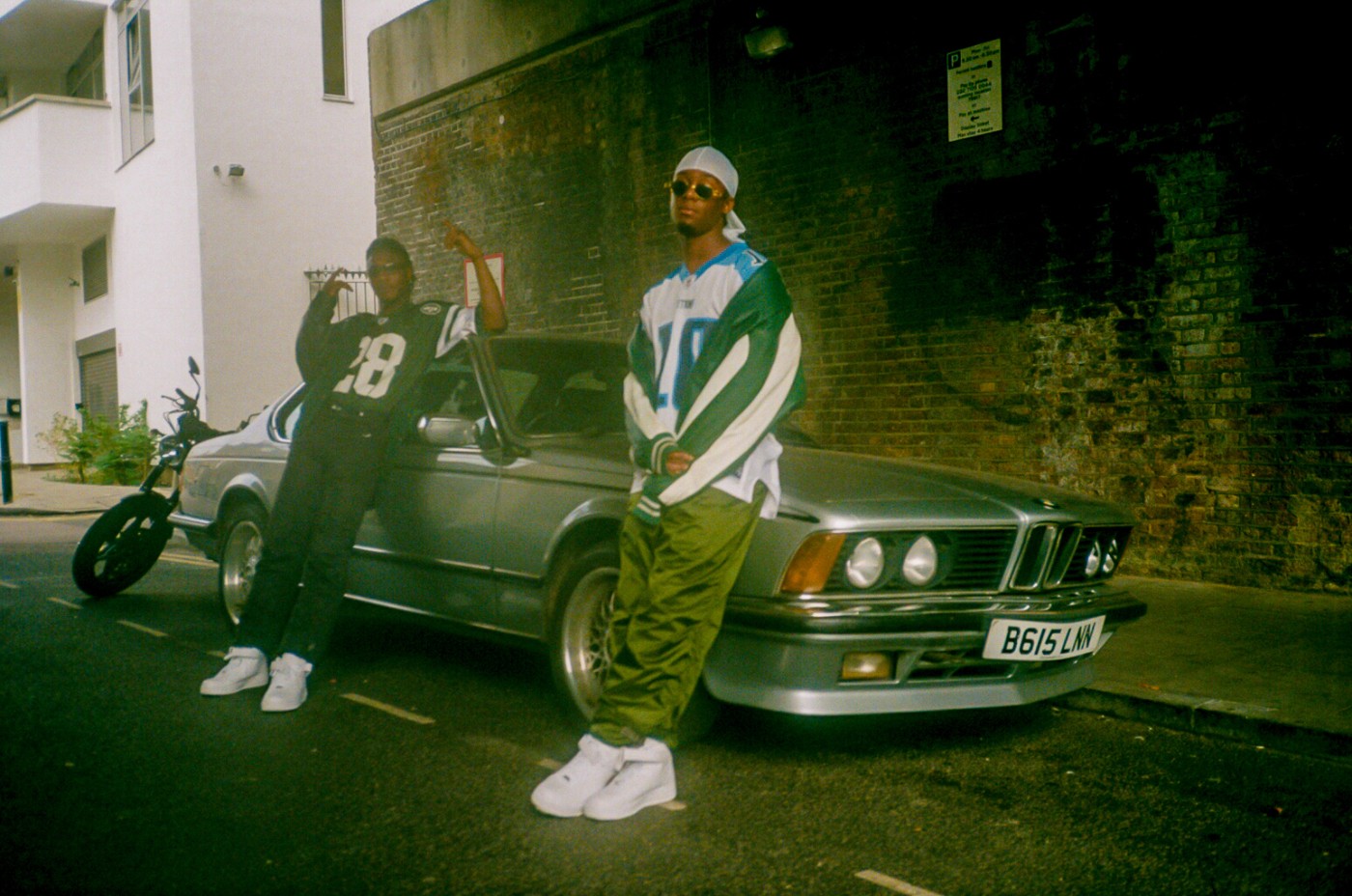 Who's your favourite 90s / early 2000s rapper?
Both: 50 Cent. When I was a kid, 50 cent was the real guy. G-Unit was the ting [thing]. Even the G-Unit Reebok creps [sneakers], they were the ting [thing]. The tank tops. 50 was different. He was advanced, so advanced. That's what 50 was on man, 50 was proper.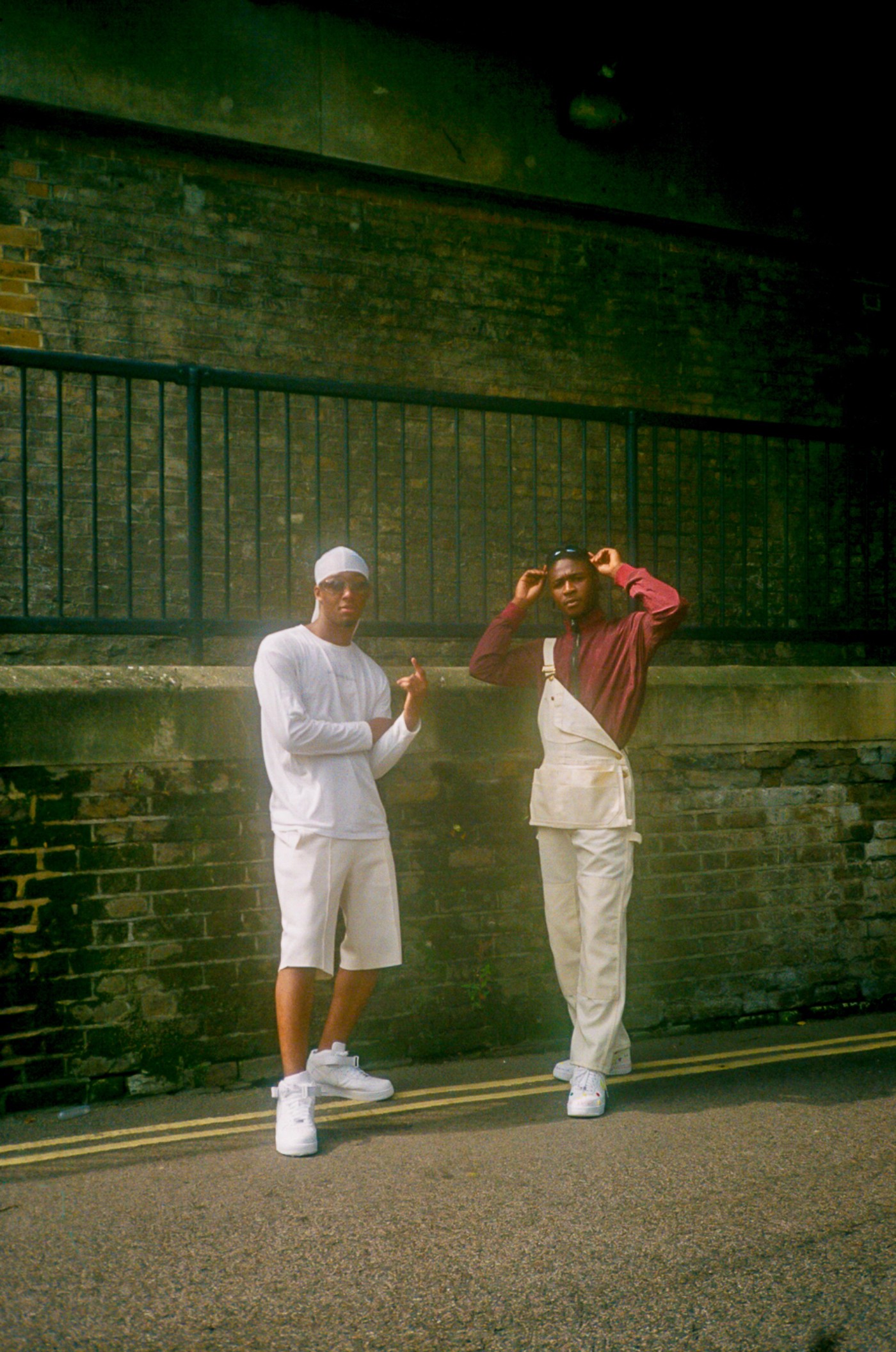 What have you got in store for the rest of the year?
Young T: More songs.
Bugsey: New songs, new beats, new singles. Probably drop 2 more singles before the end of the year. Everyone wants a tape, a project. When the demand is right, when everyone really wants it, we'll give them a tape. We're just building up right now.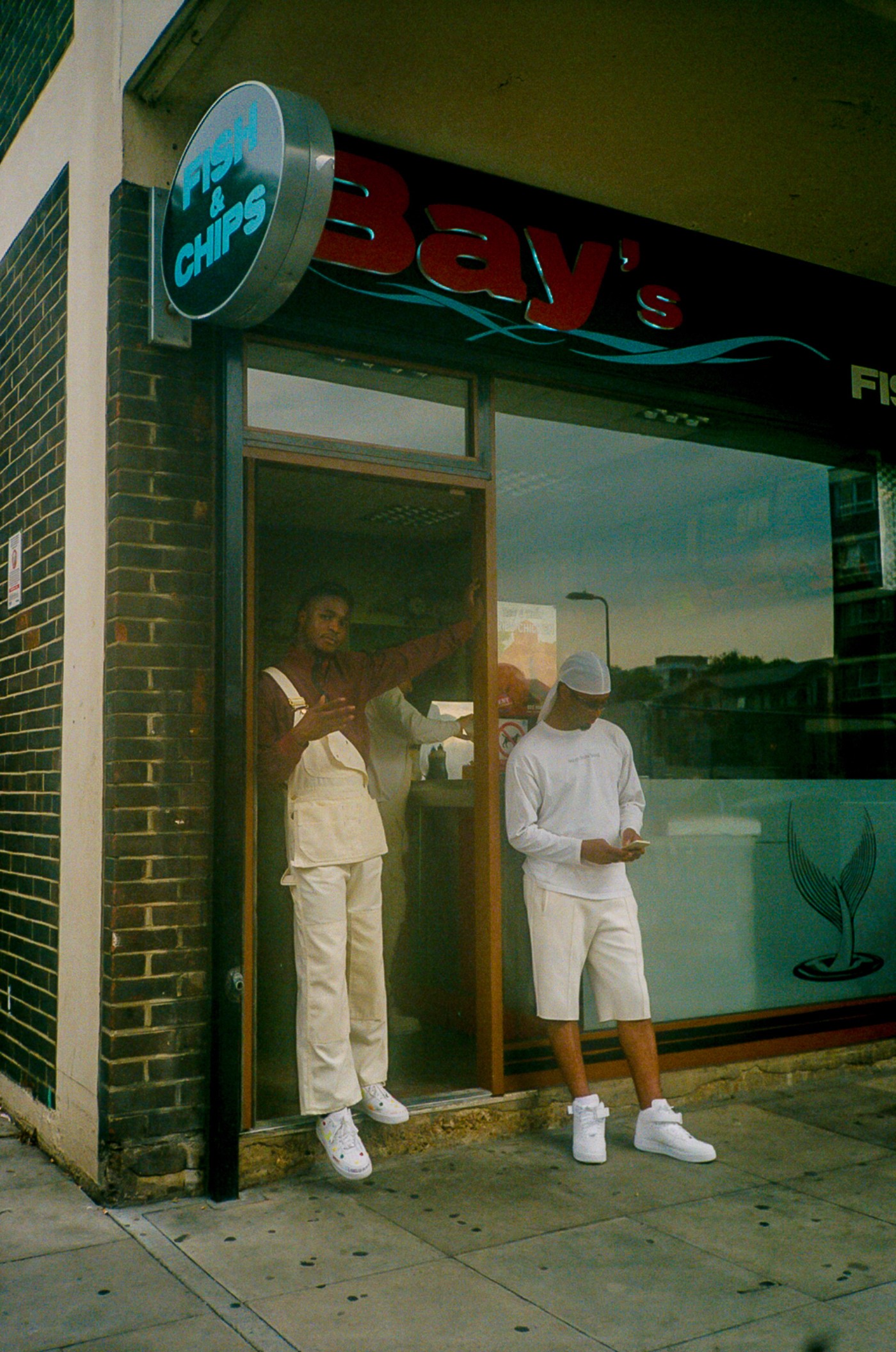 Young T; Durag: Stylist's Own, Sunglasses: D&G, Top: Stop Snitching Clothing, Shorts: All Saints, Trainers: Nike @ Schuh Bugsey; Sunglasses: Rokit Vintage, Jacket: Stone Island, Dungarees: Rokit Vintage, Trainers: Artist's Own