Chris Brown in VLONE, OFF-WHITE x Air Jordan 1 and Black Eye Patch.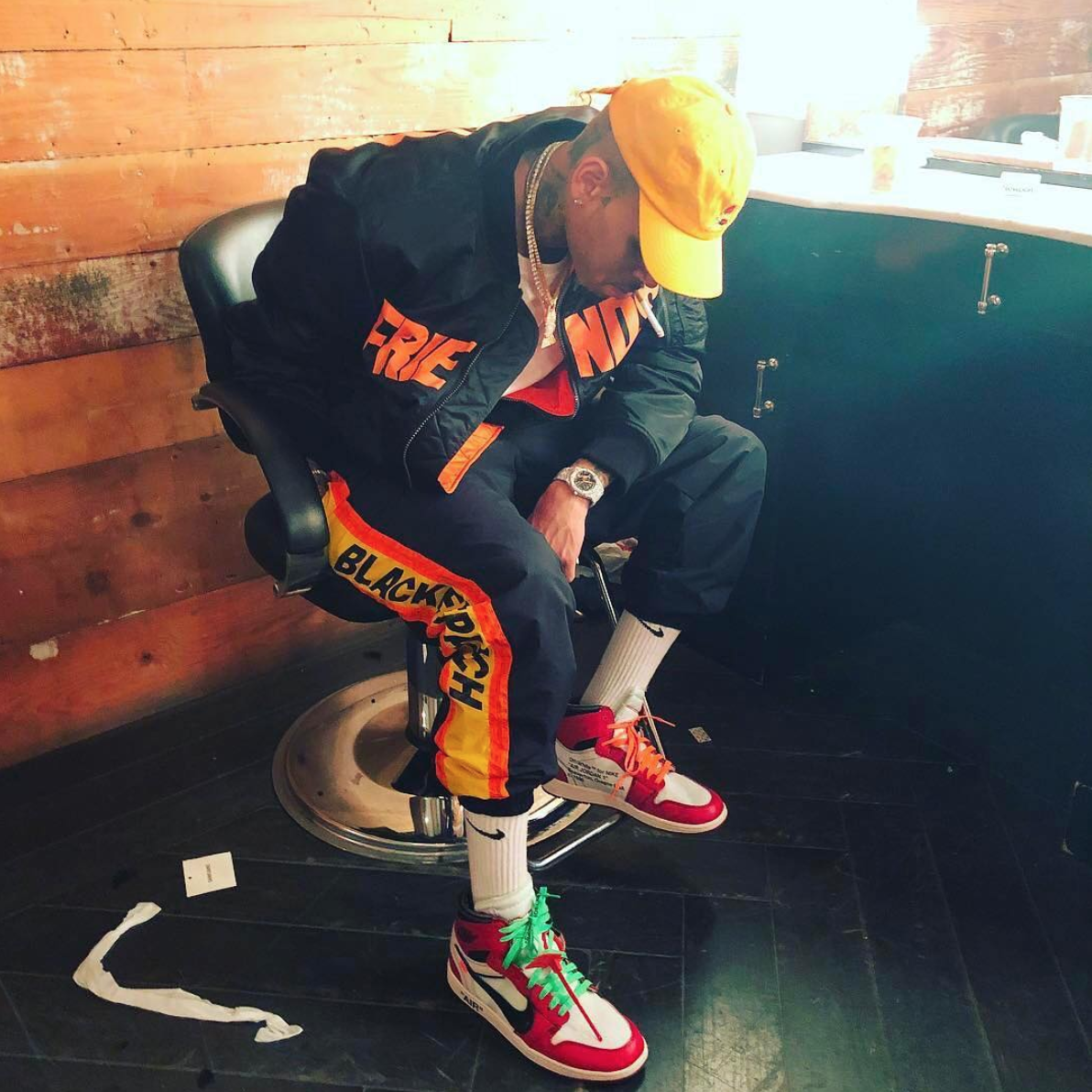 Recently Chris Brown has been caught doing some next level flexing. The singer, songwriter, actor, and rapper was photographed in a VLONE x Fragment "FRIENDS" bomber, a pair of OFF-WHITE x Nike Air Jordan 1's, and a set of Black Eye Patch Training-Pants.
Take a look below for a closer look at each piece.